Eric Bibb – Cary Morin
Bibberblues maakt Eric Bibb niet. Daarvoor is hij teveel een vertolker van tradities die hij nauwgezet heeft bestudeerd. Bibb heeft echter een geweldige balans gevonden tussen het vertolken van oude stijlen en er een eigen draai aan geven. Dat maakt de albums van Bibb toch tamelijk uniek. Migration Blues (Dixiefrog) is weer een bijzonder fraai album geworden. Op Diego's Blues maakt hij een uitstapje naar Mexico en zo'n moment zet je hem direct naast Ry Cooder, ook zo iemand die muzikale tradities levend weet te houden met nieuw materiaal. 'Lord, make that highway my way', horen we Bibb smeken en hij doet dat niet tevergeefs. Hij heeft 'My road to the Promised Land' gevonden. Prayin' Fpr Shore heeft een geweldige mondharmonicasolo van JJ Milteau. Alsof Toots Thielemans nog onder ons is. Bibb is niet alleen een conservator van countryblues, hij neemt het in zijn liedjes ook nog eens op voor de gewone man. Al te zwaar moet het overigens niet worden natuurlijk. La Vie C'est Comme Un Oignon weet hij van zijn bandleden JJ Milteau en Michael Jerome Browne, die een geweldige cajuninstrumental in petto hebben. Met de soul van Brotherly Love geloof je opeens weer een beetje in de mensheid.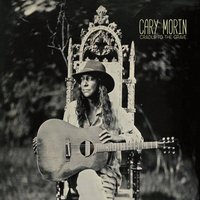 Van de wieg tot het graf hoopt Cary Morin op de steun van Jezus. Wel zo handig voor een vertolker van duivelsmuziek. Of nee, niet alle blues is bezeten van de duivel. De countryblues op From The Cradle To The Grave (Maple Street Music) is vluchtig als het leven. Dus zoekt Morin het in spiritualiteit, zonder zweverig te worden overigens. Dat heeft ongetwijfeld veel te maken met zijn indiaanse achtergrond, die hem in contact houdt met moeder aarde. Via het akoestische gitaarspel  op Mishawaka gaat het naar Mississippi Blues, een cover van Willie Brown. Andere covers naast acht zelfgeschreven liedjes zijn Nothing Compares 2 U van Prince en Back On The Train van Phish. Op Dawn's Early Light neemt Morin het op voor de Sioux, die strijden tegen de oliepijplijn die loopt door heilige grond waar hun voorvaderen begraven liggen.