The Right Here – Jason Isbell – Son Of The Velvet Rat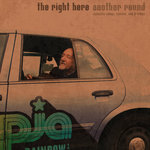 Na een album van Buckley en de compilatie van The Dirty Truckers alweer een fijn plaatje van RumBar Records, dit Another Round – Acoustic Songs, Covers, And B-Sides (RumBar Records/ Sonic Rendezvous) van The Right Here. Dat is een band uit Minneapolis, die met deze collectie de fijne begintijden van de altcountry terughaalt. Denk aan de eerste twee platen van Son Volt bijvoorbeeld. Dat betekent dus country voor jonge Amerikaanse jeugd uit de grote steden die onderduiken in rockkelders. En ook al staat er achter een groot deel van de songtitels tussen haakjes acoustic, de drive is immer volop voorwaarts. Naast acht eigen nummers doet The Right Here Dead Flowers van Rolling Stones en Modern Love van David Bowie. Denk behalve aan Son Volt ook aan Replacements.
Jason Isbell heeft onderhand een heiligenstatus binnen de americana. Dat betekent dat de belangstelling voor zijn werk groot is, reden voor zijn platenmaatschappij om Sirens Of The Ditch (New West Records/PIAS) opnieuw uit te brengen met vier bonustracks. Met deze plaat debuteerde Isbell, nadat hij had gebroken met Drive-By Truckers. Diens voorman Patterson Hood produceerde het album samen met Isbell, terwijl ook andere leden van de band, waaronder zijn ex Shonna Tucker, present zijn. Steengoeie plaat. Onontbeerlijk, ook voor mensen die pas later met hem kennis hebben gemaakt.
Compleet overbodig is in feite een album als Live From The Ryman (Southeastern Recrods/Thirty Tigers/Bertus) van Jason Isbell and the 400 Unit. Goed gespeeld hoor, daar niet van, maar wat voegt zo'n liveplaat toe aan het studiowerk? Weinig. Bij een concert van Isbell heb ik mezelf wel eens betrapt op de gedachte dat ik eigenlijk net zo lief thuis was gebleven. Isbell is geen sfeermaker. Ook niet tijdens de concerten in de kerk van de countrymuziek in Nashville. 'Thank you, thank you for listening', veel meer heeft hij niet te zeggen. Hier blijven we gewoon The Nashville Sound, Something More Than Free en Southeastern draaien. Klinken ook nog eens veel beter.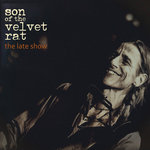 Dezelfde bezwaren hebben we bij The Late Show (Fluff & Gravy Records) van Son Of The Velvet Rat. Deze liveplaat haalt het niet bij het schitterende Dorado, dat vorig jaar een vierde plaats innam op mijn jaarlijst. Op die plaat ben ik nog steeds niet uitgeluisterd. De registratie van concerten in Oostenrijk, Duitsland en Amerika brengt niet hetzelfde gevoel als de opnamen uit de studio. De grandeur van die door Joe Henry geproduceerde plaat ontbreekt hier.