Townes Van Zandt – Lynn Miles – Paul Brady – The Black Sorrows
De nummers op The Nashville Sessions (Charly/Bertus) werden in 1974 opgenomen en zouden komen te staan op de zevende plaat van Townes Van Zandt. Dat album, Seven Come Eleven, werd door zakelijke verwikkelingen niet uitgebracht. Pas twee decennia later zouden de opnamen verschijnen als The Nashville Sessions. En nu ligt er dus de heruitgave van deze sessies. De meeste nummers zijn bekend van andere platen van Van Zandt. Onmisbaar is deze plaat dus niet, maar interessant zijn deze uitvoeringen zeker. Niet dat het de beste uitvoeringen zijn. Buckskin Stallion Blues en White Freight Liner Blues komen nogal gehaast over. Niettemin valt er hier voor diehards voldoende te halen. En het is toch ook alleen maar mooi dat het werk van iemand als Van Zandt steeds opnieuw op de markt verschijnt. In een fraaie kartonnen verpakking nog wel.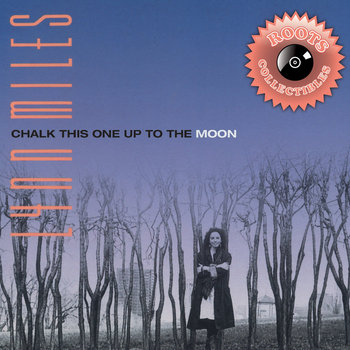 Van Lynn Miles verscheen Chalk This One Up To The Moon (Continental Record Services/Munich) uit 1991 opnieuw. Het officiële debuut van de Canadese singer-songwriter komt uit in de serie Roots Collectibles. Miles zou na deze plaat uitgroeien tot een gelauwerde singer-songwriter. Op dit album klinkt ze al behoorlijk zelfverzekerd. Hier is iemand aan het werk die weet waar ze mee bezig is. De klaaglijke zang is het aangewezen instrument voor de liedjes waarin het regent of waarin engelen door de koude nacht vliegen.
In oktober 2001 speelde Paul Brady 23 avonden in de legendarische zaal Vicar St. in Dublin. De Noord-Ierse artiest nodigde een hele trits vermaarde collega's uit om hem bij te staan. Op The Vicar St. Sessions Vol. 1 (Proper/Bertus) staat een aantal hoogtepunten uit die reeks verzameld. Tot de gasten die komen opdraven behoren Mark Knopfler, Sinead O'Connor, Van Morrison en Bonnie Raitt. Vooral tijdens de aanwezigheid van Van Morrison bekruipt je het gevoel dat je naar een evenement als The Last Waltz van The Band zit te luisteren. En Paul Brady levert met al die gasten een document af van witte soul en Ierse folk.
The Black Sorrows is een Australische band rond Joe Camilleri die in de jaren tachtig succesvol was met fraaie rootsplaten als Harley & Rose. Op Endless Sleep (Blue Rose Records/Sonic Rendezvous) herintroduceren ze zichzelf voor de Europese luisteraars met een plaat vol covers en als bonus een cd met 15 nummers uit de afgelopen 25 jaar. De covers zijn van JJ Cale, Lou Reed, Blind Willie McTell, Big Maybelle, Warren Zevon, Jody Reynolds, Hank Williams, Skip James, John Coltrane, Gil-Scott Heron, Mississippi Fred McDowell, King Floyd, Wille DeVille en Eddie Hinton. Soul, blues, counltry en jazz, alles gedaan in de kundige stijl van The Black Sorrows.