Beechwood – Naked Giants – The Bonnevilles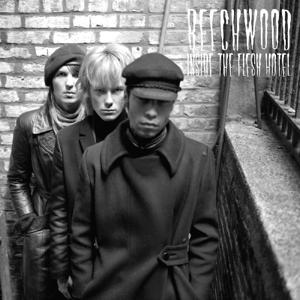 Zet de volumeknop maar een streepje omhoog voor de twee trio's en een duo in dit overzicht. Beechwood is een overdonderend bandje van drie hopeloze twintigers uit New York. Nou ja, vergeet dat hopeloze maar, want met Inside The Flesh Hotel (Alive Natural Sound/V2) hebben ze binnen een half jaar al een tweede album uit. En dat staat vol heerlijke rock-'n-roll die alle dwarsstraten van Manhattan inslaat. En meer, want Flesh Hotel begint met de grandeur van Gun Club op The Las Vegas Story. Het nummer wordt afgewisseld door een oerschreeuw en de beheersing van echt zingen. Met een surfgitaartje als toetje. Boy Before stofzuigert door de avenues als Jesus & Mary Chain. Bigot In My Bedroom wisselt tussen Stones en Big Star. Een slidegitaar, een streepje blues en vooral heel veel puike popliedjes brengen Gordon Lawrence (gitaar, zang), Isa Tineo (drums, zang) en Sid Simons (bas, zang).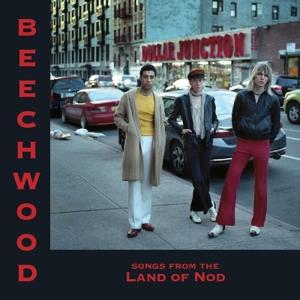 Het debuut Songs From The Land Of Nod (Alive Natural Sound/V2) van Beechwood staat evenzeer vol pure pop en stadse rock-'n-roll. Het ene moment klinkt het trio bijna liefjes. Slaperig als Opal op C/F en Heroin Honey doet denken aan girlgroups uit de jaren 60. Met een songtitel als I'm Not Like Everybody Else maak je al snel een link met Nirvana. Het geschreeuw en de gitaar op This Time Around brengen ons bij Link Wray. Toch volgen ze met al die invloeden hun eigen weg door de Lower East Side. Zo is het titelnummer zwaarder dan de rest, bijna als Masters Of Reality, deze bluesrock meets grunge. Afsluiter I Know It's Not Right is dan weer heel rustig.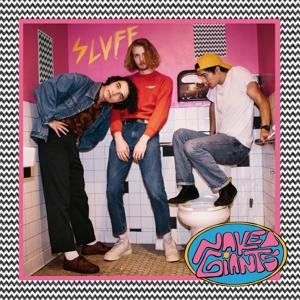 Naked Giants is een trio uit Seattle. Op Sluff (New West Records/PIAS) staan liedjes die duidelijk beïnvloed zijn door Pixies en Buzzcocks. Everybody Thinks They Know (But No One Really Knows) schreeuwen ze uit. Typische wijsheid voor jongemannen die ervoor willen gaan, maar slim genoeg zijn om een slag om de arm te houden. TV gaat halverwege een versnelling hoger en dan toch weer naar een tempo lager. Het is een tamelijk lang nummer, dat begint als Lyres (of Outsiders) en verder via Buzzcocks en Kinks gaat naar het soort trio's dat punk en funk met mechanische precisie opzwepend weet te houden. Een bluesgitaar en orgel verleiden ons dan tot een Slow Dance, een stukje moderne soul met wat flirts met dub. Helaas is Shredded Again een ietwat teleurstellende afsluiter. Alsof ze onder invloed zijn, zo klinkt deze flauwe mix van hiphop en Jonathan Richman. Maar de 11 nummers daarvoor zijn goed genoeg om de beurs te trekken.

Het duo The Bonnevilles is net wat traditioneler. Dirty Photographs (Alive Natural Sound/V2) bewijst niettemin dat je met zijn tweeën nog meer lawaai kunt maken dan met zijn drieën. We hebben het hier over rudimentaire bluesrock. Het titelnummer is schatplichtig aan Hendrix. Dat deze mannen uit Noord-Ierland niet louter blijven hangen in de garage wordt duidelijk uit de tekst. Dirty Photographs is volgens zanger/gitarist Andrew McGibbon Jr. een ode aan het achterwerk van zijn vrouw. De slidegitaar kruipt over de billen. Blijkbaar ook heel inspirerend voor drummer Chris McMullan, die als een wildeman om zich heen slaat.