Neal Casal – New Moon Jelly Roll Freedom Rockers – Rich Krueger – A Tulsa Tribute To Okie Music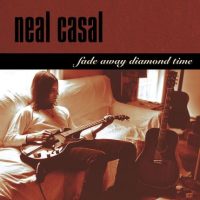 Zouden er werkelijk lezers zijn van deze site die Fade Away Diamond Time (Not Fade Away) van Neal Casal niet in de kast hebben staan? Daar wil je toch niet aan denken. Mocht het toch zo zijn, weet dan wel dat er al 25 jaar voorbij zijn die gevuld hadden kunnen worden met het luistergenot dat deze fabelachtige plaat biedt. Daarom nu echt toeslaan, want het debuut van de topmuzikant die vorig jaar op 50-jarige leeftijd een einde maakte aan zijn leven is opnieuw uitgebracht. We gaan hier niet opnieuw uitleggen waarom dit zo'n geweldig album is, dat deed collega Wiebren Rijkeboer namelijk al eens uitvoerig in een aflevering van De Gloeiende Plaat.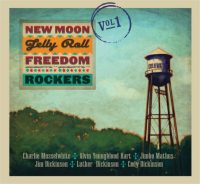 New Moon Jelly Roll Freedom Rockers is niet een gelegenheidsformatie. Het zijn Charlie Musselwhite, Alvin Youngblood Hart, Jimbo Mathus en Jim, Luther en Cody Dickinson die op Vol. 1 (Stony Plain) samenzijn. Het idee voor de opnamen ontstond in 2007 in de bus waarin ze samen mee hobbelden tijdens een tournee van Mavis Staples. Bij The North Mississippi Allstars thuis in Mississippi kwamen de sessies losjes tot stand. Iedereen droeg wat aan en omstebeurt nam iemand de leiding. Op de tien nummers komt de blues in diverse variaties, maar al te bijzonder wil het niet worden.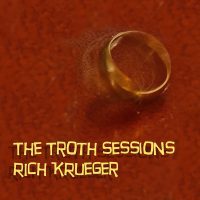 The Troth Sessions (Rockink Music) van Rich Krueger bestaat uit een collectie demo's uit 2002. In dat jaar trad hij op in zijn woonplaats New York tijdens een concert om 9/11 te herdenken. Hij ontdekte er dat muziek maken meer was dan een hobby. Hoe zijn leven er op dat moment uitzag staat in de dubbelrecensie van zijn albums NOWThen en Life Ain't That Long. Deze demo's stofte Krueger af toen de pandemie optredens onmogelijk maakte.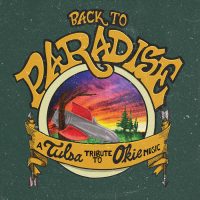 Back To Paradise – A Tulsa Tribute To Okie Music (Horton Records) is een eerbetoon aan de rijke muzikale geschiedenis van de staat Oklahoma. Artiesten uit die staat van spelen nummers van collega's die hen voorgingen. Zo vangt de verzameling van 17 liedjes aan met I'll Make Love To You Anytime; geschreven door JJ Cale en hier uitgevoerd door Paul Benjamin, die 5 liedjes voor zijn rekening neemt. Het tweede nummer is Crossing Over van Steve Ripley en het wordt uitgevoerd door John Fullbright. Van hem horen we ook nog If The Shoe Fits (Leon Russell) en Jealous Man (Hoyt Axton). Verder is Fullbright aanwezig op toetsen, akoestische gitaar en wat percussie op de covers die worden uitgevoerd door collega's als Jesse Aycock, Jacob Tovar en anderen. Maar de drie nummers die Fullbright zingt, zijn toch echt de hoogtepunten op deze verzameling. Het maakt de wens op nieuw werk van de man nog groter.