Dolour – Marshall Holland – The Vapour Trails – The Foreign Films – Lannie Flowers
In de begeleidende tekst bij mijn lijst met favoriete albums van vorig jaar gaf ik al aan dat ik een belangrijk deel van 2020 powerpop en classic rock gedraaid heb. Dat paste klaarblijkelijk meer dan americana bij mij gedurende de eerste lockdown. Omdat bekend is dat americanaliefhebbers vaak ook een stukkie powerpop kunnen waarderen, zal ik hieronder een korte toelichting geven op vijf albums die ik in dat genre veel gedraaid heb. Overigens is de term powerpop even vaag als americana, maar dat mocht mijn pret in elk geval niet drukken.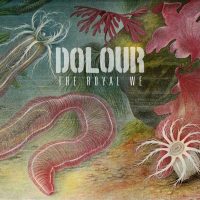 Dolour is een project van de Amerikaan Shane Tutmarc, die onder eigen naam trouwens meer altcountry-achtig materiaal schijnt uit te brengen en in het verleden ook betrokken is geweest bij Star Anna (wie kent haar nog?). Maar terug naar Dolour. Het album The Royal We heeft hier gedurende enkele weken in de zomer nonstop uit de boxen geschald. Het is de ene hook na de andere. En verder hebben de songs een hoog meebrulgehalte. "Don't say yes when mean no /  Don't say stop when you mean go" uit Yes And No, kent de hele buurt hier nu zo ongeveer. Knap, helemaal zelf in elkaar gezet, album.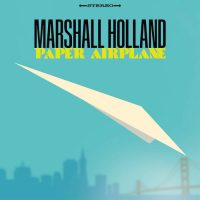 Dat laatste, helemaal zelf in elkaar geknutseld, geldt evenzeer voor Paper Aeroplane van Marshall Holland (uit Salinas, Californië). De ogenschijnlijke eenvoud is bedrieglijk, want het is ongelofelijk als je hoort wat er allemaal gebeurt in de héérlijke liedjes op dit album. Ook hier weer hook na hook en zalige koortjes. Ik kan niet anders dan dit afdraaien met het geluidsniveau diep in het rood. Belangrijkste invloed is de jaren 60 Westcoast-pop.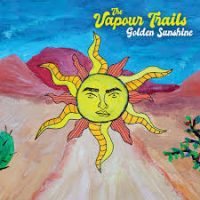 Het Schotse kwintet The Vapour Trails komt uit Aberdeen en is geformeerd rondom vader en zoon Kevin en Scott Robertson (beide gitaar/achtergrondzang en componisten), terwijl de hemelse hoofdzang voor rekening komt van Nick Mackie. Golden Sunshine staat bol van de jangly gitaarliedjes met licht psychedelische inslag. Degenen die, net als ik, van het eveneens Schotse Dropkick houden, komen hier vol aan hun trekken.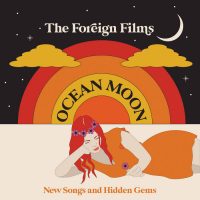 The Foreign Films is het alias van de Canadees Bill Majoros, die als ervaren rot in het vak gezien kan worden. Zijn laatste werk, Ocean Moon, heeft als ondertitel 'New Songs And Hidden Gems' en daarvan is geen woord gelogen. Het zijn er maar negen, maar die zijn allemaal de moeite waard. De term powerpop is hier misschien niet zo op zijn plaats, het is meer pop dan power. Maar zeker niet week, nee, er zit wel degelijk vaart in deze vakwerkliedjes. Denk Traveling Wilburys en/of ELO. Bijzonder: de in 2016 overleden Haagse musicus Wim Oudijk maakte de arrangementen voor de drie laatste nummers van dit album.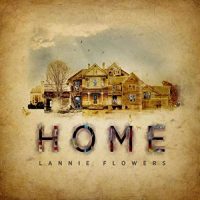 Last maar zeker not least het album dat misschien wel het meest toepasselijk was op mijn situatie: Home van de Texaan Lannie Flowers. Het verscheen overigens al in december 2019, maar heeft het hele voorjaar/zomer in huize Vogel geklonken. Veertien onweerstaanbare gitaarliedjes waarin zowel de Beatles als Tom Petty flink doorklinken. Liedjes ook die vanzelf de zon in huis doen schijnen. Hier en daar sijpelt ook de Texaanse achtergrond van Flowers wel door de nummers zoals in Free To Dream en I Got A Secret.
Alle hierboven genoemde albums zijn via Bandcamp verkrijgbaar.