Nato Coles and the Blue Diamond Band – Tom Baker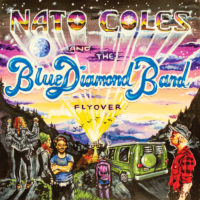 Een muur van geluid. Een aanval op de trommelvliezen. 'Rock and roll is allright', verkondigen Nato Coles and the Blue Diamond Band op Under The Flyover. Daarmee openen ze het album Flyover (RumBar RecordSonic Rendezvous) om er daarna nog negen van zulke statements tegenaan te gooien. Een gruizige gitaar links en een gruizige gitaar rechts op L.P.'s Yard. En daarna een shalala op Michelle In The City, dat alles heeft van zowel Little Steven als Bruce Springsteen met zijn E Street Band. En het heeft beslist ook de drive van Warren Zevon. Coles en zijn band komen uit Minneapolis en passen goed in de traditie van lawaaibands uit dat gebied. Een Demolition Man, dat is wat Coles wil zijn. En dat lukt hem aardig, want hij is niet te stoppen. Zelfs de wat rustiger nummers hebben power. Denk aan Marah en Replacements.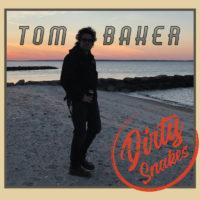 Over Tom Baker hebben we het al eens gehad in een bespreking van een Best Of van The Dirty Truckers. Met Dirty Snakes (Rum Bar Records/Sonic Rendezvous) lijkt hij zich op het solopad te begeven, een veronderstelling mede ingegeven door de hoes met alleen zijn silhouet. Maar in werkelijkheid speelt hij hier met The Snakes en The (Dirty) Truckers. Dat betekent dat het hier gaat om harde altcountry van twee bands. In die bespreking van The Dirty Truckers hadden we het over Replacements en dat kan hier ook. Luister maar eens naar een nummer als Out Of Focus. Deze ep begint met Cancel It trouwens nog meer als Long Ryders. Producer is David Minehan die in The Neighborhoods speelde. Van die band staat nog een elpee op Restless Records in de kast. Uit 1986. Ook maar weer eens draaien.