Lucinda Williams – Jason Isbell – Drive-by Truckers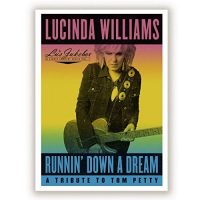 Lucinda Williams probeert de touwtjes aan elkaar te knopen en tegelijkertijd de voeling te houden met haar publiek door het organiseren van digitale optredens. Dat alles onder de titel Lu's Jukebox. Zo geeft zij in een studio met begeleidingsband een aantal speciale concerten. De eerste was op 29 oktober en die was geheel gewijd aan Tom Petty. Als je een beetje goed zoekt op het wereldwijde web kom je daarvan wel een download tegen. Haar band bestond deze avond uit:  Fred Eltringham – drums, Stephen Mackey – bas, Stuart Mathis – gitaar en Joshua Grange – gitaar en keyboards. In iets minder dan een uur passeren 13 songs de revue, waarvan Southern Accents, Wildflower, I Wont Back Down en A Face In The Crowd de bekendste zijn. Overigens kun je, tegen betaling, de komende tijd nog kijken naar optredens waarbij Williams nummers doet van Dylan, 60 country classics, a rockin' little Christmas en de Rolling Stones. Zie hier.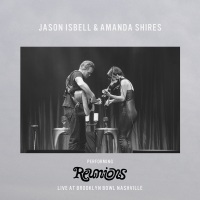 Een halfjaar geleden bracht Jason Isbell met zijn 400 Unit het album Reunions uit. Ter gelegenheid daarvan speelde hij dit album integraal live in The Brooklyn Hall in Nashville. Alleen… niet met de 400 Unit, maar met levensgezel Amanda Shires (viool, zang). En Isbell zelf speelt akoestische gitaar en zingt natuurlijk ook. Die unieke opnames zijn via Bandcamp te koop.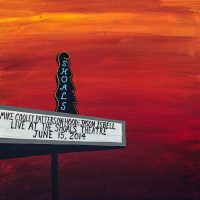 Op Bandcamp is sinds kort nog een liveopname te koop van Jason Isbell. Maar wel van wat langer geleden. Op 15 juni 2014 speelde hij, tezamen met zijn oude makkers uit de Drive-by Truckers, Patterson Hood en Mike Cooley, in the Shoals Theatre in Florence, Alabama. Na het uitgebreide intro komen er 24 songs voorbij, waarvan er twee op albums van Isbell staan: Cover Me Up en Alabama Pines. De rest is wat ouder Truckersmateriaal. De set wordt afgesloten met een cover van Wet Willie's Keep On Smilin'.  Het wordt allemaal gebracht door drie mannen met akoestische gitaren, zelfs het afsluitende Let There Be Rock. Je krijgt waar voor je geld want de opname duurt bij tweeënhalf uur.