US Rails – Rich Hopkins & Luminarios – The Weight Band – Sam Lewis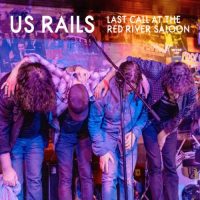 Op 15 maart stond de Amerikaanse band US Rails nog gewoon op een podium in Duitsland. Net voordat de wereld zo ongeveer op slot ging dus. Last Call At The Red River Saloon (Blue Rose/Sonic Rendezvous) is de weerslag van het concert van die avond in Heilbronn. Het was in meerdere opzichten het einde. Het was het laatste concert van US Rails voordat Covid-19 de hele boel blokkeerde. En het was ook het laatste concert dat ooit zou worden gehouden in de Red River Saloon omdat de eigenaar de zaak had verkocht. Een live-document met 22 nummers op twee cd's. Slechts een cover – Barbed Wire van Artie Traum – tussen de liedjes van Ben Arnold, Scott Bricklin, Tom Gillam en Matt Muir. Vooral voor liefhebbers van softrock uit de jaren 70 die eens iets anders willen horen dan Eagles, Jackson Browne, Randy Newman…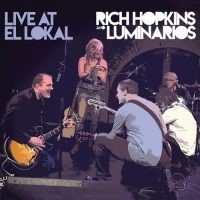 Rich Hopkins & Luminarios tourden twintig keer door Duitsland en omringende landen. Live At El Lokal (Blue Rose Records/Sonic Rendezvous) is de weergave van twee concerten in het Zwitserse Zürich. Tien nummers van een optreden in 2017 en drie van een bezoek twee jaar eerder. Voor die 13 nummers heeft de band uit Tucson, Arizona, 72 minuten nodig. Wat dat betekent hebben we hier al heel vaak opgeschreven, maar we zijn niet te beroerd om een paar strofen te citeren: gitaren die als kronkelende slangen een spoor trekken door het zand waarop verzengende solo's worden gespeeld.Woestijnrock die de boel even lekker kan opruimen in het hoofd.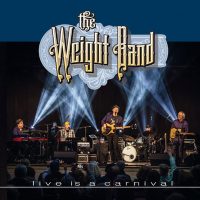 Live Is A Carnival (Must Have Music/Continental Record Services) van The Weight Band werd opgenomen in de Brooklyn Bowl in januari van dit jaar. De recensie van het in 2018 verschenen World Gone Mad sloten we af met de woorden '…deze plaat die blind kan worden aangeschaft door alle fans van The Band. Het knappe van die plaat was dat de Amerikanen eigen nummers speelden in de geest van The Band'. Op deze liveplaat doen ze daarnaast toch ook heel veel nummers van The Band zelf. En ook al valt er niet zoveel af te dingen op de vertolkingen, ze doen toch wat overbodig aan.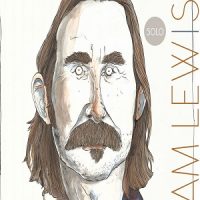 De beste liveplaat van dit kwartet is Solo (Loversity Records) van Sam Lewis. Opgenomen voor publiek in de Southern Ground Studios in Nashville. Solo. Niet meer dan een man en zijn gitaar. En prachtige liedjes, 19 maar liefst. Het is zo'n plaat alsof je in het publiek zit. Het applaus komt steeds luid en duidelijk door, wat beslist sfeerverhogend werkt bij een registratie van een concert. Het is een intieme plaat, maar dat betekent niet dat Lewis zijn liedjes op een afstand houdt. Integendeel. En Lewis heeft niet alleen knappe liedjes, hij brengt ze ook nog eens met de voordracht van een soulzanger. Op opener What Does It Mean, een van de vier liedjes op Solo die nog niet op een studioplaat stond, komt hij in de buurt van Ted Hawkins. Hij strooit met fraaie zinnetjes in zijn liedjes. 'If you don't want me in your dream, than you stay out of mine', op In My Dreams is er zo een. 'I've got neighbors who don't realise they've got neighbors', van Neighbors is ook zo'n in simpele woorden gevangen waarneming. Het publiek kan er hardop om lachen. Sfeervolle plaat!