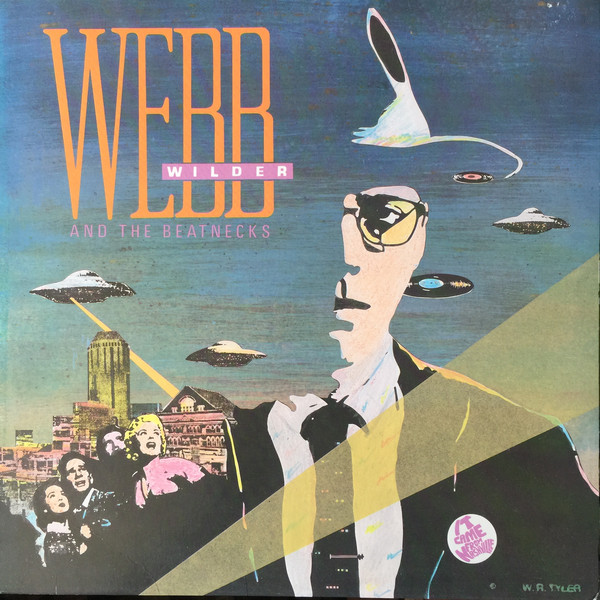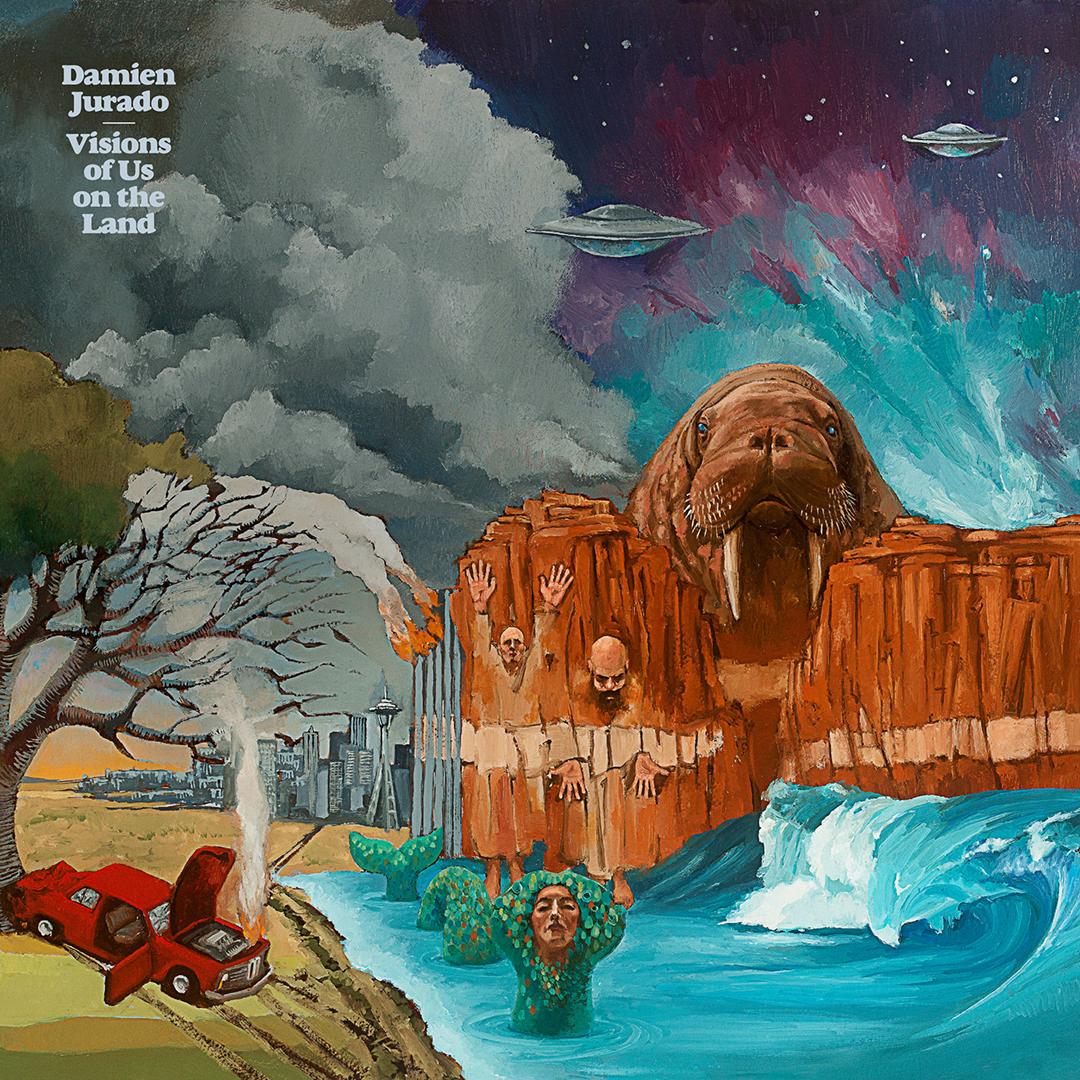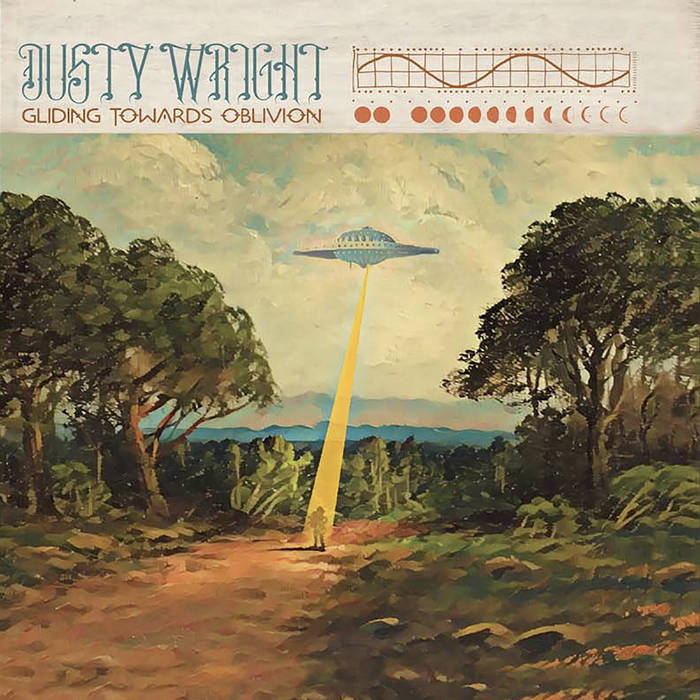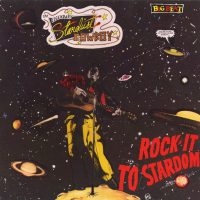 Waar kwamen ze vandaan die ongeïdentificeerde vliegende voorwerpen? Wat waren het eigenlijk? Dat houdt de Amerikaanse luchtmacht al sinds de late jaren 40 van de vorige eeuw bezig. In 1947 stortte iets neer bij Roswell in de Amerikaanse staat New Mexico. In de kranten stonden berichten over een vliegende schotel die er was gevonden. Een dag later werd het verhaal tegengesproken en bekend gemaakt dat het om een weerballon zou gaan. Het mysterie bleef echter gevoed worden door geruchten. Tot in dit millennium volgden er tegenstrijdige verklaringen van de luchtmacht en FBI. 
Wellicht weet Webb Wilder er meer van. It Came From Nashville heet zijn debuut uit 1986. De titel staat in kleine letters op de button op zijn blazer. In de lucht hangen twee langspeelplaten en drie vliegende schotels. Maar met een duidelijke verklaring komt ook de rootsrocker uit Mississippi niet. Hij zaait alleen maar meer verwarring. Op de binnenhoes staat een disclaimer: 'Webb Wilder in no way endorses or wishes to be associated with evil or the occult'. Op de andere kant staan knipsels van rare brillen en krantenkoppen als: 'Does Life Exist on Mars?'; 'Rare Amphibians Have No Eyes or Legs'; 'Brain Waves Exist'; 'Doctor Paralyzes Self' en 'Cortisone Saves Little Girls From Fate of Bearded Lady'. 
Ja, hij is goed in onzin. De liedjes staan ook bol van gekkigheid. Maar wel allemaal gebracht met een stalen gezicht. Ondertussen spat de energie af van deze knotsgekke combinatie van rockabilly en cowpunk. En vergeet vooral nooit het credo van deze Webb Wilder: 'WORK HARD… ROCK HARD… EAT HARD… SLEEP HARD… GROW BIG… WEAR GLASSES IF YOU NEED 'EM'.  Een heerlijke plaat in een prachtige hoes. 
Flink gestoord die Webb Wilder? Nou, die dosis gekte verbleekt bij hetgeen The Legendary Stardust Cowboy in petto heeft op Rock-it To Stardom. Onconventioneel is zacht uitgedrukt als het gaat om deze garagerocker uit Lubbock, Texas, die in werkelijkheid Norman Carl Odam heet. Hij trompettert als een olifant, gooit er een strijdkreet van een rebel uit of praat met buitenaardse wezens.
Oorspronkelijk kwam de elpee uit met een andere hoes op het Texaanse Amazing Records. Daarop zit hij met zijn chaps op een stoeltje en houdt hij een tv-toestel omhoog waarop hij zelf te zien is. 'I'm gonna rock it to stardom / I'm gonna shoot to number one', verklaart hij op het titelnummer. De hoes die hier te zien is werd uitgebracht door het Britse Big Beat. 'We're now approaching earth', staat bij de ufo rechtsboven. Er is nog een andere hoes, want ook Virgin bracht de plaat uit. 
De schijf begint met een remake van Paralyzed, oorspronkelijk opgenomen in 1968. The Legendary Stardust Cowboy gromt en grauwt op die single als een waanzinnige, terwijl hij dobro en bugel speelt. Ondertussen slaat T Bone Burnette als een wildeman op een simpel drumstel. De versie op Rock-it To Stardom doet daar nauwelijks voor onder.
Maar goed, hoe zit het met die ongeïdentificeerde objecten, want veel zijn we niet opgeschoten met de bijdragen van Webb Wilder en The Legendary Stardust Cowboy. Laten we ons licht opsteken bij een serieus artiest als Damien Jurado. Op Visions Of Us On The Land haalt hij de inspiratie niet uit het gebruikelijke decor van stoffige wegen en weidse landschappen, hij zoekt het hogerop. Alsof hij op een wolk drijft om afstand te nemen van het alledaagse Amerika. Middels psychedelische routes verheft hij americana tot een spirituele reis naar buitenaardse streken. Hij laat zich oppakken door de ufo's op het hoesje en ziet wat er mis is daar beneden.
Of je nog van een ufo moet spreken in het geval van Gliding Towards Oblivion van de uit New York afkomstige singer-songwriter Dusty Wright, een voormalige redacteur van rockblad Creem, valt te bezien. Dat ding hangt wel erg dichtbij. Daar is niets mysterieus meer aan. Tenzij die lichtstraal de artiest oppakt en meeneemt naar onbekende oorden.
Webb Wilder and the Beatnecks – It Came From Nashville (1986)
Damien Jurado – Visions Of Us On The Land (2016)
Dusty Wright – Gliding Towards Oblivion (2018)
The Legendary Stardust Cowboy – Rock It To Stardom (1985)