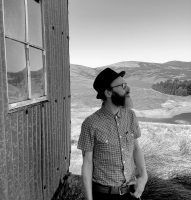 Zullen we het eens over Arksong hebben? Arksong zal weinig belletjes doen rinkelen. En dat is ook niet gek, want er zit geen enkele promotie achter. En toch zal je de stem die je hoort als je iets van Arksong draait je misschien bekend voorkomen. Arksong is namelijk de nom de guerre waaronder Marc Pilley tegenwoordig opereert. En Marc Pilley zou je kunnen kennen van de Schotse band Hobotalk die in het begin van dit millennium een aantal  mooie albums uitbracht. En die op grond daarvan in 2006 zelfs op TakeRoot mocht optreden. Maar daarna was het sprookje eigenlijk snel uit. Het laatste wapenfeit was het album Alone Again Or uit 2008. En daarna volgde de grote stilte.
Het was een verbluffend mooie cover op The Wanderer –  A Tribute To Jackie Leven, die me wees op het bestaan van Arksong. En die kenmerkende stem deed ook een belletje rinkelen, maar het was pas toen ik op de site van Arksong, keek, dat het kwartje viel. Hobotalk was een van mijn favoriete bands indertijd. Wat ontzettend fijn om een teken van leven van Pilley te vernemen. Er bleken zelfs meerdere tekenen van leven te zijn. De inmiddels met een lange baard getooide Pilley bracht al in 2019 een eerste album van Arksong uit: Acorns. Vervolgens twee albums in 2020, te weten This Blessed Unrest en Everythings Coming Home. Op alle drie deze albums is het Pilley die alles doet. Echte solo-albums dus, vrijwel geheel akoestisch en allen opgenomen door Ross Edmond (ook ex-Hobotalk). Één ding, nee, twee dingen worden duidelijk; op de prachtige, warme stem van Pilley is geen enkele sleet gekomen en Pilley weet nog steeds hoe je fantastische liedjes moet schrijven. Als voorbeeld: Promise Me This van This Blessed Unrest.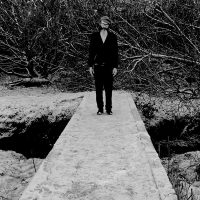 In 2021 volgde Ruin Valley Rising (zie linkerzijde), ook weer geproduceerd door Edmond. Maar nu heeft hij op een paar songs wat hulp van anderen. Zo is er achtergrondzang van Mairi Campbell, Becky Unthank en Ainslie Henderson of een accordeon van Henry Priestman (van The Christians). Nog steeds zijn de songs van Pilley eenvoudig maar door die extraatjes krijgen ze nog weer net wat meer kleur. En toch, op een nummer als As Time Marches On, is er gewoon een tweede stem van Pilley zelf en dat is misschien nog het mooist. Dubbele akoestische gitaar en dubbele zang van Pilley, meer hoeft het soms echt niet te zijn; in de beperking toont zich de meester.
Het is goed om weer eens van Marc Pilley te horen. Of hij ooit nog eens op de planken bij TakeRoot komt te staan is niet te voorzien. Maar op een podium ergens in Nederland, dat zou toch moeten kunnen. Zeker nu!