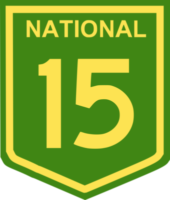 Hier is hij dan: de Altcountry Top-15 van 2019.
En wat is hij mooi geworden! Maar liefst 135 mensen zonden hun lijst met favoriete albums in, wat dit bericht gelijk ook het langste ooit op deze site maakt. Al deze lijsten worden namelijk onder de Top-15 weergegeven. Zo valt er weer voor dagen en dagen te grasduinen.
Maar dan nu: de lijst der lijsten. We hebben toch nog een duidelijke winnaar, al zag het er lang niet naar uit. Het zijn The Delines die zich tenslotte uit een kopgroep van vijf weten los te maken en als eerste over de streep gaan. Hun album The Imperial komt in 36 lijsten voor, waarvan 5x op de eerste plaats. Het is overigens niet het album dat het vaakst een eerste plaats inneemt. Die eer komt namelijk Allison Moorer toe, met Blood (7x). En ook Paul Cauthen en Tyler Childers zijn (beide 6x) vaker op 1 gezet dan The Delines. Het zijn echter de vele ereplaatsen die The Imperial aan een eerste plaats in onze Top-15 helpen.
DE TOP-15
1.  The Delines – The Imperial 504 ptn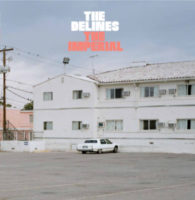 2. Tyler Childers – Country Square 390 ptn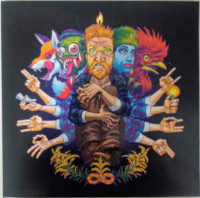 3. Paul Cauthen – Room 41 375 ptn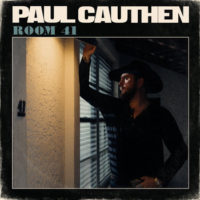 4. Garrett T. Capps – All Right, All Night 348 ptn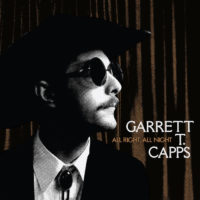 5. Allison Moorer – Blood 311 ptn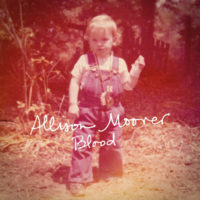 6. Bruce Springsteen – Western Stars 245 ptn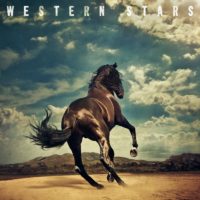 7. Ian Noe – Between The Country 229 ptn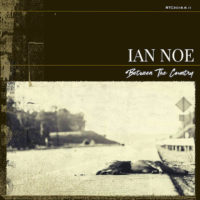 8. Josh Ritter – Fever Breaks 211 ptn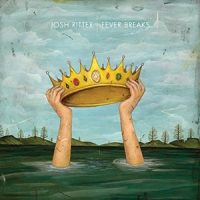 9. The Teskey Brothers – Run Home Slow 205 ptn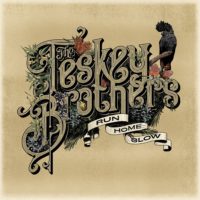 10. Charles Wesley Godwin – Seneca 187 ptn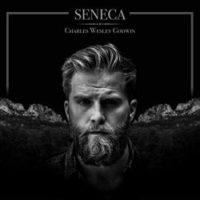 11. Chris Knight – Almost Daylight 173 ptn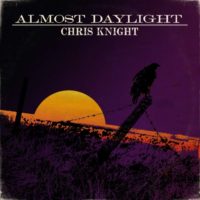 12. The Highwomen – The Highwomen 170 ptn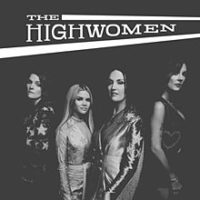 13. Frankie Lee – Stillwater 143 ptn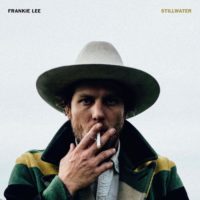 14. Cody Jinks – The Wanting  137 ptn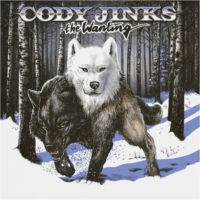 15 Tom Russell – October In The Railroad Earth 134 ptn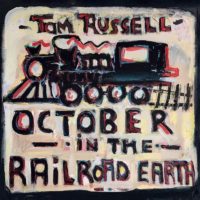 Hieronder alle individuele lijsten in volgorde van binnenkomst. Zo zie je dat Frankie Lee zijn plaats in de top-15 te danken heeft aan de laatste inzender.
Danny van Eijk
1.Tyler Childers – Country Squire
2.James Steinle – Live at Hole in the Wall
3.Lambchop – This (is what I wanted to tell you)
4.Garett T. Capps – "All Right, All Night "
5.D. H. Scott – My Body Longed For the Summer
Willem Pos
1.Andy Burrows & Matt Haig – Reasons To Stay Alive
2.Jon Jenkins and The James Street Band – Looking For That American Dream
3.Justin Rudledge – Passages
4.Gerry Beckley – Five Mile Road
5.Lindy Vopnfjord – You Will Know When It's Right
6.Boo Hewerdine – Before
7.Ralph Molina – Love & Inspiration
8.The Maureens – Something In The Air
9.Andrew Taylor – Somewhere To Be
10.Van Morrison – Three Chords And The Truth
Ton Hendriks
1.Allison Moorer – Blood
2.Tom Russell – October in the Railroad Earth
3.Joe Henry – The Gospel According To Water
4.Frankie Lee – Stillwater
5.Peter Bruntnell – King of Madrid
6.D.H. Scott – My Body Longed For The Summer
7.Steve Earle – Guy
8.Rod Picott – Tell the Truth and Shame the Devil
9.Ilse DeLange – Gravel & Dust
10.Chris Knight – Almost Daylight
Willem Pater
1.Co Townes – Van Zandt
2.The Cole Trains – Lucky Stars
3.Hayes Carll – What it is
4.Heart of Pine – Highly Flammable
5.Matt Woods – Natural Disasters
6.Luba Dvorak – American Sin
7.Micky & The Motorcars – Long Time Coming
8.Nat Freedburg – Better Late Than Never
9.Pete Cullen – High Tide
10.These Wild Plains – Thrilled To Be Here
John
1.Drivin n Cryin – live the love beautiful
2.Jade Jackson – Wilderness
3.Emily Duff – Hallelujah Hello
4.Anne Vaus – The California kid
5.the Highwoman – Highwoman
6.Hannah Aldridge – Live in black and white
7.blackberry smoke – homecoming Live in Atlanta
8.caroline Spence – mint condition
9.rick de leeuw – zonder omweg
10.michaela Anne – Desert dove
Jean Grooten
1.Trond Svendsen & Tuxedo – Smalltown Stories
2.Danny Schmidt – Standard Deviation
3.Curse of Lono – 4am and Counting
4.Ad Vanderveen – Final Refuge
5.Anna Tivel – The Question
6.Susto – Ever Since I Lost My MInd
7.Kim Taylor – Songs of Instruction
8.These Wild Plains – Thrilled to be Here
9.Rich Hopkins and Luminarios – Back to the Garden
10.Leo Koster – sings Gene Clark
John Padding
1.J.S. Ondara – Tales of America
2.The Delines – The Imperial
3.Frankie Lee – Stillwater
4.Patty Griffin – Patty Griffin
5.Andrew Combs – Ideal Man
6.Son Volt – Union
7.Michael McDermott – Orphans
8.Strand of Oaks – Eraserland
9.Josh Ritter – Fever Breaks
10.Dylan LeBlanc – Renegade
Dennis Brouwers
1.Luther Russell – Medium Cool
2.Neal Francis – Changes
3.Van Morrison – Three chords and the truth
4.Susto – Ever since I lost my mind
5.Teskey Brothers – Run home slow
6.Kokomo Kings – Fighting fire with gasoline
7.Espanola – Espanola
8.Watermelon Slim – Church of blues
9.Garrett T. Capps – "All right, all right"
10.Litzberg – In_My_Head
Wim van Vugt
1.Paul Cauthen – Room 41
2.Luther Dickinson and the sisters of strawberry moon – Solstice
3.Garret t Capps – All right all night
4.Charly Crockett – Lil G.L¥s Blue Bonanza
5.Will Johnson – Wired mountan
6.TK & the Holy know nothings – Arguably ok
7.Justin Townes Earle – The saint of lost causes
8.Sam Morrow – Concrete and mud
9.The Steel woods – Old news
10.Jesse Malin – Sunset kids
Willem Blank
1.ELBOW – Giants Of All Sizes
2.The Bros Landreth – 87
3.Teskey Brothers – Rub Hone Slow
4.Darlingside – Look up and fly away
5.Stash – Wolfman
6.Steve Gunn – Unseen in between
9.Terry Klein – TEX
10.Buddy and Jullie Miller – Breakdown on 20th ave South
Ewoud Kraaij
1.The Delines – The Imperial
2.Bertolf – Shadow of Small Things
3.Our Native Daughters – Our Native Daughters
4.Joe Henry – The Gospel According To Water
5.The Highwomen – The Highwomen
6.Josh Gray – Song of the Highway
7.Charles Wesley Godwin – Seneca
8.Tim Grimm – Heart Land Again
9.Ad Vanderveen – Final Refugee
10.Bruce Springsteen – Western Stars
Ruud van Hoof
1.Sugarfoot – In the clearing
2.Dawn Brothers – Next of kin
3."Tim Knol, Blue Grass Boogiemen" – Happy hour
4.Ilse DeLange – Gravel & dust
5.John Paul White – The hurting kind
6.Mercy John – Let it go easy
7.Ian Noe – Between the country
8.Joel Rafael – Rose avenue
9.Andrew Combs – Ideal man
10.Jake Xerxes Fusell – Out of sight
Martijn Jongejans
1.Marianne Ligthart – Black tea and whiskey
2.Danny Vera – Pressure makes Diamonds
3.Josh Ritter – Fever breaks
4.Frank Turner – No man's land
5.Jade Jackson – Tenderness
6.Tyler Childers – Country squire
7.Rossi & Rickard – We talk too much
8.Nathan Bell – The right reverend crow sings new American folk and blues
9.Tom Russell – October in the railroad earth
10.Doug Seegers – A story I got to tell
Jacques Heiligers
1.Terry Klein – Tex
2.Triggers & Slips – The Stranger
3.White Owl Red – Existential Frontiers
4.Paul Nelson – Over Under Through
5.Adam Klein – Low Flyin' Planes
6.J. Peterson – Translation Blues
7.Micah Howard – Cherokee Boy
8.The Delines – The Imperial
9.Carl Solomon – Simple Things
10.Chris O' Leary – Seven Minutes Late
Peter Snellen
1.Michael McDermott – Orphans
2.Lula Wiles – What Will We Do
3.The Steel Woods – Old News
4.The Cerny Brothers – Looking For The Good Land
5.Drew Holcomb & The Neighbors – Dragons
6.Austin Plaine – Stratford
7.The Dead South – Sugar & Joy
8.Ad Vanderveen – Final Refuge
9.Buddy & Julie Miller – Breakdown On 20th Ave. South
10.Bruce Springsteen – Western Stars
Tim
1.Leeroy Stagger – Strange Path
2.The Highwomen – The Highwomen
3.Tyler Childers – County Squire
4.Jade Jackson – Wilderness
5.Caamp – By And By
6.Hiss Golden Messenger – Terms Of Surrender
7.The Felice Brothers – Undress
8.The Lumineers – III
9.Molly Tuttle – When You're Ready
10.Cody Jinks – The Wanting
Ron Jans
1.Garcias People – One step behind
2.Purple Mountains – Purple mountains
3.Whiskey Myers – Whiskey Myers
4.Magpie Salute – High water II
5.Cass McCombs – Tip of the sphere
6.One eleven heavy – Desire path
7.Josh Ritter – Fever breaks
8.Long Ryders – Psychedelic country soul
9.Orville Peck – Pony
10.Delines – The imperial
Ab Verdonck
1.Garret T. Capps – "All Right, All Night"
2.The Teskey Brothers – Run Home Slow
3.Jerry Leger – Time Out For Tomorrow
4.Joe Henry – The Gospel According To Water
5.Paul Cauthen – Room 41
6.Tyler Childers – Country Squire
7.Josh Ritter – Fever Breaks
8.Rodney Crowell – Texas
9.Delbert McClinton and self-made men – "Tall, Dark & Handsome"
10.These Wild Plains – Thrilled To Be Here
Gert Schipper
1.Roseanne Reid – Trails
2.VanWyck – Molten Rock
3.The Lasses – Undone
4.Philip Kroonenberg – Some More Time
5.Charley Crockett – The Valley
6.Dakota Hall Scott – My Body Longed For The Summer
7.Jamestown Revival – San Isabel
8.Charles Wesley Godwin – Seneca
9.Andrew Adkins – Who I Am
10.Molly Tuttle – When Youíre Ready
Kris Minne
1.The Long Ryders – Psychedelic Country Soul
2.Trapper Schoepp – Primetime Illusion
3.Garrett T. Capps – "All right, all night"
4.Geraint Watkins – Rush of blood
5.Jesse Dayton – Mixtape Volume 1
Joop Welter
1.Paul Cauthen – Room 41
2.Justin Townes Earle – The Saint Of Lost Causes
3.Mercy John – Let It Go Easy
4.Andrew Adkins – Who I Am
5.Garrett T. Capps – "All Right, All Night"
6.The Delines – The Imperial
7.Cody Jinks – The Wanting & After the Fire
8.Tyler Childers – Country Squire
9.Ian Noe – Between the Country
10.Bruce Springsteen – Western Stars
Bert Schothorst
1.Teskey Brothers – Run Home
2.Dallas Burrow – – Southern Wind
3.Bruce Springsteen – Western Stars
4.The Delines – The Imperial
5.VanWyck – Molten Rock
6.Sheryl Crow – The Thread
7.Joe Henry – The Gospel According
8.Mercy John – Let it Go Easy
9.Tyler Ramsey – Fot the Morning
10.Ian Noe – Between the Country
Peter Bootsman
1.Orville Peck – Pony
2.Jade Jackson – Wilderness
3.Cody Jinks – The Wanting/After The Fire
4.Tyler Childers – Country Squire
5.Paul Cauthen – Room 41
6.Chris Knight – Almost Daylight
7.Charles Wesley Godin – Seneca
8.Tanya Tucker – While I'm Livin'
9.Joy Williams – Front Porch
10.The Country Side of Harmonica Sam – "Broken bottle, broken heart"
Peter Pleyte
1.James Steinle – South Texas homecoming
2.Allison Moorer – Blood
3.Garrett T. Capps – "All right, all night"
4.Joshua Ray Walker – Wish you were here
5.Andrews Combs – Ideal man
6.Chris Knight – Almost daylight
7.Tyler Childers – Country squire
8.Hayes Carll – What is it
9.Matt Harlan – Best beasts
10.Eilen Jewell – Gypsy
Evert Fokkema
1.Josh Ritter – Fever Breaks
2.VanWyck – Molten Rock
3.Aldous Harding – The Barrel
4.Wilco – Ode to Joy
5.Allison Moorer – Blood
6.Matthew and the Atlas – Morning dancer
7.Joe Henry – The gospel according to water
8.Andrew Combs – Ideal Man
9.Heather Valley – Dessert Message
10.Luther Dickinson – Solstice
Guido Eulink
1.Mandolin Orange – Tides of a teardrop
2.Bruce Springsteen – Western Stars
3.Andrew Combs – Ideal man
4.Ilse de Lange – Gravel and dust
5.Ryan Bingham – American love song
6.Lana del Rey – Norman fucking Rockwell
7.Robert Ellis – Texas piano man
8.Vampire weekend – Father of the bride
9.Josh Ritter – Fever breaks
10.Sam Baker – Horses and stars
Joyce Lauret-Terweij
1.The Dead South – Sugar & Joy
2.Charley Crockett – The Valley
3.Justin Townes Earle – The Saint of Lost Causes
4.Garett T. Capps – "All Right, All Night"
5.Mandolin Orange – Tides of a Teardrop
6.Frankie Lee – Stillwater
7.Dylan Earl – Squirrel in the Garden
8.Will Beeley – Highways & Heart Attacks
9.Midland – Let It Roll
10.Vincent Neil Emmerson – Fried Chicken & Evil Women
Ronald Vos
1.The Delines – The Imperial
2.The Teskey Brothers – Run Home Slow
3.Robert Forster – Inferno
4.Chris Knight – Almost Daylight
5.Purple Mountains – Purple Mountains
6.Spottiswoode & His Enemies – Lost In The City
7.Hoth Brothers – Workin' And Dreamin'
8.The Rails – Cancel The Sun
9.Paul Kelly – Live At Sydney Opera House
10.Son Volt – Union
Hub Sligchers
1.The Long Ryders – Psychedelic Country Soul
2.B.R. Lively – Into The Blue
3.John Salaway – Americana Dreams
4.Triggers & Slips – The Stranger
5.The Three Yimers – Sounds Of San Antone
6.Tony McLoughlin – True Native
7.Jesse Malin – Sunset Kids
8.Josh Rennie-Hynes – Patterns
9.M.Lockwood Porter – Communion In The Ashes
10.The Bean Pickers Union – Archaeology
John Berends
1.Ian Noe – Between the country
2.Garrett T Capps – "All right, all night"
3.Paul Cauthen – Room 41
4.The Delines – The imperial
5.Tyler Childers – Country squire
6.Bruce Springsteen – Western stars
7.Lambchop – This is what i wanted to tell you
8.Steve Gunn – The unseen between
9.Orville Peck – Pony
10.William Tyler – Goes west
Marcel Burgstad
1.Caroline Spence – Mint Condition
2.Rodney Crowell – Texas
3.Buddy & Julie Miller – Breakdown on 20th Ave. South
4.The Country Side of Harmonica Sam – "Broken Bottle, Broken Heart"
5.Ilse DeLange – Gravel & Dust
6.Kelsey Waldon – White Noise/White Lines
7.Sturgill Simpson – Sound & Fury
8.The Stray Cats – 40
9.Emily Scott Robinson – Traveling Mercies
10.Allison Moorer – Blood
Theodoor Baatsen
1.Chris Knight – Almost Daylight
2.Caroline Spence – Mint Condition
3.Patty Griffin – Patty Griffin
4.Calexico & Iron & Wine – Years to Burn
5.Mandoline Orange – Tides of a teardrop
6.The Maes – The Maes
7.Joe Pug – The Flood in Color
8.Joan Shelley – Like the River Loves the Sea
9.Ana Egge – Is It the Kiss
10.Noah Derksen – "America, Dreaming"
Frank DeSa
1.The Delines – The Imperial
2.Big Thief – U.F.O.F.
3.Wilco – Ode to Joy
4.Buddy & Julie Miller – Breakdown on 20th Ave. South
5.Purple Mountains – Purple Mountains
6.Craig Finn – I Need a New War
7.Bill Callahan – Shepherd in a Sheepskin Vest
8.Big Thief – Two Hands
9.Joe Henry – The Gospel According to Water
10.Eriksson Delcroix – The Riverside Hotel
Addy Nijenboer
1.Nathan Bell – The Right Reverend Crow Sings New American Folk and Blues
2.Emily Scott Robinson – Traveling Mercies
3.Jared Deck – Bully Pulpit
4. Small Glories – Assiniboine & The Red
5. Tim Easton – Exposition
6. Ellis Paul – The storyteller's suitcase
7.Amy Speace – Me and the ghost of Charlemagne
8.Danny Schmidt – Standard Deviation
9.Matt Harlan – Best Beasts
10. South Austin Moonlighters – Travel light
Paul Chevrolet
1.Allison Moorer – Blood
2.Bonnie Bishop – The Walk
3.Jade Jackson – Wilderness
4.Jesse Dayton – On Fire in Nashville
5.Nona – Nona
6.Mississippi All Stars – Up & Rolling North
7.Ryan Bingham – American Love Songs
8.The Highwomen – The Highwomen
9.The Teskey Borthers – Run home slow
10.Lauren Jenkins – Give up the ghost
Paul Heyblom
1.Tim Bluhm – Sorta Surviving
2.Tyler Childers – Country Squire
3.Tilford Sellers – Another Day With You
4.Heart of Pine – Highly Flammable
5.The Valley Authority – The Valley Authority
6.Triggers & Slips – The Stranger
7.TK & The Holy Know-Notings – Arguably OK
8.Dallas Burrow – Southern Wind
9.Ben Jarrell – Troubled Times
10.The Rhyolite Sound – Mojave Gold
Willem van Frankenhuijsen
1.Tyler Childers – Country Squire
2.Garrett T. Capps – All right All night
3.Paul Cauthen – Room 41
4.Justin Townes Earle – The Saint of Lost Causes
5.North Mississippi Allstars – Up and Rolling
6.Dawn Brothers & friends – Next of Kin (deluxe edition)
7.Jeffrey Halford & the Healers – West Toward South
8.Jesse Dayton – On Fire in Nashville
9.The Hacienda Brothers – Western Soul
10.Quaker City Night Hawks – QCNH
John Lukje
1.Bonnie Bishop – The Walk
2.Chris Knight – Almost Daylight
3.Delbert McClinton and Self-Made Men – "Tall, Dark & Handsome"
4.Wouter Planteydt – Bullhorn
5.Mercy John – Let It Go Easy
6.Trigger Hippy – Full Circle and Then Some
7.Luther Dickinson and Sisters of the Strawberry Moon – Soistice
8.Drivin N Cryin – Live The Love Beatiful
9.Point Quiet – Walking in the Wild
10.The Band – The Band 50th Anniversary Edition
Ralph
1.Josh Ritter – Fever Breaks
2.Caroline Spence – Mint Condition
3.Jade Jackson – Wilderness
4.Emily Scott Robinson – Traveling Mercies
5.Garrett T Capps – All Right All Night
6.Various Artists – Come On Up To The House – Women Sing Waits
7.Alexa Rose – Medicine For Living
8.Michaela Anne – Desert Dove
9.The Highwomen – The Highwomen
10.The Bean Pickers Union – Archaeology
Hans Joustra
1.Charles Wesley Godwin – Seneca
2.Garrett T. Gapps – "All Right, All Night"
3.Tylor & Train Robbers – Best Of The Worst Kind
4.The Three Timers – Sounds Of San Antone
5.Ian Noe – Between The Country
6.Tyler Childers – Country Squire
7.Cody Jinks – The Wanting/After The Fire
8.Doug Seegers – A Story I Got To Tell
9.Long Ryders – Psychedelic Country Soul
10.Jerry Leger – Read Between The Lines
Harm Bosch
1.Charles Wesley Godwin – Seneca
2.Cody Jinks – The Wanting
3.Matt Woods & the Natural Disasters – Natural Disasters
4.Tyler Childers – Country Squire
5.Allison Moorer – Blood
6.Cody Jinks – After The Fire
7.Chris Knight – Almost Daylight
8.The Delines – The Imperial
9.Justin Townes Earle – The Saint of Lost Causes
10.Have Gun Will Travel – Strange Chemistry
William van Voorbergen
1.Cody Jinks – The Wanting
2.Aaron Watson – Red Bandana
3.Whiskey Myers – Whiskey Myers
4.Tyler Childers – Country Squire
5.Paul Cauthen – Room 41
6.Mandolin Orange – Tides of a Teardrop
7.Charles Wesley Godwin – Seneca
8.Pony Bradshaw – Sudden Opera
9.Flatland Cavalry – Homeland Security
10.Dalton Domino – Songs from the Exile
Aart Harder
1.Allison Moorer – Blood
2.The Delines – The Imperial
3.VanWyck – Molten Rock
4.Jeremy Ivey – The Dream and the Dreamer
5.Noah Derksen – "America, Dreaming"
6.Ilse Delange – Gravel & Dust
7.Frankie Lee – Stillwater
8.Bonnie Bishop – The Walk
9.These Wild Planes – Thrilled to Be Here
10.Will Johnson – Wire Mountain
Rob Smit
1.Charles Wesley Godwin – Seneca
2.Paul Cauthen – Room 41
3.Glen Hansard – This Wild Willing
4.Bears Den – SO that you might hear me
5.Baptiste W. Hamon – "Soleil, soleil bleu"
6.Mercy John – Let it go easy
7.Mandolin Orange – Tides of a Teardrop
8.The Delines – The Imperial
9.D.H. Scott – My body longed for the summer
10.Michel Ebben – Inertia
Vincent de Waal
1.Wilco – Ode to Joy
2.Allison Moorer – Blood
3.Josh Ritter – Fever Breaks
4.Rhiannon Giddens c.s. – Songs of Our Native Daughters
5.The Delines – The Imperial
6.Luther Dickenson – Solstice
7.Keb' Mo' – Oklahoma
8.Yola – Walk Through Fire (Deluxe Edition)
9.Son Volt – Union
10.Rodney Crowell – Texas
Marco Disberg
1.Strand Of Oaks – Eraserland
2.Duff McKagan – Tenderness
3.Garret T. Capps – "All Right, All Night"
4.Jesse Malin – Sunset Kids
5.Deer Tick – Mayonnaise
6.Tyler Ramsay – For The Morning
7.Meat Puppets – Dusty Notes
8.Sharon Van Etten – Remind Me Tomorrow
9.Son Volt – Union
10.Wilco – Ode To Joy
Hendrik Kroon
1.Big Thief – U.F.O.F
2.The Delines – The Imperial
3.The Going Jessies – Money Love & Pain
4.Aldous Harding – Designer
5.jpeterson – translation blues
6.Austin Stambaugh – Where She Will Go
7.Marshall Burns – Dogs and Booze
8.Gabriel Birnbaum – Not Alone
9.Mark Cline Bates – King of the Crows
10.Abigail Lapell – Getaway
Martin Huurdeman
1.Big Thief – U.F.O.F
2.Big Thief – Two Hands
3.Bill Callahan – Shepard in a Sheepskin Vest
4.Speed 78 – Goom Agar
5.Jessica Pratt – Quiet Signs
6.Wilco – Ode to Joy
Thijs Walhof
1.Bruce Springsteen – Western Stars
2.The Delines – The Imperial
3.The Highwomen – The Highwomen
4.Yola – Walk Trough Fire
5.Josh Ritter – Fever Breaks
6.Sturgill Simpson – Sound & Fury
7.Miranda Lambert – Wildcard
8.Cody Jinks – The Wanting
9.Midland – Let It Roll
10.Son Volt – Union
Jaks Schuit
1.Balthazar – Fever
2.Dalton Domino – Songs From The Exile
3.Big Joanie – Sistahs
4.Paul Cauthen – Room 41
5.Jaks La Botz – They're Coming For Me
6.Fontaines DC – Dogrel
7.Purple Mountains – Purple Mountains
8.Patrick Watson – Wave
9.Garrett T. Capps – "All Right, All Night"
10.Peter Perrett – Humanworld
Jeroen van Wijngaarden
1.Purple Mountains – Purple Mountains
2.The Delines – The Imperial
3.J.S. Ondara – Tales Of America
4.Justin Townes Earle – The Saint of Lost Causes
5.Luther Dickinson and the Sisters of the Strawberry Moon – Solstice
6.Eilen Jewell – Gypsy
7.Jake Xerxes Fussell – Out of Sight
8.Claire Anne Taylor – All The Words
9.Phil Cook – As Far as I Can See
10.Smooth Hound Smith – Dog in a Manger
Willem Pedroli
1.Matt Andersen – Halfway home by morning
2.Chris Knight – Almost daylight
3.Tyler Childers – Country Squire
4.Michaela Anne – Desert dove
5.Molly Tuttle – When you're ready
6.Ilse de Lange – Gravel and Dust
7.Buddy and Julie Miller – Breakdown on 20th avenue south
8.The Highwomen – The Highwomen
9.Steve Earle – Guy
10.Josh Ritter – Fever breaks
Frans Lomans
1.North Mississippi Allstars – Up and rolling
2.Buddy & Julie Miller – Breakdown on 20th Ave. South
3.Tom Russell – October in the railroad earth
4.Justin Townes Earle – The saint of lost causes
5.Mekons – Deserted
6.Luther Dickinson and Sisters of the Strawberry Moon – Solstice
7.Kacy & Clayton – Carrying on
8.Hayes Carll – What it is
9.Garrett T. Capps – "All right, all night"
10.Left Lane Cruiser – Shake and bake
Wim Colijn
1.zach bryan – deann
2.martyn joseph – Days of decision
3.Ad Vanderveen – Final Refugee
4.Chis Knight – Almost daylight
5.David Munyon – Longer road for the songs
6.ilse de Lange – Gravel & dust
7.Nathan Bell – The right reverend crow sings the new american folk and blues
8.Matt Andersen – Halfway home by morning
9.Session Americana – North East
10.Sam Baker – Horses and stars
Robbie Klanderman
1.Paul Cauthen – Room 41
2.Garrett T Capps – All Right All Night
3.Buddy & Julie Miller – Breakdown On 20th Ave. South
4.The Great Dying – Bloody Noses & Roses
5.Jesse Malin – Sunset Kids
6.Brad Armstrong – I Got No Place Remembers Me
7.Drivin N Cryin – Live The Love Beautiful
8.North Mississippi Allstars – Up And Rolling
9.Hayes Carll – What It Is
10.Justin Townes Earle – The Saint Of Los Causes
Anita Luchies
1.The Small Glories – Assiniboine & The Red
2.Rob Ickes & Trey Hensley – World Full of Blues
3.Jared Deck – Bully Pulpit
4.Melanie Horsnell – Trobairits
5.Patty Griffin – Patty Griffin
6.The Teskey Brothers – Run Home Slow
7.Van Morrison – Three Chords And The Truth
8.Allison Moorer – Blood
9.Our Native Daughters – Songs Of Our Native Daughters
10.Matt Patershuk – If Wishes Were Horses
Sytze Wybenga
1.Tyler Childers – Country Squire
2.Charles Wesley Godwin – Seneca
3.The Highwoman – The Highwoman
4.Ilse de Lange – Gravel and Dust
5.Kelsey Waldon – White Noise White Lines
6.Yola – Through the Fire
7.Caroline Spence – Mint Condition
8.Cody Jinks – The Wanting
9.Ian Noe – Between the Country
10.Steel Blossoms – Steel Blossoms
Marco
1.Strand of Oaks – Eraserland
2.Peter Cat Recording Company – Bismillah
3.Kelly Finnigan – The tales peoples tell
4.Anna Tivel – The Question
5.Carriers – "Now is the time for loving me, yourself and everyone else"
6.The Slow Show – Lust and Learn
7.Damien Jurado – In the shape of a storm
8.Patrick Watson – Wave
9.Lightning Dust – Spectre
10.Vagabon – Vagabon
Adri Akkerman
1.Eilen Jewell – Gypsy
2.Andrew Adkins – Who I am
3.Dawn Brothers – Next of kin
4.Andrew Combs – Ideal man
5.The Delines – The imperial
6.Allison Moorer – Blood
7.Tedeschi Trucks Band – Signs
8.Buddy & Julie Miller – Breakdown on 20th Ave
9.Josh Ritter – Fever breaks
10.Kerri Powers – Starseeds
Janine Kamphuis
1.Michael Kiwanuka – KIWANUKA
2.Nick Cave & The Bad Seeds – Ghosteen
3.Brittany Howard – Jaime
4.Rachel Sermanni – So It Turns
5.The Rails – Cancel The Sun
6.Allison Moorer – Blood
7.Yola – Walk Through Fire
8.Robert Ellis – Texas Piano Man
9.Sharon van Etten – Remind Me Tomorrow
10.Billie Eilish – "When We All Fall Asleep, Where Do We Go?"
Patrick van Sante (Sugar Mountain)
1.Ryan Bingham – American Love Song
2.Dawn Brothers – Next Of Kin (Deluxe Edition)
3.Hoth Brothers – Workin' and Dreamin'
4.Tyler Childers – Country Squire
5.VanWyck – Molton Rock
6.Paul Cauthen – Room 41
7.The Felice Brothers – Undress
8.Darrin Bradbury – Talking Dogs & Atom Bombs
9.Joseph Huber – Moondog
10.Ian Noe – Between The Country
Rene Smeets
1.Paul Cauthen – Room 41
2.Triggers & Slips – The Stranger
3.Will Kimbrough – I like it down here
4.Garrett T Capps – "All Right, All Night"
5.Have Gun Will Travel – Strange Chemistry
6.The Three Timers – Sounds of San Antone
7.The Highwomen – The Highwomen
8.Dallas Burrow – Southern Wind
9.Chris Knight – Almost Daylight
10.Ilse de Lange – Gravel & Dust
Hans Jeekel
1.Lasers Lasers Birmingham – Warning
2.Tom Russell – October in the Railroad Earth
3.Mike and the Moonpies – Cheap Silver and Solid Country Gold
4.Frankie Lee – Stillwater
5.Sarah Lee Langford – Two Hearted Rounder
6.Amy Mc Carley – MECO
7.Taylor Alexander – Good Old Fashioned Pain
8.Josh Rennie Hynes – Patterns
9.Jerry Leger – Time Out for Tomorrow
10.Young Valley – Young Valley
Jos Lieftink
1.Charles Wesley Godwin – Seneca
2.Buffalo Blood – Buffaloo Blood
3.Son Volt – Union
4.The Orphan Brigade – To the edge of the world
5.Michael Braunfelt – Driver
6.Jesse Matas – Tamarock
7.The Steel Woods – Old News
8.Spike Flynn – Just this side of here
9.Shane Smith & The Saints – Hail Mary
10.Coyote Brother – Coyote Brother
Gunther Degryse
1.Lambchop – This (Is What I Wanted to Tell You)
2.Bonnie prince billy – I have made a place
3.Baptiste W Hamon – "Soleil, soleil bleu"
4.Faye Webster – Atlanta Millionaires Club
5.The Delines – The Imperial
6.Roland Van Campenhout – Folk songs from a non existing land
7.Garrett T Capps – "All right, all night"
Alfred van Bergen
1.Will Johnson – Wire Mountain
2.The Delines – Imperial
3.Josh Nolan – Kind Heart to Follow
4.Garrett T Caps – "All Right, All Night"
5.Better Oblivion Community Center – Better Oblivion Community Center
6.Brad Armstrong – I Got No Place Remembers Me
7.Heather Valley – Dessert Message
8.Espanola – Espanola
9.Mandolin Orange – Tides of a Teardrop
10.The Teskey Brothers – Run Home slow
Erwin C. Karst
1.Robert Ellis – Texas Piano Man
2.The Teskey Brothers – Run Home Slow
3.Mercy John – Let It Go Easy
4.The Bros. Landreth – 87
5.Matt Harlan – Best Beasts
6.Dallas Burrow – Southern Wind
7.Bruce Springsteen – Western Stars
8.The Highwomen – The Highwomen
9.Mandolin Orange – Tides Of A Teardrop
10.Jeremy Nail – Ghost Of Love
Wim Coumans
1.Eilen Jewell – Gypsy
2.Roseanne Reid – Trails
3.The Cactus Blossoms – Easy Way
4.Adam Carroll – I walked in them shoes
5.The Teskey Brothers – Run home slow
6.J.J. Cale – Stay around
7.Matt Harlan – Best beasts
8.Tom Russell – October in the railroad earth
9.Matt Andersen – Halfway home by morning
10.Dori Freeman – Every single star
Maarten
1.Tyler Childers – Country Squire Country
2.Paul Cauthen – Room 41
3.Charles Wesley Godwin – Seneca
4.Jerry Leger – Time Out for Tomorrow
5.Chris Knight – Almost Daylight
6.Cody Jink – After the Fire/ The Wanting
7.These Wild Plains – Thrilled to Be Here
8.Noah Derksen – "America, Dreaming"
9.Jeremy Ivey – The Dream and the Dreamer
10.Andrew Adkins – Who I Am
Ruud Keulers
1.Patty Griffin – Patty Griffin
2.The Orphan Brigade – To the Edge of the World
3.Suzanne Jarvie – In The Clear
4.Jamie Freeman – Dreams About Falling
5.Allison Moorer – Blood
6.Josh Ritter – Fever Breaks
7.Our Native Daughters – Songs of Our Native Daughters
8.Steve Earle – Guy
9.Highwaywomen – Highwaywomen
10.Tedeshi Trucks Band – Signs
Wim Tijskens
1.Kelly Hunt – Even the Sparrow
2.Bruce Cockburn – Crowing Ignites
3.Patty Griffin – Patty Griffin
4.Tim O'Brien Band – Tim O'Brien Band
5.Tim Grimm – Heart Land Again
6.Our Native Daughters – Songs of Our Native Daughters
7.Martin Simpson – Rooted
8. Ian Noe – Between The Country
9.Chuck Hawthorne – Fire Out Of Stone
10.Amy Speace – Me And The Ghost Of Charlemagne
Bram Bakker
1.Bruce Springsteen – Western Stars
2.Tedeschi Trucks Band – Signs
3.Steve Earle & The Dukes – Guy
4.The Delines – The Imperial
5.The Teskey Brothers – Run Home Slow
6.Allison Moorer – Blood
7.Frankie Lee – Stillwater
8.Bonnie Bishop – The Walk
9.Ilse DeLange – Gravel & Dust
10.Van Morrison – Three Chords and the Truth
Michel Keurentjes
1.Will Johnson – Wire Mountain
2.Mercy John – Let It Go Easy
3.Dylan LeBlanc – Renegade
4.These Wild Plains – Thrilled To Be Here
5.Ilse DeLange – Gravel & Dust
6.Here Be Wolves – Here Be Wolves
7.Emily Jane White – Immanent Fire
8.Frankie Lee – Stillwater
9.Andrew Combs – Ideal Man
10.Neil Young & Crazy Horse – Colorado
Erwin
1.Rodney Crowell – Texas
2.Black Pumas – Black Pumas
3.John Paul White – The Hurting Kind
4.Josh Ritter – Fever Breaks
5.Dee White – Southern Gentleman
6.Teskey Brothers – Run Home Slow
7.Curse Of Lono – 4AM And Counting
8.Tyler Childers – Country Squier
9.Ags Connolly – Wrong Again
10.Van Morrison – Three Chords & The Truth
Bart van Houts
1."Christone ""Kingfish"" Ingram " – Kingfish
2.Allison Moorer – Blood
3.Josh Gray – Songs of the Highway
4.Robert Ellis – Texas Piano Man
5.Ryan Bingham – American Love Song
6.Josh Ritter – Fever Breaks
7.Mercy John – Let It Go Easy
8.Steve Earle & The Dukes – Guy
9.Dylan Earl – Squirrel in the Garden
10.Matt Andersen – Halfway Home by Morning
Henk Verrijth
1.The Bros. Landreth – 87
2.Hiss Golden Messenger – Terms of surrender
3.The Delines – The imperial
4.Mandolin Orange – Tides of a teardrop
5.Whiskey Myers – Whiskey Myers
6.Son Volt – Union
7.Jos Rennie-Hynes – Patterns
8.Matt Harlan – Best beasts
9.Bonnie Bishop – The walk
10.Justin Rutledge – Passages
Ronald Lukassen
1.Son Volt – Union
2.Yola – Walk Through Fire
3.Jesse Malin – Sunset Kids
4.Drivin N Crying – Live The Love Beautiful
5.Black Bottle Riot – Fire
6.Tom Russell – October in the Railroad Earth
7.Hayes Carl – What It Is
8.Durand Jones & The Indications – American Love Call
9.Garrett T Capps – "All Right, All Night"
10.Jerry Leger – Time Out for Tomorrow
Jos Leenders
1.Paul Cauthen – Room 41
2.Ethan Johns & The Black Eyed Dogs – Anamnesis
3.Ian Noe – Between The Country
4.Dallas Burrow – Southern Wind
5.Eilen Jewell – Gypsy
6.Joe Henry – The Gospel According To Water
7.Bruce Springsteen – Western stars
8.Caroline Spence – Mint Condition
9.Josh Gray – Songs Of The Highway
10.Derek Senn – How Cold A Man
Maius
1.Steve Earle – Guy
2.Eilen Jewell – Gypsy
3.Ian Noe – Between the country
4.Adam Carroll – I walked in them shoes
5.Simon Joyner – pocket moon
6.Kalyn Fay – good company
7.Garrett T. Capps – "all right,all night"
8.Co.townes – van zandt
9.Phil Ochs – Power and the glory:the wbai broadcast
10.Townes van Zandt – sky blue
Auke
1.Allman Betts Band – Down the River
2.Sturgill Simpson – Sound and Fury
3.Daniel Norgren – Wooh dang
4.Paul Cauthen – Room 41
5.Cody Jinks – The Wanting
6.Jamestown Revival – San Isabel
7.Leo Bud Welch – I come to praise his name
8.Cody Dickinson – Checkerboard Lounge
9.An American Forrest – "O Bronder, donder yonder!"
10.Anders Osborne – Buddha and the Blues
Roland de Cleen
1.Van Morrison – three chords and the truth
2.Matt Anderson – halfway home by morning
3.the Teskey Brothers – run home slow
4.Keb Mo – oklahoma
5.Ed Romanoff – the orphan king
6.Markus Rill – songland
7.Richard Hawley – further
8.Joe Jackson – fool
9.Phil Lee – the horse the road in on
10.Garaint Watkins – rush of blood
Koos Reitsma
1.Steve Gunn – The Unseen in between
2.The Delines – The Imperial
3.The Tallest Man on Earth – "I love you, it's a fever dream"
4.Josh Ritter – Fever Breaks
5.Charles Rumback & Ryley Walker – Little Common Twist
6.These Wild Plains – Thrilled to be here
7.Josh Rennie-Hynes – Patterns
8.Teskey Brothers – Run home slow
9.Joseph – "Good luck, kid"
10.Gary Clark jr – This Land
Ko van Graas
1.Ian Noe – Between The Country
2.The Delines – The Imperial
3.Rhiannon Giddens – Ther Is No Other
4.Tom Russell – October in the Railroad Earth
5.Tod Snider – "Cash Cabin Sessions, Vol.3"
6.Sturgill Simpson – Sound & Fury
7.Various Artists – Come On Up o The House: Women Sing Waits
8.Charles Wesley Godwin – Seneca
9.Luther Dickinson & Sisters of the Strawberry Moon – Solstice
10.Tylor & the Train Robbers – Best Of The Worst Kind
Sandra Zuidema (LDM)
1.Arlan Feiles – What Kind Of World
2.the Delines – the Imperial
3.Roseanne Reid – Trails
4.Erin Costelo – Sweet Marie
5.Nathan Bell – Right Reverend Crow Sings New American Folk and Blues
6.Jesse Matas – Tamarock
7.Hoth Brothers – Workin' and Dreamin'
8.Over the Rhine – Love & Revelation
9.Lula Wiles – What Will We Do
10.Sway Wild – Sway Wild
Luciano Mulder (LDM)
1.Erin Costelo – Sweet Marie
2.Lula Wiles – What Will We Do
3.Our Native Daughters – Songs Of Our Native Daughters
4.Sway Wild – Sway Wild
5.Roseanne Reid – Trails
6.Boris McCutcheon – As Old As EspaÒola
7.Cam Penner – At War With Reason
8.Arlan Feiles – What Kind Of World
9.Tim O'Brien Band – Tim O'Brien Band
10.Nathan Bell – Right Reverend Crow Sings New American Folk and Blues
Geert Zomer
1.Josh Gray – Songs Of The Highway
2.Roseanne Reid – Trails
3.Ben de la Cour – The High Cost Of Living Strange
4.Native Harrow – Happier Now
5.D.H. Scott – My Body Longed For The Summer
6.Sarah Lee Langford – Two Hearted Rounder
7.Joe Pug – The Flood In Color
8.Brad Armstrong – I Got No Place Remember Me
9.Sam Baker – Horses And Stars
10.Caroline Spence – Mint Condition
Jo Bos
1.Hayes Carl – What it is
2.Josh Ritter – Fever Breaks
3.Tom Russel – October In The Railroad Earth
4.Matt Anderson – Halfway Home By Morning
5.Jason Hawk Harris – Love & the Dark
6.Charles Wesley Godwin – Seneca
7.Rodney Crowell – Texas
8.Steve Earl – Guy
9.Allison Moorer – Blood
10.Andrew Combs – Ideal Man
Jos Langen
1.Josh Gray – Songs of the Highway
2.Dallas Burrow – Southern Wind
3.Charles Wesley Godwin – Seneca
4.Steve Earle & The Dukes – Guy
5.Joe Henry – The Gospel According to Water
6.R.W. Roldan – Can You Feel This
7.Ian Noe – Between the Country
8.Chris Knight – Almost Daylight
9.Shawn Hess – World Away
10.Kelly Hunt – Even the Sparrow
Hans Bergkamp
1.Our Native Daughters – Songs of Our Native Daughters
2.Kelly Hunt – Even The Sparrow
3.Purple Mountains – Purple Mountains
4.Vera van Heeringen – Wonít Be Broken
5.Simon Joyner – Pocket Moon
6.Rustin Man – Drift Code
7.Native Harrow – Happier Now
8.Charles Wesley Godwin – Seneca
9.Ian Noe – Between The Country
10.Various – The Lost Words Spell Songs
Gerard Jansen
1.Jim van der Zee – Starting the engine
2.Michael Kiwanuka – Kiwanuka
3.Yola – Walk through fire
4.R.Faires – Salvation under warranty
5.One Eleven Heavy – Desire Path
6.Bruce Springsteen – Western Stars
7.Dylan Earl – Squirrel in the garden
8.Shawn Lee – Rides again
9.J.S.Ondara – Tales of America
10.Barry Hay & J.B.Meijers – For you baby
Hub Urlings
1.Derek Senn – How could a man
2.Philip Kroonenberg – Some more time
3.VanWyck – Molten Rock
4.Danny Schmidt – Standard Deviation
5.Sky Smeed – Leaving Again
6.Bob Sumner – Wasted love songs
7.Kirsty McGee – The Deafening Sound of Stars
8.Danni Nicholls – The Melted Morning
9.Paul Nelson – Over Under Through
10.Catherina MacLellan – Coyote
Peter Euwijk
1.Lieven Tavernier – Oude Regenbogen
2.Tom Russell – October in the Railroad Earth
3.Glen Hansard – This Wild Willing
4.Gerard van Maasakkers – Ik Loop
5.Christy Moore – Magic Nights On The Road
6.DaniÎl Lohues – Elektrisch Live
7.The Lasses – Undone
8.Joe Pug – The Flood in Color
9.Calexico / Iron & Wine – Years to Burn
10.Van Morrison – Three Cords And The Truth
Hans Peters
1.Allison Moorer – Blood
2.Suzanne Jarvie – In the Clear
3.Mandolin Orange – Tides of a teardrop
4.Tom Russell – October in the Railroad Earth
5.The Delines – The Imperial
6.Van Morrison – Three Chords & the TRuth
7.Highwomen – Highwomen
8.Patty Griffin – Patty Griffin
9.Lula Wiles – What will we do
10.Anna Tivel – The Question
Chris de Kruijf
1.Aldous Harding – Designer
2.Wilco – Ode To Joy
3.Jenny Lewis – On The Line
4.Bill Callahan – Shepherd in a Sheepskin Vest
5.Rodney Crowell – Texas
6.Big Thief – U.F.O.F.
7.The Maureens – Something In The Air
8.Better Oblivion Community Center – Better Oblivion Community Center
9.Son Volt – Union
10.Buddy and Julie Miller – Breakdown on 20th Ave. South
Ruud Vos
1.Allison Moorer – Blood
2.Caroline Spence – Mint condition
3.Buddy & Julie Miller – Breakdown on 20th avenue
4.The Delines – Imperial
5.Jared Deck – Bully Pulpit
6.Lankum – The live long day
7.Arlan Feiles – What kind of world
8.Bruce Springsteen – Western stars
9.Van Morrison – Three chords and truth
10.Neil Young & Crazy Horse – Colorado
Esther van Gemeren
1.Bruce Springsteen – Western Stars
2.Erin Enderlin – Faulkner County
3.Tanya Tucker – While I'm Livin'
4.Yola – Walk Through Fire
5.The Highwomen – The Highwomen
6.Allison Moorer – Blood
7.The Delines – The Imperial
8.Pierce Pettis – Father's Son
9.Jason Ringenberg – Stand Tall
10.Tim Knol & The Blue Grass Boogiemen – Happy Hour
Ton van den Dries
1.Rachel Sermanni – So it turns
2.Anna Tivel – The Question
3.Wil Kimbrough – I like it down here
4.Patty Griffin – """Patty Griffin"""
5.Maya de Vitry – Adaptations
6.Caroline Spence – Mint Collection
7.Mary Waterson & Emily Barker – A Window to other ways
8.D.H. Scott – My Body longed for the Summer
9.Joan Shelley – Like the River loves the Sea
10.Van Duren – Waiting
Peter Janssens
1.Leonard Cohen – Thanks For The Dance
2.Jamestown Revival – San Isabel
3.Joe Henry – The Gospel According To Water
4.Michel Ebben – Inertia/Incidental Meetings & Other Short Stories
5.The Slow Show – Lust And Learn
6.Bob Dylan – Rolling Thunder Revue
7.The Brothers Brothers – Some People I Know
8.Tyler Childers – Country Squire
9.Ian Noe – Between The Country
10.Frankie Lee – Stillwater
Jaap Vissering
1.Tyler Childers – Country Squire
2.Steel Woods – Old New
3.Highwomen – St
4.Tanya Tucker – While im livin
5.Cody Jinks – The wanting/ after the fire
6.Paul Cauthen – Room 41
7.Joshua Ray Walker – Wish you where here
8.Andrew Combs – Ideal man
9.Blackberry smoke – Homecomin
10.Willie Nelson – Ride me back home
Tom Bevernage
1.The Delines – The Imperial
2.The Brother Brothers – Some People I Know
3.John Blek – Thistle & Thorn
4.Milk Carton Kids – The Only Ones
5.Jesse Matas – Tamarack
6.Mandolin Orange – Tides Of A Teardrop
7.Frankie Lee – Stillwater
8.Tindersticks – The Amputees
9.Leyla McCalla – The Capitalist Blues
10.The Avett Brothers – Closer Than Together
Rob van der Elst
1.Willie Nelson – Ride me back home
2.Cody Jinks – The wanting
3.Brooks & Dunn – Reboot
4.The Highwomen – The Highwomen
5.Old Crow Medicine Show – Live at the Ryman
6.Dale Watson – Live theluxe…… plus
7.Cody Jinks – After the fire
8.Jim Lauderdale – from another world
9.Steve Earl and the Dukes – Guy
10.Buddy & Julie Miller – Breakdown on 20th ave south
Ted
1.Van Morrison – Three Chords and the Truth
2.Datura4 – Blessed Is the Boogie
3.Bill Chambers – 1925
4.Chris Knight – Almost Daylight
5.Espanola – Espanola
6.Tim Grimm – Heartland Again
7.The Maureens – Something in the Air
8.These Wild Plains – Thrilled to Be Here
9.Ags Connolly – Wrong Again
10.The Coal Trains – Lucky Stars
Peter
1.Tyler Childers – Country Squire
2.The Delines – The imperial room
3.Ian Noe – Between the country
4.Chris Knight – Almost daylight
5.Yola – Walk through fire
6.Bonnie Bischop – The Walk
7.Taylor Alexander – Good old fashioned pain
8.Ben Jarrell – Troubled times
9.The Three Timers – Sounds of San Antone
10.The Long Ryders – Psychedelic country soul
Thomas Kaldijk
1.Hayes Carll – What It Is
2.Justin Townes Earle – Saint Of Lost Causes
3.Rachel Harrington – Hush The Wild Horses
4.Danny Schmidt – Standard Deviation
5.Heart Of Pine – Highly Flammable
6.Nick Nace – Wrestling With The Mystery
7.Joseph Mach – White Buffalo
8.Van Morrison – Three Chords & The Truth
9.Bywater Call – Bywater Call
10.King Of The Tramps – Wild Water
Hans van Gemeren
1.Allison Moorer – Blood
2.Paul Cauthen – Room 41
3.The Highwomen – The Highwomen
4.Yola – Walk Through Fire
5.Jason Ringenberg – Stand Tall
6.Erin Enderlin – Faulkner County
7.Ian Noe – Between The Country
8.Tanya Tucker – While I'm Livin'
9.Joe Henry – Gospel According To Water
10.Ilse DeLange – Gravel & Dust
Diederik Michiels
1.Jenny Lewis – On the line
2.Ian Noe – Between the country
3.Luther Dickinson & Colin Linden – Amour
4.Ottoman Turks – Ottoman Turks
5.Philippe Bronchtein – Me and the Moon
6.Jason Hawk Harris – Love and the Dark
7.Driftwood – Tree of Shade
8.Amy McCarley – MECO
9.Dallas Burrow – Southern Wind
10.Austin Plaine – Stratford
Martin Vink
1.Matt Patershuk – If Wishes Were Horses
2.Justin Townes Earle – The Saint Of Lost Causes
3.Tyler Childers – Country Squire
4.Garrett T. Capps – "All Right,All Night"
5.Steve Earle & The Dukes – Guy
6.Chris Knight – Almost Daylight
7.The Delines – The Imperial
8.Ian Noe – Between The Country
9.Son volt – Union
10.Josh Ritter – Fever Breaks
Jaap van Belen
1.Lukas Nelson & The Promise of The Real – Turn Off The News Build A Garden
2.Jeffrey Halford & The Healers – West Toward South
3.Bon Iver – "I,I"
4.Teskey Brothers – Run Home Slow
5.The Delines – The Imperial
6.Will Johnson – Wire Mountain
7. North Mississippi All Stars – Up & Rolling
8.Anders Osborne – Buddha & The Blues
9.Purple Mountains – Purple Mountains
10.Drivin 'N' Cryin – Live The Love Beautiful
Henk Kiel
1.Wannes Cappelle / broeder Dieleman / Frans Grapperhaus – Dit is de bedoeling
2.Frankie Lee – Stillwater
3.Chris Knight – Almost Daylight
4.D.H. Scott – My body longed for the summer
5.Ralph de Jong – Quantum
6.Ian Noe – Between the country
7.Tim Grimm – Heartland Again
8.Josh Nolan – Kind heart to follow
9.Garrett T. Capps – "All right, all night"
10.Matt Andersen – Halfway home by morning
Simon Dikker Hupkes
1.Mandolin Orange – Tides of a teardrop
2.Hiss Golden Messenger – Terms of surrender
3.The Delines – The Imperial
4.JJ Cale – Stay around
5.Bruce Springsteen – Western Stars
6.VanWyck – Molten rock
7.Tyler Childers – Country Squire
8.Mount Eerie – Lost Wisdom Pt. 2
9.Rhiannon Giddens (met Francisco Turrisi) – There is no other
10.Joy Williams – Front Porch
Johan vdr Wielen
1.Big Thief – two hands
2.John Blek – thistle and thorn
3.Shannon Lay – august
4.She keeps bees – kinship
5.Bonnie Prince Billy – i made a place
6.Shana Cleveland – night of the worm moon
7.Rose Elinor Dougall – a new illusion
8.Will Johnson – wire mountain
9.EX:RE – EX:RE
10.Charles Wesley Godwin – seneca
Keimpe
1.Gospelbeech – Let it Burn
2.Jerry Leger – Time Out For Tomorrow
3.Garrett T. Capps – "Al ll Right, All Night"
4.Hollis Brown – Ozone Park
5.Paul Cauthen – Room 41
6.Justin Townes Earle – The Saint of Lost Causes
7.Hayes Carll – What it Is
8.Ian Noe – Between the Country
9.Jeffrey Halford and the Healers – West Towards South
10.Quaker City Night Hawks – Quaker City Night Hawks
Christian Spanjers
1.Rich Hopkins & Luminarios – Back to the garden
2.Tyler Childers – Country Squire
3.Ryan Bingham – American love song
4.Tedeschi Trucks Band – Signs
5.Calexico – Years to burn
6.Son Volt – Union
7.Rob Baird – After all
8.Neil Young + Stray Gators – Tuscaloosa
9.Dylan LeBlanc – Renegade
10.Duff McKagan – Tenderness
Maarten de Kok
1.D.H.Scott – My Body Longed For The Summer
2.Justin Rutledge – Passages
3.Bedouine – Bird Songs Of A Killjoy
4.Bruce Springsteen – Western Stars
5.Chris Staples – Holy Moly
6.Aldous Harding – Designer
7.Joe Henry – The Gospel According To Water
8.White Owl Red – Existential Frontiers
9.Caamp – By And By
10.Bonnie Prince Billy – I Made A Place
Richard van Delden
1.Hayes Carll – What It Is
2.Elijah Ocean – Back To The Lander
3.Bruce Springsteen – Western Stars
4.Darrin Bradbury – Talking Dogs & Atom Bombs
5.Michael McDermott – Orphans
6.Ed Dupas – Lonesome Side Of Town
7.Garrett T. Capps – "All Right, All Night"
8.Tim Barry – Roads To Richmond
9.Avett Brothers – Closer Than Together
10.Joe Middleton – Highway Tremelo
Frits Tacx
1.Mercy John – Let It Go Easy
2.Tyler Childers – Country Squire
3.Dylan LeBlanc – Renegade
4.Cody Jinks – The Wanting
5.Luke Combs – What You See Is What You Get
Berrie Koetsier
1.Coyote Brother – Self-titled
2.Michael McDermott – Orphans
3.Allison Moorer – Blood
4.Jamestown Revival – San Isabel
5.Yola – Walk through the fire
6.Steve Earle – Guy
7.Roseanne Reid – Trails
8.The Avett Brothers – Closer than together
9.Son Volt – Union
10.Bertolf – Big shadows of small things
Kees Schepel
1.Leif Vollebekk – New Ways
2.Purple Mountains – Purple Mountains
3.Vetiver – Up on High
4.John Calvin Abney – Safe Passage
5.Max Porter – Communion in the Ashes
Gerhard Gerritsen
1.Bruce Springsteen – Western Stars
2.Allison Moorer – Blood
3.Ian Noe – Between The Country
4.Sharon Van Etten – Remind Me Tomorrow
5.J.S. Ondara – Tales Of America
6.Joe Henry – The Gospel According To Water
7.Aldous Harding – Designer
8.Black Pumas – Black Pumas
9.Michael Kiwanuka – Kiwanuka
10.North Mississippi Allstars – Up And Rollin
Ronald
1.Paul Cauthen – Room 41
2.Whiskey Myers – Whiskey Myers
3.Mick Flannery – Mick Flannery
4.Tyler Childers – Country Squire
5.Cody Jinks – After the Fire
6.Charlie Cunningham – Permanent Way
7.Matt Woods – Natural Disasters
8.The Highwomen – The Highwomen
9.Hayes Carll – What It Is
10.Bear's Den – So That You Might Hear Me
Rob Zonneveld
1.Josh Ritter – Fever Breaks
2.Lula Wiles – What Will We Do
3.Bruce Springsteen – Western Stars
4.The Delines – The Imperial
5.Rodney Crowell – Texas
6.Lana Del Rey – Norman Fucking Rockwell !
7.7.John Paul White – The Hurting Kind
8.Orville Peck – Pony
9.Delbert McClinton – "Tall, Dark, & Handsome"
10.10.The Raconteurs – Help Us Stranger
Michel Bruijn
1.Dawn Brothers – Next Of Kin (EP)
2.Ryan Bingham – American Love Song
3.Scott H. Biram – Sold Out To The Devil: A Collection Of Gospel Cuts by the Rev. Scott H. Biram
4.VanWyck – Molton Rock
5.Darrin Bradbury – Talking Dogs & Atom Bombs
6.Vincent Neil Emerson – Fried Chicken & Evil Women
7.The Teskey Brothers – Run Home Slow
Theo Koot
1.Little Steven & the disciples of Soul – Summer of Soucery
2.Son Volt – Union
3.Garett T Capps – "All right, all night"
4.The Sheepdogs – Old News
5.Jeffrey Halford & The Healers – West Toward South
6.Jesse Daton – On fire in Nashville
7.Long Ryders – Psychadellic Country Soul
8.Leeroy Stagger – Strange Path
9.Colter Wall – Imaginary Appalachia
10.14.Ethan John & the Black Eyed Dogs – Anamnesis
Rinke van Sante
1.Paul Cauthen – Room 41
2.The Avett Brothers – Closer Than Together
3.Ryan Bingham – American Love Song
4.Robert Ellis – Texas Piano Man
5.Dawn Brothers – Next Of Kin
Bea van Dijk
1.Ian Noe – Between the country
2.Garrett T. Capps – "All right, all night"
3.Steve Earle & the Dukes – Guy
4.Tim Knol & Blue Grass Boogiemen – Happy hour
5.Jerry Leger – Time out for tomorrow
6.Josh Gray – Songs of the Highway
7.Justin Townes Earle – The saint of lost causes
8.Tyler Childers – Country squire
9.Erin Enderlin – Faulkner country
10.Carson Mc Hone – Carousel
Peter Kwint
1.Garrett T. Capps – "All Right, All Night"
2.Old Crow Medicine Show – Live at the Ryman
3.Scott H. Biram – Sold Out To The Devil
4.Emily Scott Robinson – Traveling Mercies
5.Baptiste W. Hamon – "Soleil, Soleil, Bleu"
6.Dallas Burrow – Southern Wind
7.Shovels And Rope – By Blood
8.Ryan Bingham – American Love Song
9.Brad Armstrong – I Got No Place Remembers Me
10.Karly Driftwood – Too Mean To Die
Harry Werkman
1.Luther Dickinson and Sisters of the Srawberry Moon – Solstice
2.The Delines – The Imperial
3.Buddy and Julie Miller – Breakdown on 20th Ave South
4.Todd Snider – Cash Cabin Sessions vol 3
5.Steve Earle – Guy
6.Christone Kingfish Ingram – Kingfish
7.North Mississippi Alstars – Up and Rolling
8.Bonnie Bishop – The Walk
9.Sam Baker – Horses and Stars
10.Drivin n Crying – Live the love Beautifull
Cees Biemans
1.Allison Moorer – Blood
2.The Highwomen – The Highwomen
3.Tyler Childers – Country Squire
4.Frankie Lee – Stillwater
5.Garrett T. Capps – "All Right, All Night "
6.Paul Cauthen – Room 41
7.Lankum – The Livelong Day
8.Josh Ritter – Fever Breaks
9.Hoth Brothers – Workin' and Dreamin'
10.Drivin' n' Cryin' – Live the Love Beautiful
Johan Pieters
1.Bruce Springsteen – Western Stars
2.The Slow Show – Lust and Learn
3.Strand of Oaks – Eraserland
4.Rod Melancon – Pinkville
5.Michael McDermott – Orphans
6.Josh Ritter – Fever Breaks
7.Glen Hansard – This Wild Willing
8.Nick Cave & The Bad Seeds – Ghosteen
9.Luke Sital-Singh – A Golden State
10.Joe Henry – The Gospel According To Water
Ab Groenewolt
1.The Teskey Brothers – Run Home Slow
2.Paul Cauthen – Room 41
3.Yola – Walk Through Fire
4.Rick Springfield – Orchestrating my life
5.Jim van der Zee – Starting the Engine
6.Beth Hart – War in my mind
7.Robbie Robertson – Sinematic
8.Van Morrison – Three Chords and the True
9.Lana Del Rey – NFR
10.Dylan Earl – Squirrel in the Garden
Andre Looijestijn
1.The Delines – The Imperial
2.Tedeschi Trucks Band – Signs
3.The Allman Betts Band – Down To The River
4.North Mississippi All Stars – Up and Rolling
5.Paul Cauthen – Room 41
6.Jeffrey Halford and the Healers – West Towards South
7.Josh Ritter – Fever Breaks
8.Glen Hansard – This Wild Willing
9.Rod Melancon – Pinkville
10.Jeff Tweedy – Warmer
Jeroen Koomen
1.Ryan Farmer – Just Another Night
2.Chad Richard – Worthy Cause
3.Gabe Lee – Farmland
4.Tom Russell – October In The Railroad Earth
5.Sky Smeed – Leaving Again
6.Taylor Alexander – Good Old Fashioned Pain
7.Bill Chambers – 1952
8.Tyler Childers – Country Squire
9.Chris Knight – Almost Daylight
10.Greg Jacobs – Encore
René Megens (OOR/De Gelderlander)
1.Strand Of Oaks – Eraserland
2.Frankie Lee – Stillwater
3.Noah Gundersen – Lover
4.Damien Jurado – In The Shape Of A Storm
5.Andrew Combs – Ideal Man
6.The Delines – The Imperial
7.Peter Bruntnell – King Of Madrid
8.Wilco – Ode To Joy
9.Felice Brothers – Undress
10.Will Johnson – Wire Mountain
Ton Ensing
1.David Quinn – Wanderin' Fool
2.Ian Noe – Behind The Country
3.Ags Connolly – Wrong Again
4.Quaker City Night Hawks – QCNH
5.Nev Cottee – Riverís Edge
6.Black Suit Devil – A Matter of Time
7.Credit Electric – Credit Electric
8.Johnathan Rice – The Long Game
9.Alexa Rosa – Medicine for Living
10.The Valley Authority – The Valley Authority
M-J Vlemmings
1.Frankie Lee – Stillwater
2.Micky and the Motorcars – Longtime comin'
3.The Long Ryders – Phsychedelic Country Soul
4.Son Volt – Union
5.Justin Rutledge – Passages