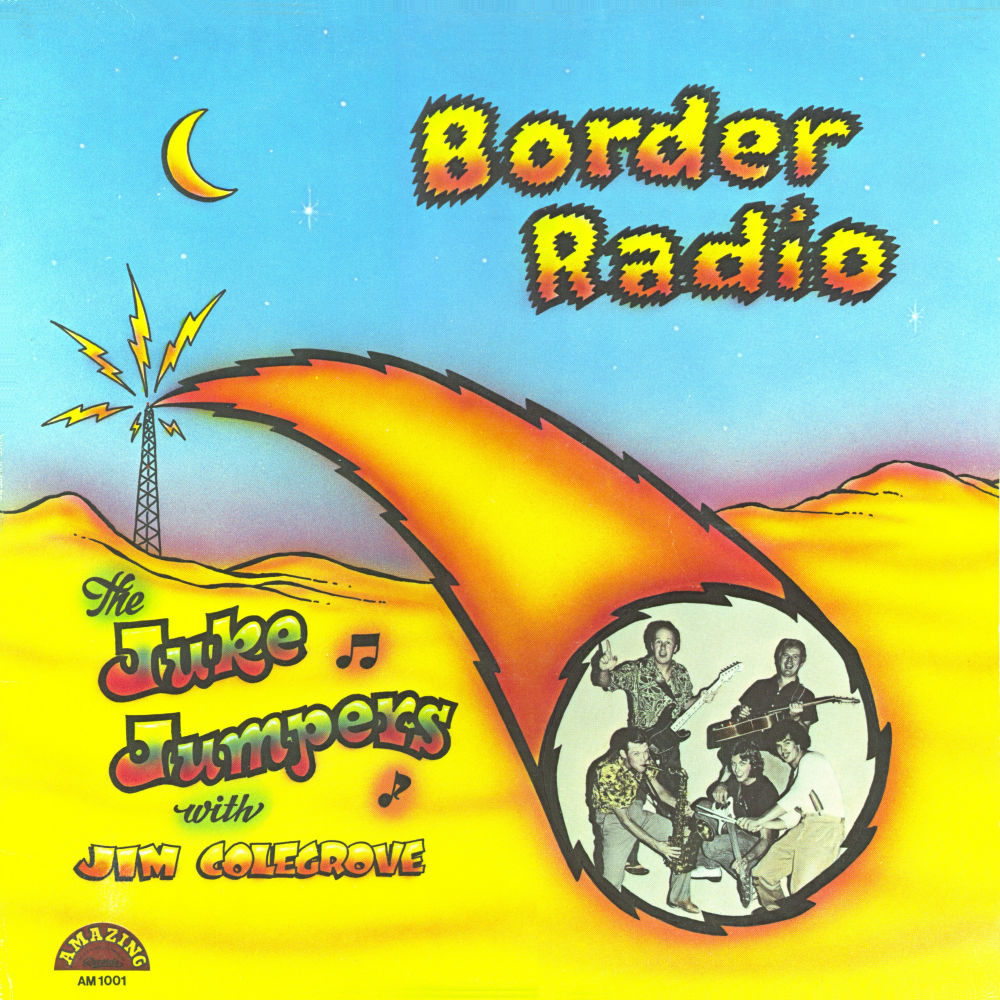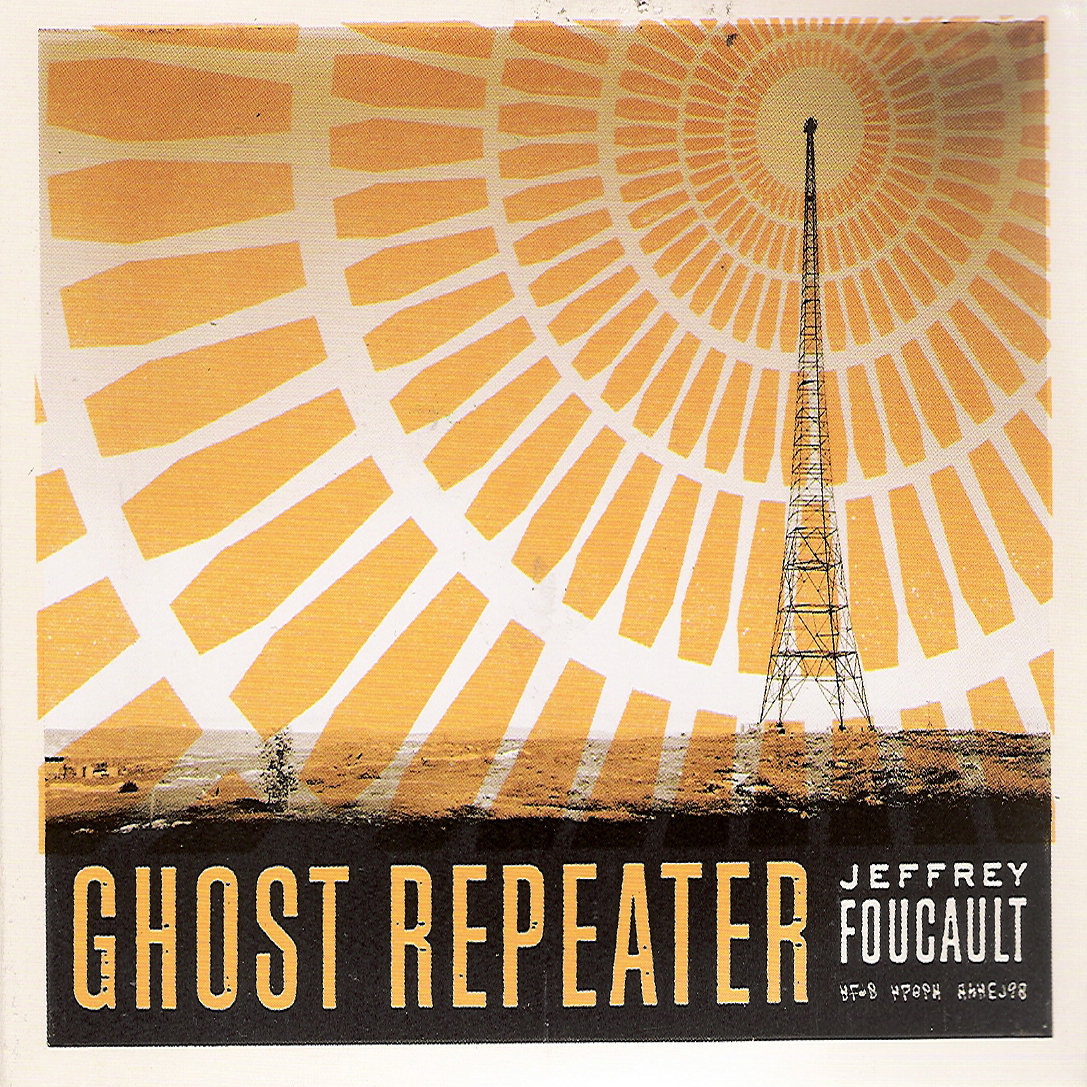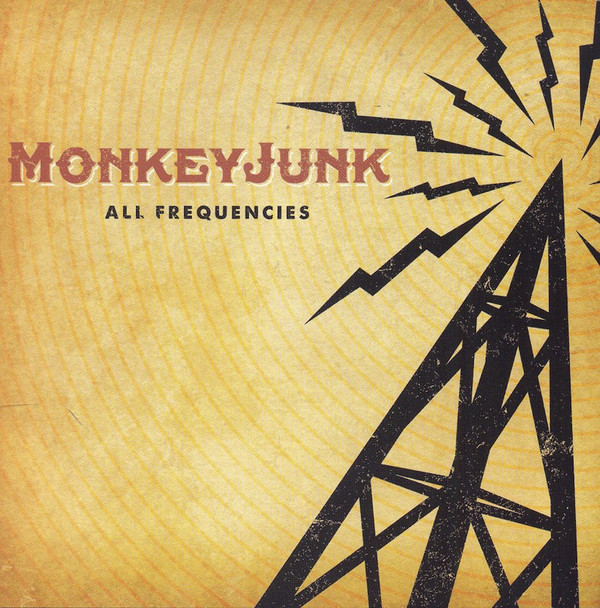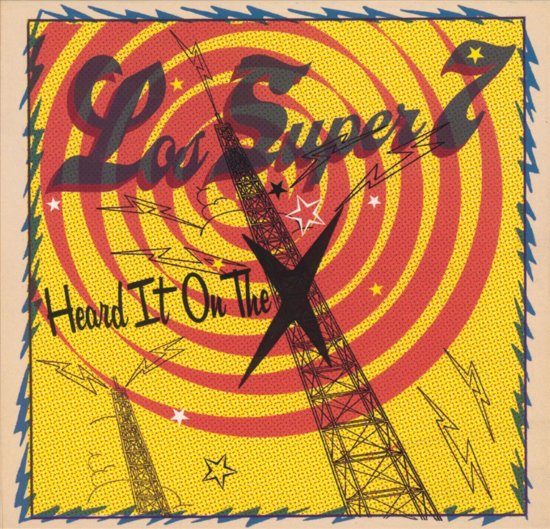 De Texaanse muziekjournalist Joe Nick Patoski haalt in de liner notes van Border Radio van The Juke Jumpers herinneringen op aan de tijd dat hij als jochie aan de knoppen van zijn Japanse transistorradio draaide om de signalen van de radiostations ten zuiden van de grens tussen Texas en Mexico te ontvangen. Als hij geluk had, hoorde hij Wolfman Jack grommend platen aankondigen die niet op de lokale radiozenders in Fort Worth te horen waren. Die draaiden alleen maar singles uit de top 40, niet het gemene spul dat de Amerikaanse outlaws van de radio aan de andere kant van de grens de ether in slingerden. 
De letters van de albumtitel Border Radio hebben een kartelende omtrek. Die stations waren namelijk alleen maar te beluisteren met een flinke dosis gekraak en ruis. Want hoeveel megawatts die stations in Mexico ook tot hun beschikking hadden, de elektrische signalen van radiofrequentie gingen nu eenmaal gepaard met statische neveneffecten. 
Al die radiostations van de piraten uit Mexico begonnen met een X: XERF, XEG en XERB om er een paar te noemen. Op Heard It On The X van de gelegenheidsformatie Los Super Seven zijn de liner notes van Gene Fowler en Bill Crawford, auteurs van het boek Border Radio – Quacks, Yodelers, Pitchmen, Psychics And Other Amazing Broadcasters Of The American Airwaves. Ze leggen uit dat radiomakers al in de jaren 30 zat waren van de strenge regelgeving in Amerika en hun toevlucht zochten tot zenders in Mexico. 
Heard It On The X is overigens een nummer van ZZ Top, hier gezongen door Ruben Ramos. Het staat op Fandango en is een lofzang op wat Billy Gibbons 'hillbilly-Jesus-country and blues' noemt. Die stations mochten van de Mexicaanse overheid veel sterker zijn dan de in de VS toegestane 50.000 watt. Sommige stations south of the border hadden wel 500.000 watt tot hun beschikking.
Hoe belangrijk die border radio was, vertelt Hank Thompson: 'The border stations were about the only ones where you could hear hillbilly and cowboy music almost all the time.' Wie aan de grens woonde, hoefde volgens June Carter Cash niet eens naar de radio te luisteren. Een stuk gespannen prikkeldraad was genoeg om de signalen op te vangen in de omgeving van Del Rio, waar de Carter Family in de jaren 30 verbleef. 
De radiostations met een X zorgden voor een muzikale kruisbestuiving van blues, country, conjunto, oftewel 'a global blast of juke joint mojo, holy-rollin' rhythm rockin' the universe'. Maar dat niet alleen, want naast al die muziek waren er ook wildemannen met vieze praatjes die potentieverhogende middeltjes verkochten, net zo goed als dominante dominees die als het zo uitkwam ook in de donkere handeltjes doken.
Fraaie plaat trouwens van Los Super Seven. Met bijdragen van Raul Malo, Freddy Fender, Rick Trevino, Delbert McClinton, Joe Ely, John Hiatt, Lyle Lovett, Clarence 'Gatemouth' Brown en de al genoemde Ruben Ramos.
Terug naar The Juke Jumpers en Joe Nick Patoski. De band rond Jim Colegrove was in de jaren 80 de huisband in de New Bluebird Nite Club in Fort Worth, waar Patoski graag kwam om het soort muziek te horen waar Wolfman Jack hem mee in aanraking had gebracht. In een tijd dat BB King zijn heil zocht in disco, was blues, jump, jazz, rockabilly, soul en good old rock-'n-roll echt niet op elke straathoek te horen.
Het verhaal achter Ghost Repeater van Jeffrey Foucault is geen lofzang op de radio. De singer-songwriter beschrijft op het door Bo Ramsey geproduceerde album de leegheid van de Amerikaanse samenleving. Een Ghost Repeater is een radiostation dat alsmaar dezelfde playlist volgt. En volgens Foucault staan ze overal in Amerika. Hij gruwt van die gelijkheid en noemt het op zijn website een epidemie. Het is de Amerikaanse consumptiemaatschappij ten voeten uit.
Wat de diepere betekenis is achter All Frequencies van de Canadese rootsband Monkeyjunk blijft onduidelijk. Maakt niet uit, de hoes maakt gewoon het kwartet van deze aflevering van albumcovers compleet.
Juke Jumpers – Border Radio (1980)
Jeffrey Foucault – Ghost Repeater (2006)
Monkeyjunk – All Frequencies (2013)
Los Super Seven – Heard It On The X (2005)