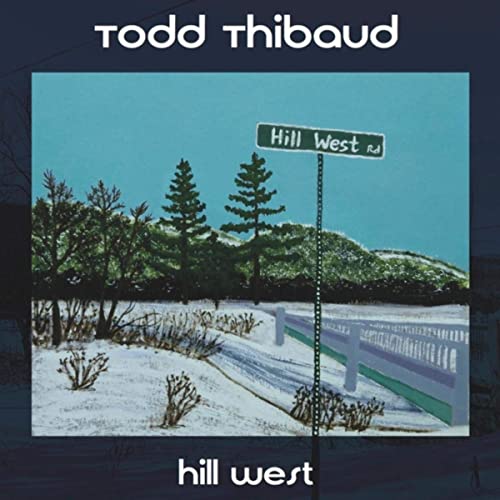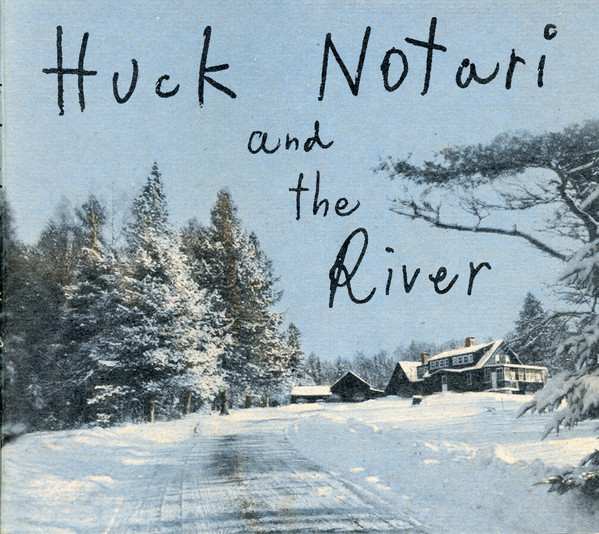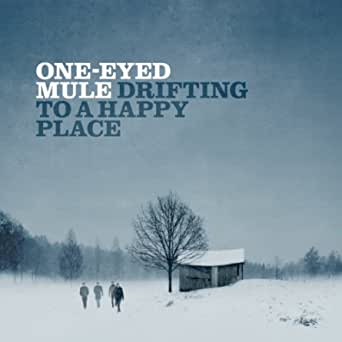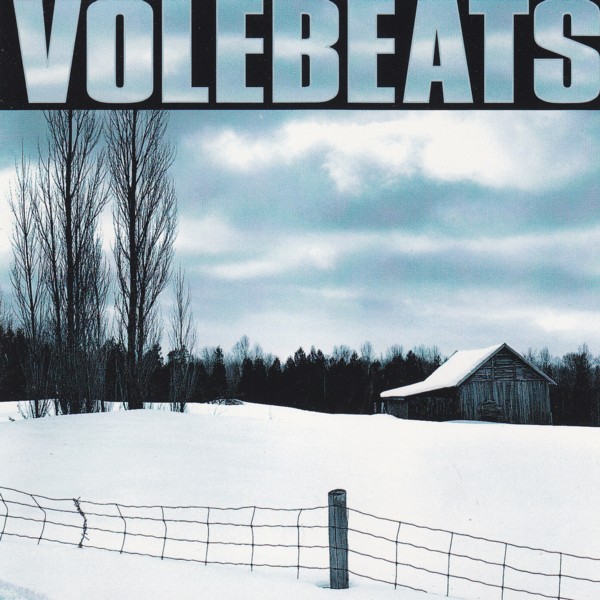 De wortels van de altcountry liggen begraven onder een dik pak sneeuw. Nogal wat bands uit de beginjaren, de term raakte in de jaren 90 in zwang, kwamen uit het noordoosten van de Verenigde Staten. Zoals The Jayhawks. De hoes van Hollywood Town Hall toonde de bandleden op een bank in een besneeuwd landschap. Altcountry was rootsmuziek die nu eens niet vooral uit het westen of zuiden van de Verenigde Staten kwam.
Todd Thibaud noemde zijn album uit 2019 Hill West. Maar nee, we gaan niet onmiddellijk alsnog naar het westen van de VS. Die heuvel is gelegen ergens onder Northern Skies, de titel van een eerder album uit 2005. Hij nam Hill West op in Vermont en Massachusetts in de eerste drie maanden van het jaar. Dan kan het daar koud zijn. Weersomstandigheden om je te warmen aan degelijke liedjes die tot hun recht komen in koffiehuizen.
Huck Notari And The River brengt rustieke countryfolk die puur is als de White Mountains in de Amerikaanse staat New Hampshire waar Notari opgroeide. Een helder geluid met dennengeur. Knisperend als verse sneeuw onder de schoenen. Het kartonnen klaphoesje is van stevig karton en een streepjescode ontbreekt. Kleinschalig en ambachtelijk, dat past helemaal bij dit werkstuk. 'I hope this old road will never get paved / I hope that old dirt road always brings me back', klinkt het op Old Dirt Road. Op Turbulence duwt de beat iets harder door, want zonder beweging word je koud. Ronduit behaaglijk wordt het op In The Candlelight: 'Put your favorite record on / Can I lay down next to you / That's my favorite record too.'
Aan de titelsong Drifting To A Happy Place wordt tussen haakjes toegevoegd (The Perfect Summersong). Maar er is ook een liedje met de titel Wintersong. Dat past toch beter bij deze hoes. Met dit album blijven we dan ook in het noorden. In Denemarken om precies te zijn, want daar komt de band One-Eyed Mule vandaan. Voor de opnamen reisde de band nog verder naar het noorden, naar een huisje in Zweden. Een zingende zaag klinkt op September Sigh. De folk van dit gezelschap heeft op Wintersong een licht psychedelische sfeer, terwijl het ook ondertonen van klassieke kamermuziek heeft. Everything I Do Is Wrong klinkt als Velvet Underground met een trekzak, ook al is het in werkelijkheid een pomporgel. Er valt ook een mondharp te horen op het album.
The Volebeats komen uit Detroit. De albumtitel Up North past helemaal in dit overzichtje van sneeuwlandschappen onder koude luchten. Qua stijl komt de band het dichtst in de buurt van The Jayhawks. Want inspiratie zochten deze mannen bij zowel Byrds als Beatles. Sprankelende pop met rinkelende gitaren dus. Pop? Nou en of, de band nam namelijk ook Knowing Me, Knowing You van Abba op voor een single. Met het rootsgehalte van Up North zit het wel goed. Het werd destijds door een criticus omschreven als 'cosmic backwoods bebop', maar de band zelf hield het op 'middle western'.
Een vooraanstaande rol speelde de band niet in de altcountry van begin jaren 90. Daarvoor weken ze zelfs voor alternatieve country iets teveel af van de norm. Behalve Abba coverden ze met evenveel gemak Slayer en Funkadelic. In de band zat Matthew Smith die dubbelde in de powerpopformatie Outrageous Cherry. Bob McCreedy was de belangrijkste songschrijver van de band. Hij maakte later als Robert McCreedy de soloplaten Streamline en It Might Kill You.
Todd Thibaud – Hill West (2019)
Huck Notari And The River – Huck Notari And The River (2013)
One-Eyed Mule – Drifting To A Happy Place (2010)
Volebeats – Up North (1994)