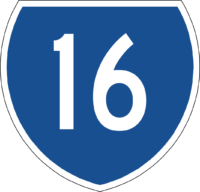 Dit jaar werd de lijst der lijsten samengesteld door maar liefst 133 inzenders, weer meer dan vorig jaar! Tezamen kozen jullie een overduidelijke winnaar, die meer bijna driemaal het aantal punten van de nummer 2 verzamelde. Het zilver was ook nog duidelijk, maar de verschillen daarachter waren klein. Sommige albums scheelden zelfs maar 1 punt.
Dit jaar komen ook tot een bijzondere toplijst omdat we, dankzij Chris Stapleton, deze keer 16 albums in onze lijst opnemen. Dat heeft te maken met het feit dat een behoorlijk aantal inzenders "From A Room, Vol 1 èn 2" als één album inzond en anderen slechts één van de twee Stapleton-albums in hun lijst opnamen. We hebben de dubbelinzenders zowel bij Vol. 1 als bij Vol. 2 geteld. Daardoor werd de nummer 15 uit de lijst geduwd, maar dat leek ons niet rechtvaardig. Vandaar!
Bijzonder is ook dat Margo Price voor het tweede opeenvolgende jaar de lijst haalt.
De Altcountry.nl top-16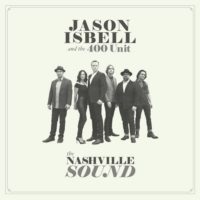 1. Jason Isbell and the 400 Unit – The Nashville Sound, 883 ptn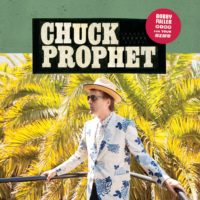 2. Chuck Prophet – Bobby Fuller Died For Your Sins, 312 ptn
3. Chris Stapleton – From A Room, vol. 2, 278 ptn
4. John Moreland – Big Bad Luv, 267 ptn
5. Chris Stapleton – From A Room, vol. 1, 263 ptn
6. Rodney Crowell – Close Ties, 261 ptn
7. Margo Price – All American Made, 237 ptn
8. Courtney Marie Andrews – Honest Life, 234 ptn
9. Sam Baker – Land of Doubt, 220 ptn
10. Cordovas – Cordovas, 219 ptn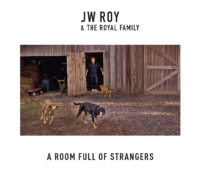 11. JW Roy & the Royal Family – A Room Full of Strangers, 218 ptn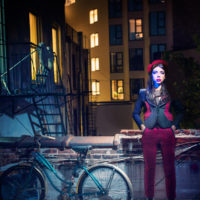 12. Hurray For The Riff Raff – The Navigator, 192 ptn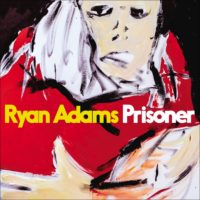 13. Ryan Adams – Prisoner, 188 ptn
14. Slaid Cleaves – Ghost On A Car Radio, 185 ptn
15. Gregg Allman – Southern Blood, 181 ptn
16. Tyler Childers – Purgatory, 180 ptn
Nèt niet deze top gehaald: Andrew Combs – Canyons Of Your Mind (179 ptn) en Gold Star – Big Blue (175 ptn).
Hieronder alle 133 individuele lijsten, op volgorde van binnenkomst.
William van Voorbergen
1.John Moreland-Big Bad Luv
2.Joana Serrat-Dripping Springs
3.Tyler Childers-Purgatory
4.Jason Isbell & the 400 Unit-The Nashville Sound
5.Phoebe Bridgers-Strangers in the Alps
6.Jade Jackson-Gilded
7.Julien Baker-Turn Out the Lights
8.Chris Stapleton-From A Room Vol. 2
9.Colter Wall-Colter Wall
10.Sam Outlaw-Tenderheart
Jean Grooten
1.Ad Vanderveen-Worlds Within
2.Chuck Prophet-Bobby Fuller Died for Your Sins
3.Tift Merritt-Stitch of the World
4.The Americans-I'll Be Yours
5.Curse of Lono-Severed
6.Will Hoge-Anchor
7.Trond Svendsen & Tuxedo-Palomino Hotel
8.Stu Larsen-Resolute
9.Quiet Hollers-Amen Breaks
10.Jim Keaveny-Put it Together
Marleen Huis in 't Veld
1.John Moreland-Big Bad Luv
2.Hurray for the Riff Raff-The Navigator
3.Curse of Lono-Severed
4.Torgeir Waldemar-No offending borders
5.Andrew Combs-Canyons of my mind
Lodewijk den Breejen
1.David Rawlings-Poor David's Almanack
2.Jason Isbell & the 400 unit-The nashville sound
3.Mojo Monkeys-Swerve on
4.Levi Cuss-Just below radio
5.Hayward Williams-Pretenders
6.Carter Sampson-Queen of Oklahomo and other songs
7.Miranda Lee Richards-Existential beast
8.Chastity brown-Silhouette of sirens
9.Lucinda Williams-This sweet old world
10.Joe Henry-Thrum
John
1.Hannah Aldridge-Gold rush
2.Emiyl Duff-Maybe in the morning
3.Jason Isbell-Nashhville sound
4.Shawn Williams-Shadow
5.Drivin n cryin-Mystery road (2017)
6.Lilly Hiatt-Trinity lane
Ronnie de Champs
1.Jade Jackson-Gilded
2.Hannah Aldridge-Gold Rush
3.the Mastersons-Transient Lullaby
4.Baptiste W Hamon-L'insouciance
5.Margo Price-All American Made
6.Anna Tivel-Small Believer
7.Hurray for the Riff Raff-Navigator
8.Angeleena Presley-Wrangled
9.Jason Isbell & the 400 unit-Nashville Sound
10.Lillie Mae-Forever and Then Some
René van der Velden
1.Courtney Marie Andrews-Honest Life
2.JD McPherson-Undivided Heart and Soul
3.Jason Isbell-The Nashville Sound
4.Ray Davies-Americana
5.Hurray for the Riff Raff-The Navigator
6.Garland Jeffreys-14 Steps to Harlem
7.Rodney Crowell-Close Ties
8.Aimee Mann-Mental Illness
9.Andrew Combs-Dirty Rain
10.Chuck Prophet-Bobby Fuller died for your Sins
Marja Wezenberg
1.Courtney Marie Andrews-Honest Life
2.Jason Isbell and the 400 Unit-The Nashville Sound
3.Chuck Prophet-Bobby Fuller died for your sins
4.Garland Jeffreys-14 steps to Harlem
5.Ray Davies-Americana
6.JD McPherson-Undivided Heart & Soul
7.Oh Susanna-A Girl in Teen City
8.Little Steven-Soulfire
9.John Murry-A short history of Decay
10.Slaid Cleaves-Ghost on the Car Radio
Frank van Rijsingen
1.Jason Eady-Jason Eady
2.Jason Isbell and the 400 Unit-The Nashville Sound
3.Gill Landry-Love Rides a Dark Horse
4.Colter Wall-Colter Wall
5.JD McPherson-Undivided Heart & Soul
6.Lydia Loveless-Boy Crazy and Single(s)
7.Slaid Cleaves-Ghost on the Car Radio
8.John Baumann-Proving Grounds
9.Justin Townes Earle-Kids in the Street
10.John Moreland-Big Bad Luv
Bertjan Soetevent
1.Shelby Lynne & Allison Moorer-Not Dark Yet
2.Chis Stapleton-From A Room: Volume 1
3.Brigitte Demeyer & Will Kimbrough-Mockingbird Soul
4.Nikki Lane-Highway Queen
5.Jade Jackson-Gilded
6.North Mississippi Allstars-Prayer for Peace
7.Tedeschi Trucks Band-Live from the Fox Oakland
8.Whitney Rose-Rule 62
9.Lindi Ortega-Till the Goin Gets Gone
10.JW Roy & The Royal Family-A Room Full of Strangers
Karst Jaarsma
1.Lukas Nelson & Promise of the Real-Lukas Nelson & Promise of the Real
2.Margo Price-All American Made
3.John Moreland-Big Bad Luv
4.Lucinda Williams-This Sweet Old World
5.Van Morrison-Roll With The Punches
6.Hurray For The Riff Raff-The Navigator
7.Lee Ann Womack-The Lonely, The Lonesome & The Gone
8.Chris Stapleton-Songs From A Room, Vol. 1
9.Jason Isbell & The 400 Unit-The Nashville Sound
10.Dan Auerbach-Waiting On A Song
André Joosten
1.Jason Isbell & the 400 Unit-The Nashville Sound
2.JW Roy & The Royal Family-A Room Full of Strangers
3.Phoebe Bridgers-Stranger in the Alps
4.Willie Nelson-God's Problem Child
5.Rodney Crowell-Close Ties
6.Seth Lakeman-Ballads of the Broken Few Deluxe
7.Andrew Combs-Canyons of My Mind
8.Peter Gallway-Feels Like Religion
9.The War on Drugs-A Deeper Understanding
10.Will Hoge-Anchors
Jef Van Eynde
1.Melanie De Biasio-Lilies
2.St Vincent-Masseduction
3.The Waterboys-Out of all this blue
4.Nits-Angst
5.Susanne Sundfor-Music for people in trouble
6.War on drugs-A deeper understanding
7.The national-Sleep well beast
8.Eriksson Delcroix-Magic marker love
9.Bruce Cockburn-Bone on bone
10.Aimee Mann-Mental illness
Roger
1.Jason Isbell & the 400 Unit-The Nashville Sound
2.Gill Landry-Love Rides A Dark Horse
3.Neil Young-Hitchhiker
4.Colter Wall-Colter Wall
5.Chris Stapleton-From A Room, Volume 1
6.Chris Stapleton-From A Room, Volume 2
7.John Moreland-Big Bad Luv
8.Gregg Allman-Southern Blood
9.Willie Nelson-God's Problem Child
10.Justin Townes Earle-Kids In The Street
Ben Vaske
1.Andrew Combs-Canyons Of My Mind
2.Chris Stapleton-From A Rom: Vol. 1
3.John Moreland-Big Bad Luv
4.Tuxedo & Trond Svendsen -Palomini Motel
5.Chris Blevins-Better Than Alone
6.Neil Finn-Out Of Silence
7.Lee Ann Womack-The Lonely, The Lonesome & The Gone
8.The Waterboys-Out Of All This Blue
9.Matt Patershuk-Same As I Ever Have Been
10.Het Zesde Metaal-Calais
Peter Snellen
1.Blitzen Trapper -Wild And Reckless
2.Jason Isbell & the 400 Unit -The Nashville Sound
3.Lukas Nelson & Promise Of The Real -Lukas Nelson & Promise Of The Real
4.Will Hoge -Anchors
5.David Rawlings -Poor David's Almanack
6.John Mellencamp -Sad Clowns & Hillbillies
7.Venice-Into The Morning Blue
8.The Band Of Heathens -Duende
9.Zac Brown Band -Welcome Home
10.Old 97s -Graveyard Whistling
Michael Park
1.Joseph Huber-The Suffering Stage
2.Spencer Burton-Songs Of
3.Romantica-Shadowlands
4.The Winterlings-American Son
5.Braden Gates-Much Rather Be Sleeping
Marcel Burgstad
1.Marty Stuart-Way Out West
2.The Country Side of Harmonica Sam-A Drink After Midnight
3.Jason Isbell & The 400 Unit-The Nashville Sound
4.Jerry Douglas Band-What If
5.Rodney Crowell-Close Ties
6.Rhiannon Giddens-Freedom Highway
7.Margo Price-All American Made
8.David Rawlings-Poor David's Almanack
9.Nikki Lane-Highway Queen
10.Thomas Wynn & The Believers-Wade Waist Deep
Ted Bouwmeester
1.Jeffrey Martin-One Go Around
2.Chris Canterbury-Refinery Town
3.The Steel Woods-Straw in the Wind
4.Michael O'Neal-Stars
5.Will Hoge-Anchors
6.Todd Adelman & The Country Mile -Time Will Tell
7.Slaid Cleaves-Ghost on the Car Radio
8.Jason Eady-Jason Eady
9.Pete Mancini-Foothill Freeway
10.The David Motel-Better Days Companion
Kees Schepel
1.Leif Vollebekk-Twin Solitude
2.Courtney Maria Andrews-Honest Life
3.John Moreland-Big Bad Luv
4.Hurray for the Riff Raff-The Navigator
5.Eilen Jewell-Down Hearted Blues
6.Hiss Golden Messenger-Hallelujah Anyhow
7.Phoebe Bridgers-Stranger in the Alps
8.Shelby Lynne & Allison Moorer-Not Dark Yet
9.Jason Isbell & the 400 Unit-The Nashville Sound
10.Turnpike Troubadours-A Long Way From Your Heart
Ewoud Kraaij
1.David Crosby-Skytrails
2.Becca Stevens-Regina
3.Kenny White-Long List of Priors
4.Willy Nelson-God's Problem Child
5.Greg Allman-Southern Blood
6.Jim Byrnes-Long Hot Summer Days
7.Chris Hillman-Bidin' My Time
8.Iron & Wine-Beast Epic
9.Eileen Jewel-Down Hearted Blued
10.Jason Isbell-The Nashville Sound
Wim Coumans
1.Van Morrison-Roll with the punches
2.Tom Russell-Folk hotel
3.Eilen Jewell-Down hearted blues
4.Slaid Cleaves-Ghost on the car radio
5.Lucinda Williams-This sweet old world
6.Amanda Anne Platt & The Honeycutters-Amanda Anne Platt & The Honeycutters
7.Mike Younger-Little folks like you and me
8.Brigitte Demeyer-Mockingbird soul
9.Tom Russell-Play one more – The songs of Ian and Sylvia
10.Walt Wilkins-Streetlight
Roel Sanders
1.Gregg Allman-Southern blood
2.Cordovas-Cordovas
3.Chris Hillman-Bidin'my time
4.Chuck Prophet-Bobby Fuller died for your sins
5.Jason Isbell -the Nashville sound
6.Son Volt-Notes of blue
7.The Wyntown Marshals-After all these years
8.Lucinda Williams-This sweet old world
9.Slaid Cleaves-Ghost on the car radio
10.Rodney Decroo-Old tenement man
Patrick van Sante (Sugar Mountain ambassadeur)
1.Daniel Romano-Modern Pressure
2.Chuck Prophet -Bobby Fuller Died For Your Sins
3.Ron Sexsmith -The Last Rider
4.Sam Outlaw -Tenderheart
5.Mark Eitzel -Hey Mr Ferryman
6.Daniel Lohues -Moi
7.Colter Wall -Colter Wall
8.John Murry -A Short History Of Decay
9.Hurray For The Riff Raff -The Navigator
10.Eilen Jewell -Down Hearted Blues
Theo Baatsen
1.Courtney Marie Andrews-Honest Life
2.Jeffrey Martin-One Go Around
3.Rose Cousins-Natural Conclusion
4.Lucinda Williams-This Sweet Old World
5.Sam Baker-Land of Doubt
6.Amanda Anne Platt & The Honeycutters-Amanda Anne Platt & The Honeycutters
7.Natalie Hemby-Puxico
8.Amilia K Spicer-Wow and Flutter
9.Tift Merritt-Stitch of the World
10.Hat Check Girl-Two Sides to Every Story
Gert Schipper
1.Colter Wall-Colter Wall
2.Dori Freeman-Letters Never Read
3.Sweetback Sisters-King Of Killing Time
4.Secret Sisters-You Don't Own Me Anymore
5.Kashena Simpson-Wild Heart
6.Yarn-This Is The Year
7.Matt Patershuk-Same As I Ever Have Been
8.Allison Moorer & Shelby Lynne-Not Dark Yet
9.Tyler Childers-Purgatory
10.Daniel Meade-Shooting Stars And Tiny Tears
Jeroen van Wijngaarden
1.Rodney Crowell-Close Ties
2.Slaid Cleaves-Ghost on the Car Radio
3.Chris Stapleton-From A Room: Volume 2
4.Anna Tivel-Small Believer
5.Sam Baker-Land of Doubt
6.John Moreland-Big Bad Luv
7.Margo Price-All American Made
8.Jason Isbell and the 400 Unit -The Nashville Sound
9.Charlie Parr-Dog
10.Amber Cross-Savage on the Downhill
Benny Mulder
1.Martin Harley & Daniel Kimbro-Static In The Wires
2.Tyler Childers-Purgatory
3.Jake Xerxes Fussell-What In The Natural World
4.Kasey Chambers-Dragonfly
5.Rhiannon Giddens-Freedom Highway
6.Jessi Colter-The Psalms
7.Amelia K Spicer-Wow And Flutter
8.John Mellencamp-Sad Clowns & Hillbillies
9.Dori Freeman-Letters Never Read
10.Mitch Woods-Friends Along The Way
Michel Keurentjes
1.Christian Kjellvander-Asbestos Ricochet
2.Will Johnson-Hatteras Night, A Good Luck Charm
3.Christian Kjellvander-Solo (Live)
4.Jason Isbell & the 400 Unit-The Nashville Sound
5.Torgeir Waldemar-No Offending Borders
6.David Ramirez-We're Not Going Anywhere
7.Mercy John-This Ain't New York
8.Micah P Hinson-presents The Holy Strangers
9.John Statz-The Fire Sermon
10.Son Of The Velvet Rat-Dorado
Peter Euwijk
1.Sam Baker -Land of Doubt
2.Daniel Lohues -Moi
3.Lieven Tavernier -Live in Gent
4.Lucinda Williams -This Sweet Old World
5.JW Roy -A Room Full of Strangers
6.Tom Russell -Folk Hotel
7.Steve Earle -So You Wannabe An Outlaw
8.Justin Townes Earle -Kids In The Street
9.John Moreland -Big Bad Luv
10.Ray Wylie Hubbard -Tell the Devil I'm Gettin As Fast As I Can
Martijn Jongejans
1.Jade Jackson-Gilded
2.Chuck Prophet-Bobby Fuller dies for your sins
3.Hurray for the Riff Raff-The Navigator
4.Margo Price-All American made
5.Ray Wylie Hubbard-Tell the devil I'm getting there as fast as I can
6.Rhiannon Giddens-Freedom Highway
7.Rodney Crowell-Close ties
8.Glen Campbell-Adios
9.Nikki Lane-Highway queen
10.Angaleena Presley-Wrangled
Michael Struis
1.Sufjan Stevens-The Greatest Gift
2.Quiet Hollers-Amen Breaks
3.Glen Campbell-Adios
4.Sean Rowe-New Lore
5.MOSS-Strike
6.Robert Plant-Carry Fire
7.Margo Price-All American Made
8.Chuck Prophet-Bobby Fuller died for your sins
9.FINK-Resurgam
10.Spoon-Hot Thoughts

Willem
1.Andrew Combs-Canyons Of My Mind
2.Christian Lopez-Red Arrow
3.Matt Pryor-Memento Mori
4.DaniÎl Lohues-Moi
5.Aztec Two-Step-Naked
6.Deb Talan-Lucky Girl
7.Venice-Into The Morning Blue
8.Oren Lavie-Bedroom Crimes
9.Rusty Young-Waitin' Fot The Sun
10.Chris Hillman-Bidin' My Time
Henk Kiel
1.Ralph de Jongh-Breath of Live
2.Margo Price-All American Made
3.Rodney Crowell-Close Ties
4.Jon Latham-Lifers
5.Colter Wall-Colter Wall
6.JW Roy & The Royal Family-A Room Full Of Strangers
7.Scott H. Biram-The Bad Testament
8.Alison krauss-Windy City
9.Ian Felice-In The Kingdom Of Dreams
10.Charlie Parr-Dog
Maius
1.Nikki Lane-Highway queen
2.Colter Wall-Colter wall
3.Hurray for the riff raff-The navigator
4.Josh Ritter-Gathering
5.Eilen Jewell-Down hearted blues
6.Willie Watson-Folk singer vol.2
7.Lucinda Williams-This sweet old world
8.Scott Miller-Ladies auxilliary
9.the Secret Sisters-You don't own me anymore
10.Rich Minus-This son is a stranger to you
Gust Van de Wouwer
1.Chris Stapleton-From A Room: Volume 1 + 2
2.JD Mc Pherson-Undivided Heart & Soul
3.Chuck Prophet-Bobby Fuller Died For Your Sins
4.Eilen Jewell-Down Hearted Blues
5.Jim Lauderdale-London Southern
6.Kevin Morby-City Music
7.Mavis Staples-If All I Was Was Black
8.Lucinda Williams-This Sweet Old World
9.Steve Earle-So You Wanna Be An Outlaw
10.Rodney Crowell-Close Ties
Lucien
1.Rhiannon Giddens-Freedom Highway
2.Jason Isbell & The 400 Unit-The Nashville Sound
3.David Rawlins-Poor David's Almanac
4.Nikki Lane-Highway Queen
5.Eilen Jewell-Down Hearted Blues
6.Chris Stapleton-From a Room volume 1
7.Father John Misty-Pure Comedy
8.Pietta Brown-Postcards
9.John Mellencamp feat. Calene Carter-Sad Clowns and Hillbillies
10.Larry Campbell & Teressa Williams-Contraband Love
René Smeets
1.Jason Isbell & the 400 Unit-The Nashville Sound
2.Quiet Hollers-Amen Breaks
3.Robyn Ludwick-This Tall To Ride
4.Lucinda Williams-This sweet old world
5.Chris Stapleton-From a Room, Volume 2
6.Colter Wall -Colter Wall
7.Cordovas-Cordovas
8.Turnpike Troubadours-A long way from your heart
9.Ags Connolly -Nothin' Unexpected
10.Hurray for the RiffRaff-The Navigator
Hans Joustra
1.Slaid Cleaves-Ghost on the Car Radio
2.Jason Isbell & the 400 Unit-Nashville Sound
3.Eliot Bronson-James
4.David Rawlings-Poor David's Almanack
5.Roseline-Blood
6.Rodney Decroo-Old Tenement Man
7.Tyler Childers-Purgatory
8.Gospelbeach-Another Summer Of Love
9.Deep Dark Woods-Yarrow
10.David Luning-Restless
John Berends
1.Gold Star -Big blue
2.Colter Wall-Colter Wall
3.Michael Chapman-50
4.Andrew Combs-Canyons of my mind
5.Sam Outlaw-Tenderheart
6.John Moreland-Big bad luv
Johan Postma
1.Margo Price-All American Made
2.Chris Stapleton-Music from a room: volume 2
3.JW Roy-A room full of strangers
4.Rodney Crowell-Close Ties
5.Tift Meritt-Stift of the World
John Binken
1.Ags Connolly-Nothin' unexpected
2.Tom Russell-Folk hotel
3.Hardened and tempered -The trailer sessions
4.Clay Parker-Queen city blues
5.Timm Grimm and the family band-A stranger in this time
6.The Watchman-Dorset moon
7.H.T. Roberts-Stalemate days
8.Jeffrey Martin-One go around
9.Nathan Bell-Love>fear (48 hours in traitorland)
10.Rod Picott-Out past the wires
Vincent de Waal
1.Jason Isbell & the 400 Unit-The Nashville Sound
2.Chris Hillman-Bidin' my Time
3.Ray Davies-Americana
4.Ryan Adams-Prisoner
5.Wilco-Being There (Deluxe Edition)
6.Rodney Crowell-Close Ties
7.Mavis Staples-If All I Was Was Black
8.Rhiannon Giddens-Freedom Highway
9.Gregg Allman-Southern Blood (Deluxe Edition)
10.JW Roy-A Room Full Of Strangers
JR
1.Chris Stapleton-From A Room, Vol I & Vol II
2.Margo Price-Heart of America
3.Jason Isbell-The Nashville Sound
4.Rodney Crowell-Close Ties
5.Andrew Combs-Canyons of my mind
6.Miranda Lambert-The weight of these things
7.John Moreland-Big bad luv
8.Travis Meadows-First Cigarette
9.CAM-Diane
10.Ashley McBride-A little dive bar in Dhalonega
Hans Jeekel
1.Gill Landry-Love Rides a Dark Horse
2.Cale Tyson-Careless Soul
3.Amanda Anne Platt & The Honeycutters-Amanda Anne Platt & The Honeycutters
4.Jim Keaveny-Put it Together
5.John Latham-Lifers
6.Kashena Sampson-Wild Heart
7.Son of the Velvet Rat-Dorado
8.JW Roy-A room full of strangers
9.Will Hoge-Anchors
10.Gold Star-Big Blue
Henk Verrijth
1.Joseph Huber-The Suffering Stage
2.The War on Drugs-A Deeper Understanding
3.Angus & Julia Stone-Snow
4.His Golden Messenger-Hallelujah Anyhow
5.John Moreland-Big Bad Luv
6.The Wynntown Marshals-After All These Years
7.Matt Hannah-Dreamland
8.Frog Holler-Souvenir
9.Carter Sampson-Queen of Oklahoma
10.Ryan Adams-Prisoner
Joop Welter
1.Colter Wall-Colter Wall
2.John Moreland-Big Bad Luv
3.Lucinda Williams-This Sweet Old World
4.Chris Stapleton-Volume 1 & Volume 2
5.Ryan Adams-Prisoner
6.Sam Outlaw-Tenderheart
7.Tift Merritt-Stitch of the World
8.Rodney Crowell-Close Ties
9.Courtney Marie Andrews-Honest Life
10.Jason Isbell & the 400 unit-The Nashville Sound
Peter Janssens
1.Gregg Allman-Southern Blood
2.Courtney Marie Andrews-Honest Life
3.The National-Sleep Well Beast
4.Joe Henry-Thrum
5.Trond Svendsen & Tuxedo -Palomino Hotel
6.Ray Davies-Americana
7.Melanie De Biasio-Lilies
8.Jason Isbell & The 400 Unit-Nashville Sound
9.Will Johnson -Hatteras Night, A Good Luck Charm
10.Peter Perrett-How The West Was Won
Ed Ribbink
1.Jason Isbell & the 400 Unit-The Nashville Sound
2.Valerie June-The Order of Time
3.Neil Young-Hitchhiker
4.Old Crow Medicien Show-50 years of Blonde on Blonde
5.Sharon Jones and the Dap-Kings-Sul of a woman
6.Mavis Staples-If all I was was black
7.Margo Price-All American made
8.Nathan Bell-Love > Fear (48 hours in Traitorland)
9.Nora Jane Struthers-Champion
10.Randy Newman-Dark Matter
Ralph
1.Hurray For The Riff Raff-The Navigator
2.Jason Isbell & The 400 Unit-The Nashville Sound
3.Jade Jackson-Gilded
4.Tift Merritt-Stitch Of The World
5.JW Roy & The Royal Family-A Room Full Of Strangers
6.Tyler Childers-Purgatory
7.Angeleena Presley-Wrangled
8.Susto-And I'm Fine Today
9.David Ramirez-We're Not Going Anywhere
10.Turnpike Troubadours-A Long Way From Your Heart
Thomas Kaldijk (Blueprint)
1.Rod Picott-Ouy Past The Wires
2.Shinyribs-I Got Your Medicine
3.JD McPherson-Undivided Heart & Soul
4.Steve Earle-So You Wannabe An Outlaw
5.Slaid Cleaves-Ghost On The Car Radio
6.Justin Townes Earle-Kids In The Street
7.JW Roy & The Royal Family-A Room Full Of Strangers
8.Shelby Lynne & Allison Moorer-Not Dark Yet
9.Cale Tyson-Careless Soul
10.Colter Wall-Self-Titled
Ab Groenewolt
1.J.W. Roy & The Royal Family-A Room Full of Strangers
2.Gregg Allman-Southern Blood
3.Ryan Adams-Prisoner
4.Milligan Vaughan Project-MVP
5.Marc Broussard-Easy to love
6.Chris Stapleton-From A Room Volume 2
7.Tom Chaplin -Twelve Tales of Christmas
8.Jason Isbell-The Nashville Sound
9.Slaid Cleaves-Ghost on the Car Radio
10.John Mellencamp-Sad Clown and Hillbillies
John Lukje
1.The Americans-I'll Be Yours
2.Cordovas-Cordovas
3.Chuck Prophet-Bobby Fuller Died For Your Sins
4.The Secret Sisters-You Don't Own Me Anymore
5.Jason Isbell & the 400 Unit-The Nashville Sound
6.Shannon McNally-Black Irish
7.Hiss Golden Messenger-Hallelujah Anyhow
8.Boris McCutheon -I'm Here, Let Me In
9.Chris Hillman-Bidin My Time
10.Tip Jar-Gemstone Road
Theo Geenen
1.Nikole Potulsky-You Want To Know About Me
2.Jade Jackson-Gilded
3.Ed Dupas-Tennessee Night
4.The American West-The Soot Will Bring Us Back Again
5.Mercy John-This Ain't New York
6.Shane Nicholson-Love And Blood
7.Rusty Young-Waitin' For The Sun
8.Angelica Rockne-Queen Of San Antonio
9.Gretta Ziller-Queen Of Boomtown
10.Real Ponchos-To The Dusty World
Jaap ter Keurs
1.Wesley Stace, John Wesley Harding-Wesley Stace, John Wesley Harding
2.Baptiste W. Hamon-L'insouciance
3.The Deslondes-Hurry home
4.J.W. Roy (The royal family)-A room full of strangers
5.Ron Sexsmith-The last Rider
6.Chris Stapleton-From a Room
7.The California Honeydrops-A River's Invitation
8.Cory Chisel-Tell Me True
9.Cordovas -Cordovas
10.Eleni Mandell-Man on Fire
Gerard Jansen
1.JW Roy & The Royal family-A room full of strangers
2.Chris Hillman-Bidin' my time
3.Chuck Prophet-Bobby Fuller died for Your sins
4.Lukas Nelson & Promise of the real-Lukas Nelson & Promise of the real
5.Dan Auerbach-Waiting on a song
6.Curse of Lono-Severed
7.Deslondes-Hurry home
8.JD McPherson -Undivided heart and soul
9.The Americans-I"ll be yours
10.Thunderbolt & Lightfoot-Songs for mixed company
Hielke Beerstra
1.Gold Star-Big Blue
2.Cordovas-Cordovas
3.Mercy John-This ain't New York
4.Susto-&I'm fine today
5.Rodney DeCroo-Old Tenement Man
Anita Luchies
1.Courtney Marie Andrews-Honest Life
2.Lukas Nelson-Lukas Nelson & Promise Of The Real
3.Willie Watson-Folksinger Vol. 2
4.Wailin' Jennys-Fifteen
5.Colter Wall-Colter Wall
6.Jeffrey Martin-One Go Around
7.Shannon McNally-Black Irish
8.Lynne Hanson-Uneven Ground
9.Duke Robillard-Duke Robillard And His Dames Of Rhythm
10.Robyn Ludwick-This Tall To Ride
Paul Hilgers
1.Ryan Adams-Prisoner
2.Waxahatchee-Out in the storm
3.JW Roy-A Room Full Of Strangers
4.Tift Merritt-Stich of the world
5.Hurray for the riff raff-Navigator
6.Margo Price-all American made
7.John Moreland-Big Bad Luv
8.Rhiannon Giddens-Freedom Highway
9.Courtney Marie Andrews-Honest Life
10.Nikki Lane-All or Nothin'
Alfred van Bergen
1.David Ramirez-We' re not going anywhere
2.Cordovas-Cordovas
3.Will Johnson-Hatteras night
4.Austin Hanks-Alabastard
5.Ryan Adams-Prisoner
6.Jason Isbell-The Nashville Sound
7.Conor oberst-Salutations
8.Noah Gundersen-White Noise
9.Chris Stapleton-From a Room, vol 2
10.John Moreland-Big Bad Love
Jos Lieftink
1.Rod Melancon-Southern gothic
2.Andrew Combs-Canyons of my mind
3.Jeffrey Martin-One go around
4.Derek Hoke -Bring the flood
5.The Kenneth Brian Band-With Lions
6.Spencer Burton-Songs of
7.David Ramirez-We're not going anywhere
8.Son Volt-Notes of Blue
9.Bjorn van der Doelen-De cowboy, de outlaw, de sheriff & de hoer
10.JD McPherson -Undivided heart & soul
Jeroen Koomen
1.Mercy John -This Ain't New York
2.Bill Scorzari-Through These Waves
3.John Alexander-Of These Lands
4.Ags Connolly-Nothin' Unexpected
5.Jeffrey Martin-One Go Around
6.Slaid Cleaves-Ghost Of The Car Radio
7.Clay Parker-Queen City Blues
8.Eddie Kesler & 3/4 Time -Wingman
9.Jade Jackson -Gilded
10.Rodney Crowell-Close Ties
Erwin C. Karst
1.Mercy John-This ain't New York
2.JW Roy & the Royal Family-Room full of strangers
3.Leif Vollebekk-Twin Solitude
4.Slaid Cleaves-Ghost in the car radio
5.John Moreland-Big bad luv
6.Jason Isbell & the 400 Unit-The Nashville Sound
7.Eilen Jewell-Down hearted blues
8.Richard van Bergen & Rootbag-Walk on in
9.Will Hoge-Anchors
10.Rodney Crowell-Close ties
Rob van der Elst
1.Alison Krauss-Windy city
2.Chris Hillman-Bidin' my time
3.Rodney Crowell-Close ties
4.Sam Outlaw-Tenderheart
5.Jim Lauderdale-London southern
6.Willie Nelson-God's problem child
7.My Darling Clementine-Still testifying
8.Cordovas-Cordovas
9.Daniel Romano-Modern pressure
10.Secret Sisters-You don't own me anymore
Theo Koot
1.Chuck Prophet-Bobby Fuller died for your sins
2.Levi Parham-These American blues
3.Cordovas-Cordovas
4.The Americans-The Americans
5.Jeffrey Hallfords-LOFI dreams
6.Said Cleaves-Ghost on the car radio
7.John Latham-Lifters
8.Jerry Leger-Nonsense and heartache
9.Turnpike Troubadours-A long way from your heart
10.Steve Earle-So you wanna be an outlaw
Jan Gekiere
1.Curtis Harding-Face Your Fear
2.Hanni El Khatib-Savage Times
3.Ron Gallo-Heavy Meta
4.Kurt Gentle-Heart's Fire
5.Victor T Deluxe-Buffalo Skull
6.JD McPherson-Undivided Heart & Soul
7.Joakim Tinderholt-Hold On
8.Chris Robinson Brotherhood-Barefoot In The Head
9.The Cash Box Kings-Royal Mint
10.Scott H. Biram-The Bad Testament
Peer T.
1.Rod Picott-Out past the wires
2.Lucinda Williams-This sweet old world
3.Eric Westbury-Atomic wilderness
4.Mark Martyre-Rivers
5.Chastity Brown-Silhouette of sirens
6.Jeffrey Martin-One go around
7.Rhiannon Giddens-Freedom highway
8.Arian Feiles-Stranger
9.Sam Baker-Land of doubt
10.Tami Nelson-Don't be afraid
Ben Schaafsma
1.Jason Isbell & the 400 Unit -The Nashville Sound
2.David Rawlings -Poor David's Almanack
3.Sam Outlaw -Angeleno
4.Ryan Adams -Prisoner
5.Steve Earle & The Dukes -So You Wannabe an Outlaw
6.Rodney Crowell-Close Ties
7.Slaid Cleaves -Ghost On The Car Radio
8.Sammy Brue -I Am Nice
9.Chris Stapleton -From A Room: Volume 1 & 2
10.Jason Eady-Jason Eady
Jos Collin
1.Jason Isbell & the 400 Unit-nashville sound
2.the Sadies-northern passages
3.Gold Star-big blue
4.Rolling Blackouts c.f.-the french press
5.Jade Jackson-gilded
6.Peter Perrett-how the west was won
7.Chris Forsyth-dreaming the non dream
8.Blank Range-marooned with the treasure
9.Dig Deeper-in central european time
10.Tyler Childers-purgatory
Peter Bootsman
1.Tyler Childers-Purgatory
2.Nikki Lane-Highway Queen
3.Zephaniah Ohora-This Highway
4.Jason Isbell & the 400 Unit-The Nashville Sound
5.Sam Outlaw-Tenderheart
6. Turnpike Troubadours-A long way from your heart
7.Colter Wall-S/t
8.Jaime Wyatt-Felony Blues
9.Angaleena Presley-Wrangled
10.Margo Price -All American Made
Rob Zeilinga
1.Sam Baker -Land of doubt
2.Rhiannon Giddens -Freedom highway
3.Will Stratton -Rosewood Almanac
4.John Moreland -Big bad luv
5.Rod Picott -Out past the wires
6.Chris Stapleton -From a room: Volume 1
7.Trond Svendsen & Tuxedo- Palomino Hotel
8.Rob Jungklas -Blackbirds
9.Eric Westbury -Atomic wilderness
10.Brigitte Demeyer and Will Kimbrough -Mockingbird soul
Dennis Brouwers
1.Chuck Prophet-Bobby Fuller died for your sins
2.Watermelon Slim-Golden Boy
3.Wynntown Marshals-After all these years
4.Ronnie Fauss-Last of the true
5.GospelbeacH-Another summer of love
6.JD McPherson-Undivided heart & soul
7.Baptiste W. Hamon-L'insouciance
8.The Molochs-America's velvet glory
9.Colter Wall-Colter Wall
10.Son Volt-Notes of blue
Fabienne van de Winkel
1.Chuck Prophet-Bobby Fuller died for your sins
2.Ron Gallo-Heavy Meta
3.Mondo Cozmo-Plastic Soul
4.Come Mamas-Move upstairs
5.Curse of Lono-Severed
6.Guided By Voices-August by cake
7.The Orwells-Terrible human beings
8.Heat Green & the Makeshifters-S/T
9.Bob Seger-I knew you when
10.Dawn Brothers-Stayin' out late
Aart Harder
1.John Mellencamp-Sad Clowns & Hillbillies
2.Gregg Allman-Southern Blood
3.Justin Currie-This Is My Kingdom Now
4.JD McPherson-Undivided Heart & Soul
5.John Moreland-Big Bad Luv
6.Andrew Combs-Canyons of My Mind
7.Chris Stapleton-From a Room, Vol. 2
8.Eliot Bronson-James
9.Blue Rodeo-1000 Arms
10.Gold Star-Big Blue
Koos Reitsma
1.Ryan Adams-Prisoner
2.Sean Rowe-New Lore
3.The War on Drugs-A deeper understanding
4.Cordovas-Cordovas
5.Josh Ritter-Gathering
6.Bill Mackay & Ryley Walker-SpiderBeetleBee
7.Gunn Truscinski Duo-Bay Head
8.Peter Oren-Anthropocene
9.Fleet Foxes-Crack-Up
10.Jason Isbell & The Unit 400-The Nashville Sounds
Rob Zonneveld
1.Andrew Combs -Canyons Of My Mind
2.David Luning-Restless
3.Larry Campbell & Teresa Williams-Contraband Love
4.Rodney Crowell-Close Ties
5.Jason isbell-The Nashville Sound
6.Anna Coogan-The Lonely Cry Of Space & Time
7.Jim Lauderdale-London Southern
8.Sam Outlaw-Tenderheart
9.JD McPherson-Undivided Heart & Soul
10.Chastity Brown-Silhouette Of Sirens
Hub Urlings
1.Sam Baker-Land of Doubt
2.Phoebe Bridgers-Stranger in the Alps
3.HT Roberts-Stalemate Days
4.Martin Harley-Static in the Wires
5.Curse of Lono-Severed
6.Anna Tivel-Small Believer
7.Rodney Crowell-Close Ties
8.Jesse Waldman-Mansion full of Ghosts
9.Son of the Velvet Rat-Dorado
10.Jeffrey Martin-One Go Around
Chris de Kruyf
1.Sam Outlaw -Tenderheart
2.J.D. Mcpherson-Undivided Heart & Soul
3.Jesca Hoop-Memories are now
4.Natalie Hemby-Puxico
5.Margo Price-All American Made
6.Tift Merritt-Stitch Of The World
7.Church Prophet- Bobby Fuller Died For Your Sins
8.Old 97's-Graveyard Whistling
9.Son Volt-Notes Of Blue
10.Rodney Crowell- Close Ties
Addy Nijenboer
1.Robyn Ludwick-This tall to ride
2.Sam Baker-Land of doubt
3.Jared Tyler-Dirt on my hand
4.Wild Ponies-Galax
5.Carrie Elkin-the Penny Collector
6.Knut Roppestadt-Tall tales of misfortunes
7.Nathan Bell-Love > Fear
8.Chris Blevins-Better then alone
9.Andy Adams-Back to square one
10.Turn Pike Troubadours-a Long way to your heart
Henk van der Linden
1.Noah Gundersen-White Noise
2.Rhiannon Giddens-Freedom Highway
3.Rob Junklas-Blackbirds
4.Hiss Golden Messenger-Hallelujah Anyhow
5.John Moreland-Big Bad Luve
6.Elliott Murphy-Prodigal Son
7.Shelby Lynn & Alison Moorer-Not Dark Yet
8.Lucinda Williams-This Sweet Old World
9.Fleet Foxes-Crack-up
10.Jason Isbell & the 400 Unit-The Nashville Sound
Peter Schulten
1.Chris Stapleton-From a room: volume 2
2.Jason Isbell & the 400 Unit-The Nashville Sound
3. J.W. Roy-A Room Full of Strangers
4.John Moreland-Big Bad Luv
5.Chris Stapleton-From A Room: volume 1
6.Matt Patershuk-Same As I Ever Have Been
7.Will Hoge-Anchors
8.David Luning-Restless
9.Rodney Crowell-Close Ties
10.The Wynntown Marshals-After All These Years
Bea van Dijk
1.Gold Star-Big Blue
2.Bob Wayne-Bad Hombre
3.Jenny Don't and the Spurs-Call of the road
4.Sarah Shook and the Disarmers-Sidelong
5.Michael Chapman-50
6.Justin Townes Earle-Kids in the street
7.The Sadies-Northern Passages
8.Kevin Morby-City Music
9.Valerie June-The order of time
10.Joana Serrat-Dripping Springs
Adri Akkerman
1.Jason Isbell & the 400 Unit -The Nashville sound
2.Chris Stapleton-From a room 1
3.Quiet Hollers-Amen breaks
4.Cordovas-Cordovas
5.Chuck Prophet-Bobby Fuller died for your sins
6.John Mellencamp-Sad clowns & Hillbillies
7.Tim 0″Brien-Where the river meets the road
8.Ryan Adams-Prisoner
9.Brigitte DeMeyer & Will Kimbrough-Mockingbird Soul
10.JW Roy-Room full of strangers
Marco Disberg
1.Jason Isbell & the 400 Unit -The Nashvile Sound
2.The Americans-I'll Be Yours
3.Sera Cahoone-From Where I Started
4.Hard Working Americans-Rest In Chaos
5.The War On Drugs-A Deeper Understanding
6.Ryan Adams-Prisoner
7.Natural Child-Okey Dokey
8.Justin Towne Earle-Kids In The Street
9.John Moreland-Big Bad Luv
10.The Sadies-Northern Passages
Guido Eulink
1.Sam Baker -Land of doubt
2.Father John Misty-Pure comedy
3.Greg Allman-Southern blood
4.The war on drugs-A deeper understanding
5.Roger Waters-Is this the life we really want
6.Randy Newman-Dark matter
7.Andrew Combs-Canyons of my mind
8.Spinvis-Trein Vuur Dageraad
9.The National-Sleep well beast
10.Bruce Cockburn-Bone to bone
Bram Ernst
1.Hurray for the Riff Raff-The Navigator
2.The National-Sleep Well Beast
3.Jason Isbell & The 400 Unit-The Nashville Sound
4.Margo Price-All American Made
5.Son Volt-Notes of Blue
6.Rhiannon Giddens-Freedom Highway
7.Wolf Parade-Cry Cry Cry
8.The War on Drugs-A Deeper Understanding
9.Fleet Foxes-Crack-up
10.John Moreland-Big Bad Luv
Willem van Frankenhuijsen
1.Chris Stapleton-From a Room II
2.Tyler Childers-Purgatory
3.Deer Tick-Deer Tick I & II
4.Will Hoge-Anchors
5.Cordovas-Cordovas
6.Jason Isbell-The Nashville Sound
7.Margo Price-All American Made
8.Chris Hillman-Bidin' my Time
9.Rhiannon Giddens-Freedom Highway
10.Chuck Prophet-Bobby Fuller died for your Sins
Frans Lomans
1.Jason Isbell & The 400 Unit-The Nashville sound
2.Buffalo Killers-Aline and well in Ohio
3.The Sadies-Northern passages
4.Chuck Prophet-Bobby Fuller died for your sins
5.Neil Young-Hitchhiker
6.Jolie Holland & Samantha Parton-Wildflower blues
7.Ernst Jansz-De Neerkant
8.Rich Hopkins and Luminarios-My way or the highway
9.Heath Green and The Makeshifters-Heath Green and The Makeshifters
10.Andres Landero-Yo amaneci
Ronald Vos
1.The Deep Dark Woods-Yarrow
2.The Blackeyed Susans-Close Your Eyes And See
3.Eilen Jewell-Down Hearted Blues
4.The Secret Sisters-You Don't Own Me Anymore
5.Aldous Harding-Party
6.Lilly Hiatt-Trinity Lane
7.Quiet Hollers-Amen Breaks
8.Slaid Cleaves-Ghost On The Car Radio
9.Sam Baker-Land Of Doubt
10.Offa Rex-The Queen Of Hearts
Erwin
1.Heath Green & The Makeshifters-Heath Green & The Makeshifters
2.Gregg Allman-Southern Blood
3.J.D. McPherson-Undivided Heart & Soul
4.The Magpie Salute-The Magpie Salute
5.Secret Sisters-You Don't Own Me Anymore
6.Dan Auerbach-Waiting On A Song
7.Chris Hillman-Bidin' My Time
8.Chris Robinson Brotherhood-Barefoot In The Head
9.Zephaniah Ohora-This Highway
10.Mercy John-This Ain't New York
Geert Zomer
1.Gold Star -Big Blue
2.Jade Jackson -Gilded
3.Chip Taylor- A Song I Can Live With
4.Tyler Childers-Purgatory
5.Nadia Reid -Preservation
6.Jason Xerxes Fussell-What In The Natural World
7.Mike Spine-Don't Let It Bring You Down
8.Lucy Kitchen-Sun to My Moon
9.Chris Blevins -Better Than Alone
10.Andrew Combs-Canyons Of My Mind
Hans Bergkamp
1.Lankum-Between The Earth & Sky
2.James Elkington-Wintres Woma
3.Richard Dawson-Peasant
4.Will Johnson-Hatteras Night, A Good Luck Charm
5.Offa Rex-The Queen Of Hearts
6.Hurry For The Riff Raff-The Navigator
7.Rodney DeCroo-Old Tenement Man
8.75 Dollar Bill-Wood/Metal/Plastic/Pattern/Rhythm/Rock
9.Colter Wall-Colter Wall
10.Big Thief-Capacity
Wybren de Jong
1.Chris Stapleton-From a Room: Volume 1
2.JD McPherson -Undivided Heart & Soul
3.Alison krauss -Windy City
4.Bjorn van der doelen -De Cowboy, de Outlaw, de Sherrif en de Hoer
5.Jason Isbell & the 400 Unit -The Nashville Sound
6.Zephaniah Ohora -This Highway
7.Dan auerbach -Waiting on a song
8.Danny and the champions of the world -Briljant Light
9.Otis Gibbs -Mount Renaw
10.The Lasses -Live At de parel van Zuilen
Paul Heyblom
1.John Mellencamp-Sad Clowns & Hillbillies
2.Lukas Nelson & Promise Of The Real-Lukas Nelson & Promise Of The Real
3.Steve Earle-So You Wannabe An Outlaw
4.Mike Younger-Little Folks Like You And Me
5.Chris Stapleton-From A Room Volume 2
6.Dave Reader-Rednecks Railroads And Rust
7.Todd Adelman & The Country Mile-Time Will Tell
8.Robert Cline jr.-American Mojo
9.Turnpike Troubadours-A Long Way From Your Heart
10.Alex Williams -Better Than Myself
Robbie Klanderman
1.Fred Wickham-Mariosa Delta
2.Cordovas-Cordovas
3.Rodney Crowell-Close Ties
4.Buffalo Killers-Alive And Well In Ohio
5.Lilly Hiatt-Trinity Lane
6.Trond Svendsen & Tuxedo-Palomino Hotel
7.JD McPherson-Individed Heart & Soul
8.The Band Of Heathens-Duende
9.Valparaiso-Broken Homeland
10.GospelbeacH-Another Summer Of Love
Hans van Gemeren
1.Cordovas-Cordovas
2.Luke Nelson & The Promise Of The Real-Luke Nelson & The Promise Of The Real
3.Chris Stapleton-From A Room Volume 2
4.Chris Hillman-Bidin' My Time
5.Jason Isbell & The 400 Unit-The Nashville Sound
6.Daniel Lohues-Moi
7.Tyler Childers-Purgatory
8.J.W. Roy & The Royal Family-A Room Full Of Strangers
9.Turnpike Troubadours-A Long Way From Your Heart
10.Margo Price-All American Made
Pieter Mies
1.Margo Price-All American Made
2.Tyler Childers-Purgatory
3.Iron & Wine-Beast Epic
4.JW Roy-A Roomfull Of Strangers
5.Gold Star-Big Blue
6.Zephaniah Ohora-This Highway
7.Jason Isbell-The Nashville Sound
8.Colter Wall-Colter Wall
9.Chris Stapleton-From a Room Vol 1 (en 2)
10.Bjorn van der Doelen-De Cowboy, De Outlaw, De Sheriff & De Hoer
Jaap van Belen
1.Gregg Allman-Southern Blood
2.Bruce Cockburn-Bone On Bone
3.Jason Isbell & the 400 Unit-The Nashville Sound
4.Robert Plant-Carry Fire
5.Steven Wilson-To The Bone
6.Chris Robinson Brotherhood-Barefoot In The Head
7.Ron Gallo-Heavy Meta
8.Andrew Combs-Canyons Of My Mind
9.David Luning-Restless
10.Mark Lanegan Band-Gargoyle
Esther van Gemeren
1.Cordovas-Cordovas
2.Daniel Lohues-Moi
3.Chris Stapleton-From a room volume 2
4.Lukas Nelson & the promiss of the real-Lukas Nelson & the promiss of the real
5.Jerry Leger-Nonsense & heartache
6.Sunny Sweeney-Trophy
7.Chris Hillman-Bidin My Time
8.Rodney Crowell-Close ties
9.Sam Outlaw-Tender heart
10.Will Hoge-Anchors
Janine Kamphuis
1.Courtney Marie Andrews -Honest Life
2.Jason Isbell & The 400 Unit -The Nashville Sound
3.David Ramirez-We're Not Going Anywhere
4.Hurray For The Riff Raff-The Navigator
5.Spoon-Hot Thoughts
6.Nicole Atkins-Goodnight Rhonda Lee
7.Arcade Fire-Everything Now
8.Noah Gundersen-White Noise
9.Aimee Mann-Mental Illness
10.Andrew Combs-Canyons Of My Mind
Ton van den Dries
1.Lizzie No-Hard won
2.Rodney Crowell-Close Ties
3.Hannah Aldridge-Goldrush
4.Slaid Cleaves-Ghost on a Car Radio
5.Joe Henry-Thrum
6.Anna Tivel-Small Believer
7.Hurray for the Riff Raff-Navigator
8.Harbottle & Jonas-Anna is a danser
9.Leslie Mendelson-Love and Murder
10.Jason McNiff-Rain dries your Eyes
Ate Dijkstra
1.Ned Roberts-Outside my Mind
2.Mark Martyre-Rivers
3.Jeff Crosby-Walking Days
4.Chris Stapleton-From A Room vol 1
5.Eric Westbury-Atomic Wilderness
6.Kenny White-Long List of Priors
7.Jason Isbell-The Nashville Sound
8.Jim Keaveny-Put it Together
9.Jim Byrnes-Long Hot Summer Nights
10.Gregg Allman-Southern Blood
Ron Jans
1.Jason Isbell & the 400 unit-The Nashville sound
2.Gold star-Big blue
3.Will Hoge-Anchors
4.Buffalo killers-Alice and well in Ohio
5.Slaid Cleaves-Ghost on the radio
6.Hans Chew-Open sea
7.Grayson Capps-Scarlett roses
8.The Americans-I'll be yours
9.Greg Allman-Southern blood
10.Sidekicks-Texas of the north
Jo Bos
1.Sam Outlaw-Tenderhearts
2.Matt Haeck-Late bloomer
3.Jason Isbell & the 400 units-The Nashville sound
4.War on Drugs-A Deeper understanding
5.Rodney Crowell-Close Ties
6.Slaid Cleves-Ghost on the car radio
7.Margo Price-All American Made
8.Luncinda Williams-This sweet old world
9.Chriss Hillman-Bidin' my time
10.JW Roy & the Royal Family-A room full of strangers
Pluup b
1.Peter Perett-How the west was won
2.Iggy Pop-Post Pop Depression Live at Royal Albert Hall
3.Jason Isbell-The Nashville Sound
4.Lucinda Williams-This Sweet Old World
5.Chuck Prophet-Bobby Fuller died for his sins
6.Jesse Dayton-The Revealer
7.Paul Weller-A kind of revolution
8.JW Roy-A room full of strangers
9.Jeff Tweedy-Together at last
10.St. Willebrord Sessies-Lance the Rockopera
Stijn Happel
1.Steve Earle & The Dukes-So You Wanna Be An Outlaw
2.Son Volt-Notes Of Blue
3.David Rawlings-Poor David's Almanack
4.Jim Lauderdale-London Southern
5.Fred Eaglesmith-Standard
6.Lost Bayou Ramblers-Kalenda
7.Lukas Nelson & Promise Of the Real-Lukas Nelson & Promise Of the Real
8.Chris Stapleton-From A Room: Vol. 1
9.Bap Kennedy-Reckless Heart
10.Grateful Dead-Cornell 5/8/77
Harry Werkman
1.Sam Baker-Land Of Doubt
2.Gregg Allman-Southern Blood
3.Jason Isbell &the 400 Unit-Nashville Sound
4.Mavis Staples-I'll Take You There
5.North Mississippi Allstars-Prater For Peace
6.Jeff Tweedy-Together At Last
7.Justin Townes Earle-Kids In The Street
8.Ray Wilie Hubbard-Tell The Devil
9.Tedeschi Trucks Band-Live from The Fox
10.John Moreland-Big Bad Luv
Frans de Jonge
1.Mercy John-This Ain't New York
2.Chuck Prophet-Bobby Fuller Died For Your Sins
3.Jeff Finlin-The Guru in the Girl
4.Rodney Crowell-Close Ties
5.Slaid Cleaves-Ghost on the Car Radio
6.Nikki Lane-Highway Queen
7.Jason Isbell & 400 Unit-The Nashville Sound
8.Noah Gundersen-White noise
9.Garland Jeffreys-14 Steps to Harlem
10.Lynne Hanson-Uneven Ground
Han Orsel
1.Acetone-1992 – 2001
2.Julie Byrne-Not Even Happiness
3.Jeffrey Martin-One Go Around
4.Real Estate -In Mind
5.Bonnie Prince Billy -Best Troubador
6.Gun Outfit-Out of Range
7.Tyler Childers-Purgatory
8.John Andrews & The Yawns-Bad Posture
9.Hand Habits-Wildly Idle (Humble Before The Void)
10.Jens Lekman-Life Will See Yiu Now
Johan Pieters
1.David Ramirez-We're Not Going Anywhere
2.Sean Rowe -New Lore
3.Josh Ritter -Gathering
4.Noah Gundersen -White Noise
5.Luke Sital-Singh -Time Is A Riddle
6.John Mellencamp -Sad Clowns & Hillbillies
7.Matthew Ryan -Hustle Up Starlings
8.Ryan Adams -Prisoner
9.J.W. Roy & The Royal Family-A Room Full Of Strangers
10.Joe Henry -Thrum
Jan Henk van der Kolk
1.Iron & Wine-Beast Epic
2.Mark Eitzel-Hey Mr. Ferryman
3.Ron Sexsmith-The Last Rider
4.Sam Baker-Land of Doubt
5.Slaid Cleaves-Ghost on the car radio
6.Blue Guitars-While Away the Time
7.Oh Susanna-A Girl in Teen City
8.Kris Delmhorst-The Wild
9.Jason Isbell & the 400 Unit-The Nashville Sound
Christian Spanjers
1.Ryan Adams-Prisoner
2.Cordovas-Idem
3.Rich Hopkins and Luminarios-My way or the highway
4.Jason Isbell & the 400 Unit -The Nashville Sound
5.Rodney Crowell-Close ties
6.John Moreland-Big bad luv
7.Tift Merritt-Stitch of the world
8.Son Volt-Notes of blue
9.Neil Young-Hitchhiker
10.Iron & Wine-Beast Epic
Peter van Meijel
1.Lee Ann Womack-The lonely, the lonesome & the gone
2.Chris Stapleton-From a room vol 2
3.Tyler Childers -Purgatory
4.Angaleena Presley-Wrangled
5.Shinyribs-I got your medicine
6.Jim Lauderdale-London southern
7.Jason Isbell & the 400 unit-The Nashville sound
8.John Moreland-Big bad luv
9.Margo Price-All american made
10.Matt Haeck-Late bloomer
Richard van Delden
1.Cory Branan-Adios
2.Tim Barry-High On 95
3.Slaid Cleaves-Ghosts On The Car Radio
4.Tim Vantol-Burning Desires
5.Drew Holcomb & The Neighbours-Souvenir
6.Tyler Childers-Purgatory
7.Chris Hillman-Bidin' My Time
8.Kip Moore-Slowheart
9.Gage Brothers-Gage Brothers
10.Willie Nelson-God's Problem Child
Hans Hoogeveen (Trouble Tree FolkConcerts)
1.Ralph de Jong & Ewa Pepper-Breathe of Live
2.Courtney Marie Andrews-Honest Life
3.Edgelarks-Edgelarks
4.Tift Merritt-Stitch of the World
5.Tyler Childers-Purgatory
6.Peter Knight's Gigspanner-The Wife of the Urban Law
7.Rod Picott-Out Past The Wires
8.Findlay Napier-Glasgow
9.Shelby Lynnne & Alison Moorer-Not Dark Yet
10.Lankum-Between the Earth and Sky
Cees Biemans
1.Margo Price-All American Made
2.Rhiannon Giddens-Freedom Highway
3.Jason Isbell & the 400 Unit-The Nashville Sound
4.Josh Ritter-Gathering
5.Chuck Prophet-Bobby Fuller Died for Your Sins
6.Lily Hiatt -Trinity Lane
7.Hiss Golden Messenger-Hallelujah Anyhow
8.David Rawlings-Poor David's Almanack
9.Tyler Childers-Purgatory
10.Iron & Wine-Beast Epic
Simon Dikker Hupkes
1.Hiss Golden Messenger-Hallelujah Anyhow
2.Jason Isbell & the 400 Unit-The Nashville Sound
3.Courtney Barnett & Kurt Vile-Lotta Sea Lice
4.Julie Byrne-Not Even Happiness
5.The War on Drugs-A Deeper Understanding
6.Mac DeMarco-This Old Dog
7.John Moreland-Big Bad Luv
8.Lucinda Williams-This Sweet Old World
9.The Weather Station-The Weather Station
10.Daniël Lohues-Moi
Patrick Pattyn
1.Rob Jungklas-Blackbirds
2.Algiers-The Underside of Power
3.Jim Keaveny-Put it Together
4.Benjamin Clementine-I Tell a Fly
5.Robert Jon & The Wreck-Robert Jon & The Wreck
6.Orchestra Baobab-Tribute to Ndiouga Dieng
7.Robert Plant-Carry Fire
8.Dan Auerbach-Waiting On A Song
9.Andrew Combs-Canyons of my Mind
10.Tim Grimm-A Stranger in This Time
Robin Daas
1.Chuck Prophet-Bobby Fuller died for your sins
2.John Moreland-Big bad luv
3.Sam Baker-Land of doubt
4.Son of a velvet rat-Dorado
5.The Americans-I'll be yours
6.Courtney Marie Andrews-Honest life
7.Jake Xerxes Fussell-What in the natural world
8.Gill Landry -Love rides a dark horse
9.Alejandro Escovedo-Burn something beautiful
10.Rob Jungklas-Put it together
Theo van der Horst
1.Sam Outlaw-Tenderheart
2.Caroline Spence-Spades & roses
3.Eliot Bronson-James
4.Elijah Ocean-Elijah Ocean
5.Thunderbolt & Lightfoot-Songs for mixed company
6.Zephaniah Ohora-This highway
7.Terry Klein-Great northern
8.Peter Oren-Anthropocene
9.Scott Cook-Further down the line
10.Zoe & Cloyd-Eyes brand new
Jos van den Boom (Crossroads Radio) 
1.Jason Isbell & the 400 Unit-The Nashville Sound
2.Courtney Marie Andrews-Honest Life
3.Chris Stapleton-From A Room, Volume One
4.Dori Freeman-Letters Never Read
5.Rodney Crowell-Close Ties
6.Turnpike Troubadours-A Long Way From Your Heart
7.Chris Hillman-Bidin' My Time
8.Tim O'Brien-Where The River Meets The Road
9.J.W. Roy-A Roomfull Of Strangers
10.Tift Merritt-Stitch Of The World
Cor Rijnders
1.Ben Vaughn Quintet-Piece de resistance
2.H.T. Roberts-Statemate days
3.Dale Watson-Dale & Ray
4.Mavericks-Brand new day
5.Steve Earl & the Dukes-Do you wannabe an outlaw
6.Colter Wall-Colter Wall
7.Margo Price-All american made
8.Sam Outlaw-Tenderhart
9.Otis Gibbs-Mount renraw
10.Eilen Jewell-Down hearted blues
Jos Leenders
1.Jeffrey Martin-One Go Around
2.Leif Vollebekk-Twin Solitude
3.Rodney Crowell-Close Ties
4.Rob Jungklas-Blackbirds
5.Craig Anthony-Missisippi Rose
6.Justin Townes Earle-Kids In The Street
7.Sam Baker-Land Of Doubt
8.Lilly Hiatt-Trinity Lane
9.David Corley-Zero Moon
10.Jeff Finlin-The Guru In The Girl
Gerhard Gerritsen
1.Ryan Adams-Prisoner
2.Ray Davies-Americana
3.Gold Star-Big Blue
4.Daniel Romano-Pressure
5.Americans-I'll Be Yours
6.Sam Baker-Land Of Doubt
7.Andrew Combs-Canyons Of My Mind
8.Chuck Prophet-Bobby Fuller Died For Your Sins
9.Levi Parham-An Okie Opera
10.Ian Felice-In The Kingdom Of Dreams
Maarten de Kok
1.The War On Drugs-A deeper understanding
2.Dan Auerbach-Waiting on a song
3.Peter Perrett-How the west was won
4.Iron and Wine-Beast epic,..'
5.Gregory Page-So it goes
6.Peter Oren-Antrophocene
7.Hiss Golden Messenger-Hallelujah anyhow
8.Joe Henry -Thrum
9.Tyler Childers-Purgatory
10.Bedouine-Bedouine
Theon Scholten
1.Chris Stapleton -From a room vol 1 & 2
2.Peter Oren-Anthropocene
3.Jason Isbell-The Nashville sound
4.Gill Landry-Love rides a dark horse
5.Margo Price-All American made
6.Tyler Childers-Purgatory
7.Steve Earle-So you wanna be an outlaw
8.Lilly Hiatt-Trinity lane
9.JD McPherson-Undivided heart and soul
10.JW Roy -A room full of strangers
Bart van Houts
1.Jason Isbell & The 400 Unit-The Nashville Sound
2.Andrew Combs-Canyons of My Mind
3.Hurray for the Riff Raff-The Navigator
4.Steve Earle & The Dukes-So You Wannabe an Outlaw
5.Chuck Prophet-Bobby Fuller Died for Your Sins
6.Ryan Adams-Prisoner
7.Daniel Lohues-Moi
8.Chris Stapleton-From a Room, Vol. 1
9.Daniel Romano -Modern Pressure
10.Turnpike Troubadours-A Long Way from Your Heart
Margo Bouman
1.Courtney Marie Andrews-Honest Life
2.Hannah Aldridge-Gold Rush
3.Joana Serrat-Dripping Springs
4.Miranda Lee Richards-Existential Beast
5.Aimee Mann-Mental Illness
6.Anna Tivel-Small Believer
7.The Weather Station-The Weather Station
8.Rhiannon Giddens-Frdom Highway
9.Valerie June-The Order Of Time
Peter Kwint
1.Jason Isbell & the 400 Unit-The Nashville Sound
2.Sarah Shook & The Disarmers-Sidelong
3.The White Buffalo-Darkest Darks, Lightest Lights
4.John Moreland-Big Bad Luv
5.Chris Stapleton-From A Room: Volume 1
6.JW Roy & The Royal Family -A Room Full of Strangers
7.Sam Outlaw-Tenderheart
8.Ryan Adams-Prisoner
9.Sam Baker-Land of Doubt
10.Dave Rawlings -Poor David's Almanack
Cowshead (Karin Moor/Leendert Bakker)
1.Fernant Zeste-Lost
2.Will Johnson-Hatteras Night, A Good Luck Charm
3.Adrian Crowley-Dark Eyed Messenger
4.Gill Landry-Love Rides A Dark Horse
5.Nathan Bell-Love > Fear (48 Hours In Traitorland)
6.Lucinda Williams -This Sweet Old World
7.John Mellencamp-Sad Clowns & Hillbillies
8.HT Roberts-Stalemate Days
9.Rodney DeCroo-Old Tenement Man
10.Hardpan-Hardpan
Jos Langen
1.Rob Jungklas-Blackbirds
2.Cameron Blake-Fear Not
3.Matt Urmy-Out Of The Ashes
4.Rodney Crowell-Close Ties
5.Rod Picott-Out Past The Wires
6.Jason Tyler Burton-Lost Behind The Ranges
7.Boris McCutcheon-I'm Here. Let Me In
8.Steve Earle-So You Wannabe An Outlaw
9.John Mellencamp-Sad Clowns & Hillbillies
10.Jeffrey Martin-One Go Around
Ton Ensing
1.Marty Stuart & his Fabulous Superlatives-Way Out West
2.Lee Ann Womack-The Lonely, The Lonesome & The Gone
3.Gold Star-Big Blue
4.Chris Robinson Brotherhood-Barefoot In The Head
5. Tami Neilson-Bootleg Series: Vol 1 'Songs Of Sinners Live'
6.Becca Mancar-Good Woman
7.Angelica Rockne-Queen of San Antonio
8.A Valley Son-But the World Moves
9.Joey Landreth-Whiskey
10.Natalie Hemby-Puxico
René van Schendelen
1.Aldous Hardin-Party
2.Jason Isbell & The 400 Unit-The Nashville Sound
3.Nadia Reid-Preservation
4.Robyn Ludwick-This Tall to Ride
5.Sam Baker-Land of Doubt
6.Terry Klein-Great Northern
7.Angharad Drake-Ghost
8.Hurray for the Riff Raff-The Navigator
9.Joe Henry-Thrum
10.John Murry-A Short History of Decay