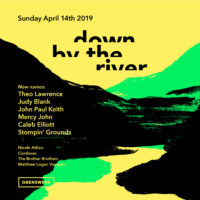 Roots of Heaven – Heartland – Down By The River
Een update over de drie rootsfestivals die volgend weekend georganiseerd worden.
Te beginnen met het Roots of Heaven festival dat op vrijdag 12 april plaatsvindt in het Haarlemse Patronaat. Daar zullen optreden: Dan Stuart Trio,  Nicole Atkins, The Brother Brothers, Matthew Logan Vasquez, Eerie Wanda, The Yearlings, Dan Owen, Caleb Elliot en Steve Smyth. Prijs € 23,50 in de voorverkoop, € 28,50 aan de deur.
De dag erna, zaterdag 13 april kun je voor je portie livemuziek naar Hengelo waar in de Metropool het Heartland-festival zal plaatsvinden. Ook van de partij: Nicole Atkins, Caleb Elliott, The Brother Brothers en Dan Owen. Daarnaast: Hayseed Dixie, Darlyn, Jasper Steverlinck, Theo Lawrence & the Hearts, Swinder, Nona, Hilltop Howlers en Ruud Fieten.
Op zondag 14 april moet je naar het zuiden voor het Down By The River festival in Grenswerk te Venlo. Daar op het programma ook The Brother Brothers, Nicole Aktins. Theo Lawrence & the Hearts en daarnaast Cordovas, Judy Blank, Mercy John, John Paul Keith, Matthew Logan Vasquez en Stompin' Grounds.