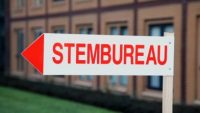 2020; was het een rotjaar, was het zelfs een rampjaar? Dat zullen de historici later wel bepalen. In elk geval was het een jaar dat we ons in negatieve zin zullen herinneren. Voor sommigen was het een jaar dat voornamelijk ongemak gaf, voor anderen waren de gebeurtenissen veel ingrijpender of was het zelfs catastrofaal.
Hoe zat het in muzikaal opzicht? Ook op dat gebied was het natuurlijk een bijzonder jaar. Nauwelijks optredens. Dat betekende vooral veel voor de artiesten zelf natuurlijk, want een belangrijke inkomstenbron viel weg. Ook daarop reageerde iedereen weer anders. Met al dan niet betaalde livestreams, extra albums (Daniel Romano b.v. bracht meer muziek uit dan ooit), of complete terugtrekking uit de muziek.
Maar hoe zit het met jullie en de muziek? Nog een beetje kunnen waarderen? Of misschien juist wel meer dan in andere jaren? Hier hadden jullie in elk geval de kans om ons te laten weten van welke albums van dit jaar jullie het meeste hebben genoten. We gaan de jaarlijkse Altcountry.nl-top15 weer samenstellen. Jullie konden op een speciale pagina (hier) jullie top-10 insturen (minimaal vijf albums, maximaal 10). Als vanouds gebruiken we bij de samenstelling van de top-15 de Formule 1 puntentelling: P1 – 25 pnt, P2 – 18 pnt, P3 – 15 pnt, P4 – 12 pnt, P5 – 10 pnt, P6 – 8 pnt, P7 – 6 pnt, P8 – 4 pnt, P9 – 2 pnt, P10 – 1 pnt. Dat betekent dat de bovenste album dus meer gewicht in de schaal leggen.
Tot en met donderdag 24 december tijd heb je de tijd om na te denken en in te vullen. Die dag om 23.59 uur sluiten we het stembureau en dan begint het tellen voor de Altcountry Top-15 over 2020! Op oudjaarsdag zetten we hem dan online (en natuurlijk alle individuele lijsten!).
Laten we er weer een mooie lijst van maken. Wij wachten met enorme spanning op jullie inzendingen!