Lael Neale – Eve Owen – Jennifer Castle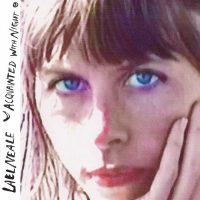 Een dromerige oogopslag, maar toch een heel indringend portret. De hoesfoto van Acquainted With Night (Sub Pop/Konkurrent) zegt veel over de muziek van de Amerikaanse Lael Neale, die de invloeden van het drukke leven in de metropool Los Angeles diep liet doordringen. Daarna keerde ze de blik meer naar binnen. De lockdown had voor haar een gunstig effect. Ze is een perfectionist die al een tijdje bezig was haar liedjes de juiste omlijsting te geven. Keer op keer was ze niet tevreden over het resultaat. Toen alles wegviel en ze op zichzelf aangewezen was, begon ze te experimenteren met een Omnichord, een soort elektronische citer. Die is bepalend voor de kale, doch onontkoombare folksound, die vooral doet denken aan een artiest als Alele Diane. Slechts enkele gasten leveren sporadisch bijdragen. Erg fraai is de fluit op Sliding Doors & Warm Summer Roses van Joce Soubiran.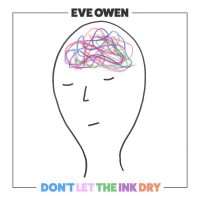 Ook achter de naam van de Britse Eve Owen staat een Omnichord vermeld. Het instrument is minder prominent aanwezig op Don't Let The Ink Dry (37d03d/Konkurrent). Net als bij Neale is hier sprake van elektronische folk, wat ook alles te maken heeft met haar samenwerking met Aaron Dessner van The National. Er is volop afwisseling op deze plaat die laat horen dat folk allesbehalve oubollig hoeft te zijn. Owen heeft een prachtige stem die ze zonder moeite en omwegen van een fluisterende Hope Sandoval weet om te buigen naar Kate Bush die de hoogte opzoekt. Vanaf de eerste aanslagen op de piano van She Says hang je aan haar lippen.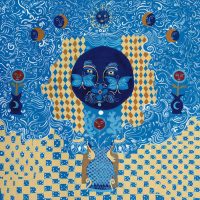 Een grote kalmte hangt over Monarch Season (Paradise Of Bachelors/Konkurrent) van de Canadese Jennifer Castle. Die plaat begint pas echt met de mondharmonica van NYC. De instrumentale opener Theory Rest klinkt te teruggetrokken om enige indruk te maken, zeker niet aan het begin van een album. Castle nam het album op in haar eentje, in haar eigen keuken. Daar stonden de deuren open om de insecten vrij rond te laten vliegen. Niet alleen dat gegeven; ook het uitzicht op Lake Erie stelde Castle (zang, gitaar, piano, mondharmonica) op haar gemak. Kabbelende folkpop die aankomt als een warme bries.