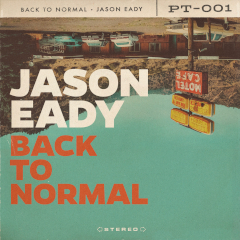 Wat doen we als we teruggaan naar normaal? Is alles dan weer zoals het altijd was? De Texaanse singer-songwriter Jason Eady zingt erover op Back To Normal, een voorproefje van zijn deze zomer te verschijnen achtste album To The Passage Of Time. 'What do we do when we get back to normal / And we find ourselves out in the world again / What do we do when we get back to normal / And we find we're somewhere we ain't never been.' Zijn we straks ergens waar we nog nooit geweest zijn? Wat voor avontuur wacht ons? Blijven we balanceren tussen hoop en vrees? Is de enige zekerheid dat niets zeker is?
'Back in the days before it all started / I was going my way like I'd always done / Now I'm looking around for my dearly departed / Wandering these streets like I'm all alone.'
Het is een nummer dat beklijft. Misschien juist wel omdat het ook geen antwoord biedt. Aan een antwoord heb je niet zoveel. Met een vraag kun je verder… Het nummer maakt hoe dan ook nieuwsgierig naar die nieuwe plaat.
Mijn aandacht werd overigens niet in eerste instantie getrokken door de tekst, die heb ik pas tijdens het schrijven van dit stukje opgezocht. Het was het artwork van Back To Normal dat me opviel. Een omgekeerde foto met reclame voor een motel en café. Het beeld kwam me bekend voor. Ik had daar ook gestaan. Ik wist het vrijwel zeker.
Dat klopte. De foto die ik er had gemaakt vond ik snel. Genomen op 4 oktober 2008. Ik was toen op de mountainbike onderweg van San Francisco naar Houston. Op het blog Vluchtstrook Amerika deed ik verslag van die fietsreis. De foto is genomen in Colorado. Ik fietste die dag van Telluride naar Gunnison, een etappe van zo'n 200 kilometer. Een dag eerder was ik over de Lizard Head Pass (3123 meter) getrokken en de volgende dag stond de Monarch Pass (3448 meter) op het programma.
Maar goed, dat bord. Waar stond het? Ergens tussen Telluride en Gunnison dus. Die foto was gemaakt nadat ik door het stadje Montrose was gefietst, daar had ik een foto van de bioscoop gemaakt. Daarna ging de reis door op US 50. Achter de computer herbeleefde ik een stukje van mijn reis. Met Street View klikte ik over de route totdat ik links van de weg iets ontwaarde dat op enige afstand op dat bord leek. Nog een klik en jawel, daar was de bewuste plek. De foto op Google dateert van november 2018. Ruim tien jaar later dan mijn fietstocht dus.
Het motel leek me toen ik er langskwam al geen motel meer. En het ziet er nu nog net zo ontoegankelijk uit. Op het beeld van Street View zie ik dat de toegang met een draad is afgezet. PRIVATE PROPERTY staat op een bordje. En daaronder in iets kleinere blokletters: NO TRESPASSING. Mijn inschatting destijds dat ik er maar niet moest aankloppen om er te overnachten lijkt me een juiste te zijn geweest.
De witte auto op het hoesje van Jason Eady staat ook op mijn foto uit 2008. En op de foto van Street View uit 2018 staat de wagen ook geparkeerd voor het motel dat geen motel meer is. De vier toch al oude borden met MEXICAN FOOD, COCKTAILS FOUNTAIN, STEAKS LOBSTER en HOME MADE PIE SANDWICHES zijn nog verder door de tand des tijds aangetast. En door vandalisme. In het bord linksonder zitten twee gaten. De KS van STEAKS en de L van LOBSTER zijn verdwenen. Het deel met de mededeling VACANCY – het NO miste al langer – is zelfs helemaal weg. De neonbuisjes werkten toen ik er langskwam toch al niet meer. En ook al ontbrak toen al het deel met NO, de boodschap was wel duidelijk.
'I always believed the world had an answer / But now I think I've been thinking all wrong / The questions I had well I never really asked 'em / Truth is I don't want to know after all', zingt Jason Eady.
De toekomst is ongewis. En het verleden? Ik fietste grote afstanden alsof het niets was. Op zoek naar de Amerikaanse ziel. Sinds 2008 ben ik niet meer in Amerika geweest. Was ook niet nodig. De Amerikaanse artiesten kwamen wel naar hier. Maar dat is nu ook alweer ruim een jaar geleden. Back To Normal, hoe dat eruit gaat zien weten we nog niet.
Eerst maar even een mailtje sturen naar Jason Eady. Hopelijk stuurt hij een exemplaar van zijn album To The Passage Of Time. Zodat dit stuk een vervolg krijgt in de vorm van een recensie.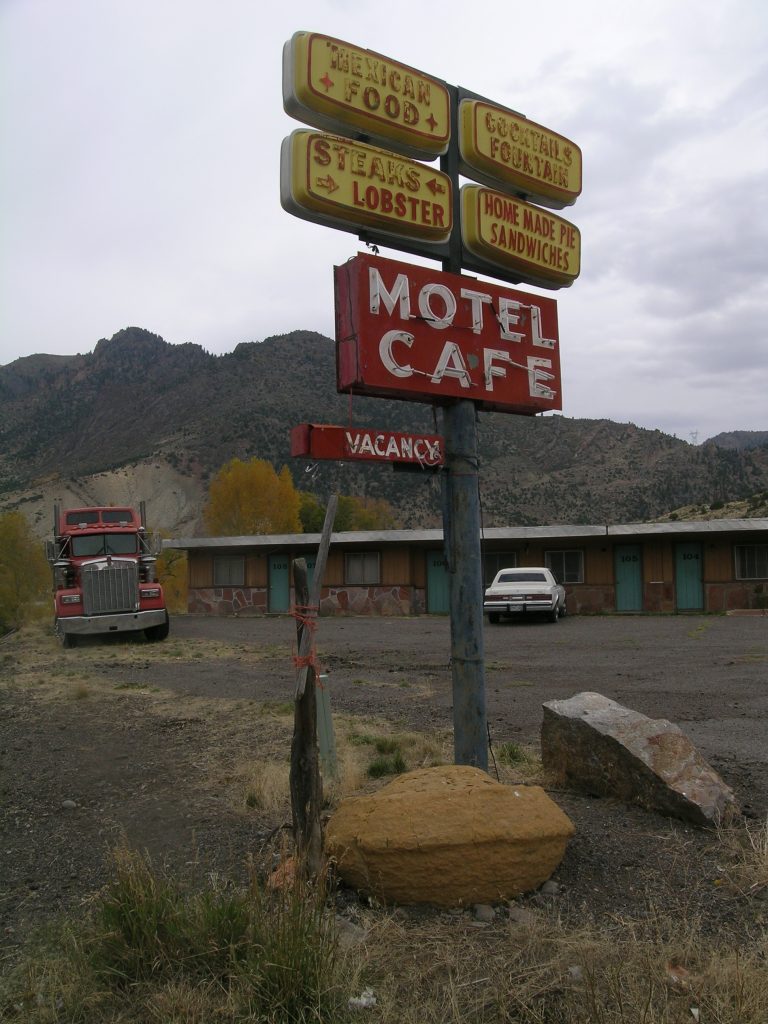 De foto die ik nam tijdens mijn fietstocht in 2008.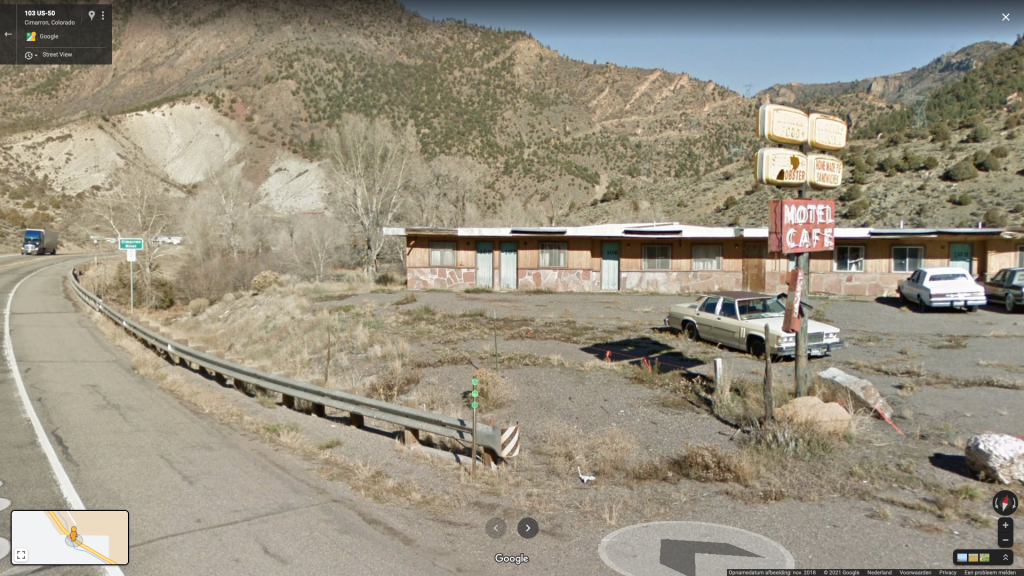 Een beeldschermafbeelding van de bewuste plek op Street View in 2018.