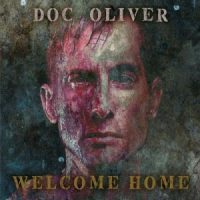 Toevalligerwijze kwam Welcome Home (eigen beheer) van Doc Oliver uit tijdens de terugtrekking van de Amerikaanse troepen en de daaropvolgende evacuatie van alle westerlingen en daaraan gelieerde Afghanen. Het was passend. Je zou het misschien zelfs wel kunnen opvatten als de soundtrack van die hele toestand. Maar het doet er niet toe: de plaat is ook zonder die duiding gewoon geweldig. Doc Oliver is een voormalige hospik (vandaar 'Doc') bij de mariniers die twee jaar in Afghanistan diende. Om medische redenen werd hij uit dienst ontslagen (PTSS). Als vorm van therapie begon hij in zijn garage, met gitaar liedjes te schrijven. Daarvan zijn er nu elf verschenen op dit debuut. Nummers over de dingen die hem elf zijn overkomen, zoals Elmer's waarin het ook gaat om die dag in augustus waarin bij een gevechtshandeling drie kameraden omkomen en een ander zwaar gewond word. Of Helmand, een rauw verhaal waarin Oliver vertelt over de ingewikkelde omgang met de Afghanen. Maar ook over anderen, zoals b.v. over de belevenissen van een Vietnamveteraan (Vietnam Man). Allemaal redelijk rauw geserveerd. Akoestische gitaar als basis, bas en drums toegevoegd en opgesierd met elektrische gitaar. Hier en daar een fijne pedal steel of viool (met name dat laatste is een Beautiful Thing). Welcome Home wordt van harte aanbevolen, ook door Ben Nichols van Lucero.
Welcome is is overal digitaal verkrijgbaar. Voor een cd kun je Doc Oliver mailen: docolivermusic@gmail.com.
Zie hieronder een soloversie van Too Far Gone.