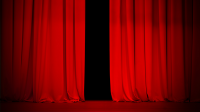 De lege flessen zijn weggebracht en nee, die laatste oliebol nemen we niet meer. De deur naar het jaar 2021 wordt met een harde klap dichtgegooid. Maar niet nadat we voor de laatste keer terugkijken naar het muzikale moois dat het jaar heeft gebracht. Met veel plezier maken we nu de Altcountry.nl-lezers Top 15 van favoriete albums van 2021 bekend. 146 lijstjes werden er ingediend, met meer dan 530 verschillende albums. Dat leverde uiteindelijk een verrassende winnaar op! Maar wel weer een overduidelijke. Hij steekt ver boven de andere podiumgasten uit. Achter de nummer 3 gaapt weer een groot gat naar de nummer 4 die net uit de klauwen van het peloton volgers kan blijven. In de Top 15 staan 8 mannen, 4 vrouwen, 2 bands en een man/vrouw-duo.

1.

James McMurtry – The Horses and the Hounds, 737 punten


2. John Hiatt with The Jerry Douglas Band – Leftover Feelings, 427 punten
3.

Robert Plant & Alison Krauss – Raise The Roof, 416 punten


4.

Garrett T Capps – I Love San Antone, 355 punten


5. Allison Russell – Outside Child, 288 punten

6.

Israel Nash – Topaz, 280 punten


7.

Vincent Neil Emerson – Vincent Neil Emerson, 277 punten


8.

The Felice Brothers – From Dreams To Dust, 262 punten


9.

Margo Cilker – Pohorylle, 252 punten


10.

John R Miller – Depreciated, 226 punten


11.

Emily Scott Robinson – American Siren, 222 punten

12.

Brandi Carlile – In These Silent Days, 212 punten


13. Nathan Bell – Red, White and American Blues, 176 punten


14.

Charles Wesley Godwin – How The Mighty Fall, 172 punten


15.

Los Lobos – Native Sons, 168 Punten
En dan nu over naar alle individuele lijsten. Let the scrolling begin.