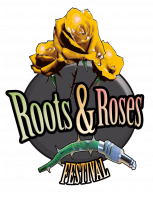 Een paar weken geleden deden we hier al voorzichtig kond van twee festivals die eraan zitten te komen: Heartland en Roots of Heaven, in resp. Hengelo en Haarlem. Vandaag nemen we een paar andere onder de loep. Allereerst het Blue Heart-festival dat dit jaar voor het eerst georganiseerd gaat worden in Victorie in Almaar. Het vindt plaats op vrijdag 15 april. Op de affiche staan: Kevn Kinney, Admiral Freebee, Jake La Botz, Shadwick Wilde, Austin Lucas, Hans Hanneman, Blackbird, Dawn Brothers, T-99 en Chung Kings. Tickets kosten €29,50.
Dan op 30 april en 1 mei in Lessines (of Lessen), in België (vlakbij Geraardsbergen, ten zuidwesten van Brussel); het Roots & Roses-festival. Optredende artiesten zijn onder meer: Jesse Dayton, The Fleshtones, Flamin'Groovies, Jake La Botz, the Black Lips, The Godfathers, Reverand Horton Heat en Chatham County Line (e.v.a.). Kaarten zijn zowel per dag als voor het hele festival verkrijgbaar.
Ook op 30 april: de Rhythm & Blues Night in de Oosterpoort in Groningen, met onder meer Torgeir Waldemar, Chatham County Line, The White Buffalo, John Paul Keith, Cedric Burnside, The James Hunter Six en Rocket From The Crypt en vele andere. Kaarten kosten €43,10
Iets verder weg: op 24, 25 en 26 juni is het weer tijd voor het Bluegrass-festival in Rotterdam, op het Pijnackerplein. De eerste tien namen van optredende artiesten zijn bekend: Henhouse Prowers, Legendary Shack Shakers, Possessed By Paul James, Gangstagrass, Tennessee Studs, Blue Grass Boogiemen, Yonder Boys, Johnny & the Yooahoos, The Switchbacks en Thee Scarecrows AKA. Als altijd: gratis.
Ook verder weg, maar dan vooral geografisch, drie samenwerkende festivals in Kopenhagen, Stockholm en Oslo, met geweldige (overlappende) lineup. In Kopenhagen van 9-12 juni, in Stockholm op 10-11 juni en in Oslo op 11-12 juni, met, hou je vast: Ian Noe, The Dead South, Hayes Carll, Courtney Marie Andrews, Morgan Wade, The Felice Brothers, Elisabeth Cook, Hiss Golden Messenger, Aoife O'Donovan, Milk Carton Kids, Adia Victoria, Shovels & Rope, Darlingside, Arlo McKinley, Heartless Bastards, Emily Scott Robinson, Garrett T. Capps, S.G. Goodman, Caroline Spence, Mipso, Vandoliers, Shannon McNally, The War & Treaty, Daniel Norgren en William Prince. Het is in Scandinavië, dus niet goedkoop.