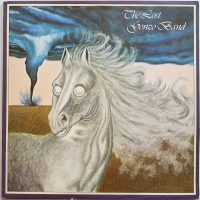 In feite zijn ze altijd blijven opereren in de slagschaduw van Jerry Jeff Walker, of als relatief onzichtbare begeleidingsband van Michael Murphy of Ray Wylie Hubbard. Het moge dan duidelijk zijn dat ze, opgericht in 1972, afkomstig zijn uit Austin, Texas. Vanwege de wisselende bezetting heten ze aanvankelijk The Austin Interchangeable Band, maar enigszins stabieler worden Gary P. Nunn (gitaar, zang), Robert Livingston (bas, zang), John Inman (gitaar), Kelly Dunn (gitaar, banjo, toetsen), Donny Dolan (drums) en Tomas Ramirez (saxofoon) als ze als The Lost Gonzo Band in 1975 hun zelfgetitelde debuutalbum opnemen.
The Lost Gonzo Band beweegt zich tussen countryrock, countrysoul, countrypop en funky country. Country dus – maar dan wel met die gepolijste jaren zeventig vibe. Dit laatste uit zich vooral in de soortement van slicke songs als Loose and On My Way en Those Were the Days; en zeker funky wordt het in Love Drops en People Will Dance. Maar de waarachtige kracht zit hem in songs waar The Lost Gonzo Band het werk van Poco en The Eagles naar de kroon steekt; prachtige countryrocksongs dus als Desperadoes, Reality – à la Jackson Browne – en het fantastische Railroad Man. Dit laatste maakt van The Lost Gonzo Band een alleraardigste countryrockplaat, die toch – ondanks de Texaanse hitte – volledig ondergesneeuwd is geworden: het Lost in The Lost Gonzo Band is dan ook omineus. 
The Lost Gonzo Band blijft ondanks – mindere – vervolgplaten in 1976 en 1978 toch die begeleidingsband die niet op zijn eigen merites beoordeeld wordt en dus in de jaren zeventig blijft steken. Maar een excellente, superieure begeleidingsband is The Lost Gonzo Band wel; en het zelfgetitelde debuut een aanrader.
The Lost Gonzo Band. MCA Records, 1975. Loose and On My Way | Desperadoes | Money | Love Drops | Reality | People Will Dance | Railroad Man | Take Advantage of Your Changes | Those Were the Days | Fool For A Tender Touch