Kris Kristofferson – Billy Joe Shaver – Tony Joe White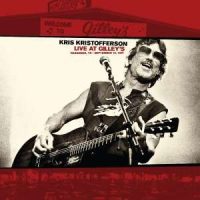 In 2013 stond Kris Kristofferson op TakeRoot. Solo. Een man met zijn gitaar en geweldige liedjes. Blij dat ik hem gezien heb. Maar nog liever was ik bij het concert in Gilley's in Pasadena, Texas, geweest op 15 september 1981. Niet alleen omdat ik graag eens had rondgekeken in die honky tonk waar de film Urban Cowboy werd opgenomen, maar vooral om de band die Kristofferson toen nog bij zich had aan het werk te zien. Over de liedjes hoeven we het eigenlijk helemaal niet te hebben, die zijn ijzersterk, maar wel over de band die hem begeleidde. Die bestond uit Stephen Bruton (gitaar, mandoline, zang), Glen Clark (toetsen, gitaar, mondharmonica, zang), Sammy Creason (drums), Donnie Fritts (toetsen), Tommy McClure (bas) en Billy Swan (toetsen, gitaar, zang). En dan is er nog het publiek dat behoorlijk uit het dak gaat. Vooral enkele vrouwen in het publiek laten van zich horen. Zeer sfeervol dus, dit Live At Gilley's (New West Records/V2).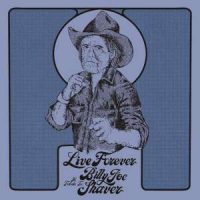 Charlie Sexton en Freddy Fletcher produceerden Live Forever – A Tribute To Billy Joe Shaver (New West Records/V2). Eerlijk gezegd dacht ik dat er ook al zo'n eerbetoon was, maar dat gaat om een weergave van een concert in 2004 ter ere van de 65ste verjaardag van Shaver. Met artiesten als Guy Clark, Robert Earl Keen, Todd Snider, Joe Ely en anderen. De lijst gasten op dit album is ook niet misselijk. Met een heel sterk begin van Willie Nelson die gezelschap heeft van Lucinda Williams op Live Forever. Ook Ride Me Down Easy door Ryan Bingham met Nikki Lane is de moeite waard. Net als Old Five And Dimers Like Me van Rodney Crowell. Er is in sommige kringen wat kritiek op het uitnodigen van Edie Brickell en Nathaniel Rateliff, omdat die maar weinig met de outlawbeweging van doen hebben, maar dat is niet terecht. Rateliff zorgt zelfs voor een van de hoogtepunten met zijn uitvoering van You Asked Me To. Amanda Shires speelde een tijdje in zijn band en zoals ze voor de dag komt op Honky Tonk Heroes, zo zou ik haar vaker willen horen. Talloze malen interessanter dan haar eigen aanstellerige muziek van de laatste tijd.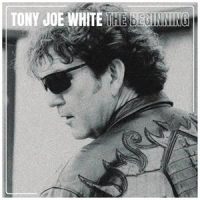 En dan is er nog de rerelease van The Beginning (New West Records/V2) van Tony Joe White uit 2001. Met dat album ging een oude wens van White in vervulling; een zo kaal mogelijk album uitbrengen. Zijn zoon Jody White was op dat moment zijn manager en producer. Het is misschien wel het beste album van White. De sound van het dampende moeras, waar de blues rond je blijft hangen als vliegen op een zomeravond. Voor het eerst in twintig jaar weer verkrijgbaar op cd.