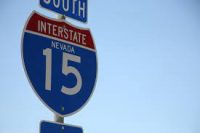 Yes! De wat cryptische titel van deze post gaat natuurlijk over de lijstjes. We gaan 'm weer samen maken, die top-15 van favoriete americana-albums. En daarvoor hebben we jullie lijstjes nodig, die je kunt insturen met gebruikmaking van deze speciaal daarvoor gemaakte webpagina. We zijn heel benieuwd wat voor pareltjes daar dit jaar weer op voorkomen. En op wat er uiteindelijk uit gaat rollen. Zijn het bekende namen of komen er ineens nieuweartiesten bovendrijven? Let wel, het moet gaan om altcountry- of americana-albums. Voor het berekenen van de de uiteindelijke lijst maken we wederom gebruik van de Formule 1 puntentelling. Dat betekent: P1 – 25 pnt,P2 – 18 pnt, P3 – 15 pnt, P4 – 12 pnt, P5 – 10 pnt, P6 – 8 pnt, P7 – 6 pnt, P8 – 4 pnt, P9 – 2 pnt, P10 – 1 pnt. Dat betekent dat de bovenste album dus meer gewicht in de schaal leggen.
Kom je niet tot een lijstje van 10 albums? Geen nood, lijstjes met 5 albums tellen ook al mee.
Tot en met zaterdag 24 december tijd heb je de tijd om na te denken en in te vullen. Die kerstavond om 23.59 uur sluiten we de lijnen en begint het tellen voor de Altcountry Top 15 over 2022! Op oudjaarsdag zetten we hem online (en als vanouds ook weer alle individuele lijsten!).