Brad Marino – Geoff Palmer – Nat Freedberg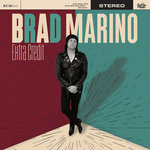 Voor pure pop moet je tegenwoordig zijn bij Rum Bar Records uit Boston, Massachusetts. Daarom aandacht voor drie geweldige lawaaiplaatjes om die bewering kracht bij te zetten. Extra Credit (Rum Bar Records/Sonic Rendezvous) van Brad Marino begint met Broken Clocks als Beach Boys in combinatie met gitaarriffs van Chuck Berry. No One Else Tried It is daarna lekker rammen als Ramones. Met zijn catchy nummers die zo rond de drie minuten klokken grijpt Marino terug naar de jaren 50, 60 en 70. En dat klinkt behoorlijk cool. Bijna net zo cool als de Jesus Of Cool, te weten Nick Lowe, wiens debuut met die titel overigens in Amerika de titel Pure Pop For Now People kreeg. En dat is eigenlijk gewoon ook een geweldige titel. Natuurlijk is die Nick Lowe (en dus ook Dave Edmunds) een grote invloed voor Marino die liedjes schrijft met titels als C'Mon C'Mon C'Mon. Hij speelt zelf bijna alles in: gitaren, bas, drums, percussie. Alleen voor toetsen kreeg hij hulp. Overigens speelt Marino ook nog in enkele andere bands waaronder The Connection. In die band zit ook Geoff Palmer.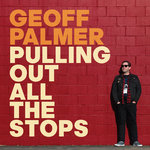 Over Pulling Out All The Stops (Rum Bar Records/Sonic Rendezvous) van Geoff Palmer zijn we al net zo enthousiast. En eigenlijk kunnen we heel veel herhalen. Ook deze Palmer, die net als Marino afkomstig is uit de Amerikaanse staat New Hampshire, knalt er liedjes uit die stuk voor stuk hits zouden moeten zijn. Dat zijn ze natuurlijk niet, maar dat maakt niet uit. Everything Is Cool en daar draait het om. Overigens zijn de liedjes van Palmer en Marino wel hits op het radiostation van Little Steven, een verklaarde fan. En ja, ook dit klinkt als Beach Boys in combinatie met Ramones. En als powerpopbands (Shoes, The Knack, Rubinoos) die eind jaren 70 hetzelfde deden. Zoet als een Donut, maar wel vol Speed. Bubblegum met een knal!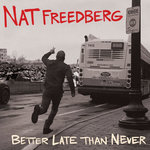 Net als Marino en Palmer draait Nat Freedberg al een tijdje mee. In de platenkast alhier staat zelfs nog vinyl van hem. De ep (op lp-formaat) Get Burned uit 1985 van het trio The Flies biedt aardige garagerock, maar Better Late Than Never (Rum Bar Records/Sonic Rendezvous) is eigenlijk nog overtuigender. Dat zit natuurlijk al een beetje in die titel, deze Devil Rockin' Man uit Boston is alleen maar scherper geworden. Luister maar naar die ronddraaiende gitaar van het titelnummer. Made Loud to be Played Loud staat op de hoes en zo is het maar net. Ook deze heerlijke herrie gaat met een geweldige drive langs de bekoringen van powerpop. Strak en vol hooks. Een stugge beat en korte gitaarsolo's op het op een Diddleybeat lopende I Think I Died And Went To Heaven. Snerpende zang die bij echte rock-'n-roll van de straat hoort op World To Come. Samenzang op Madame Butterfly.