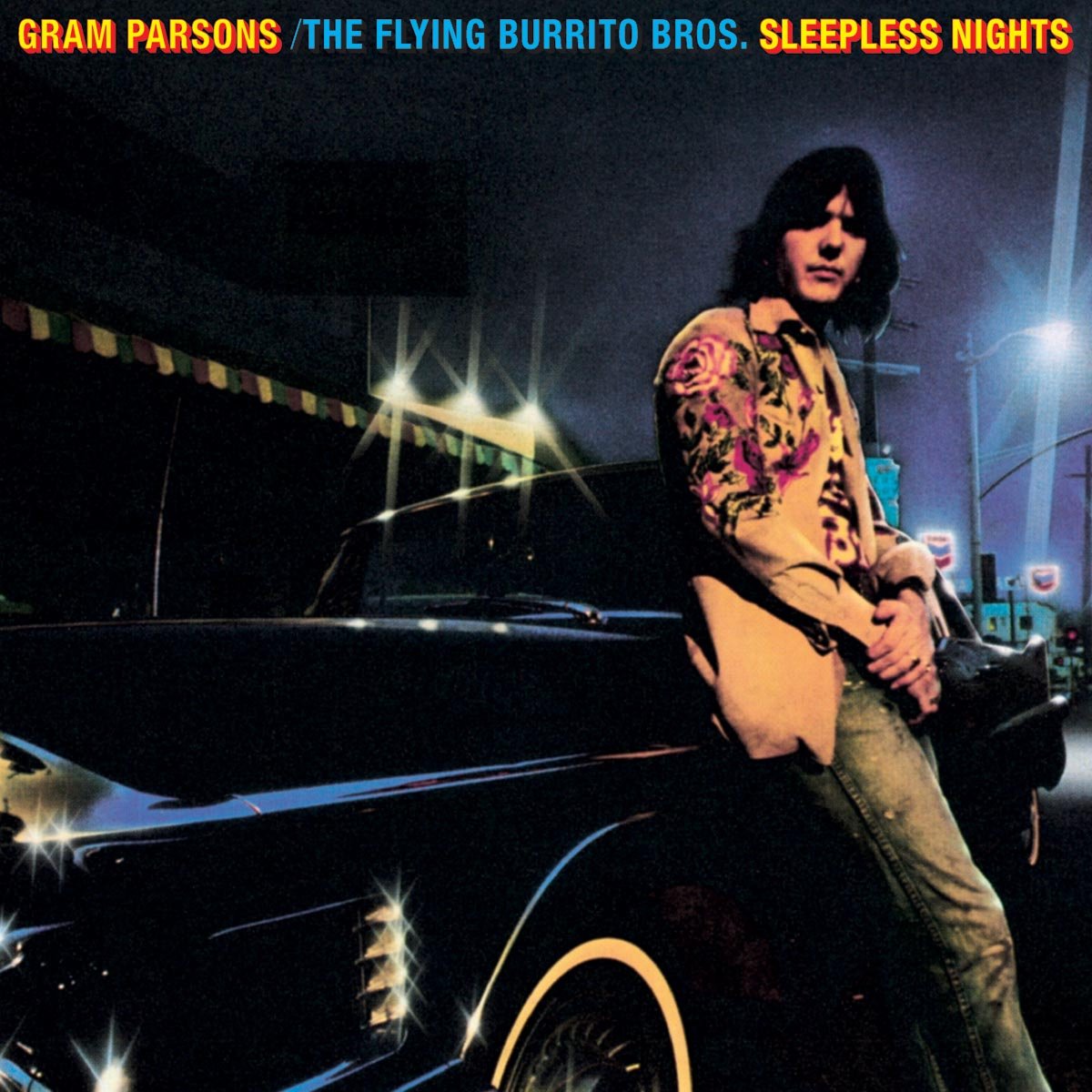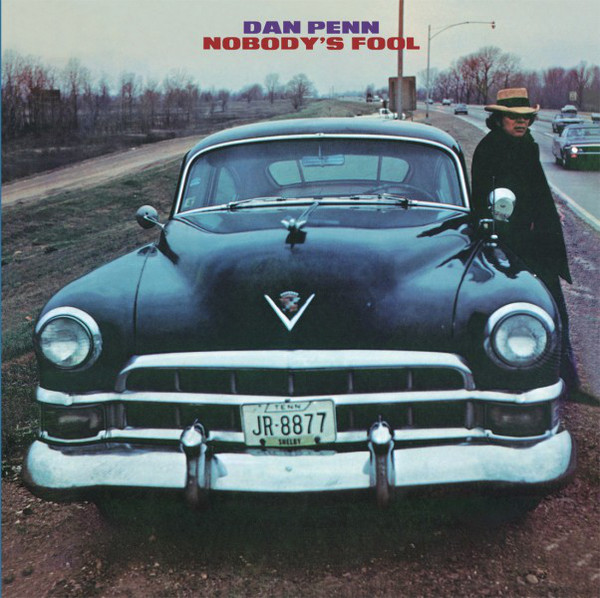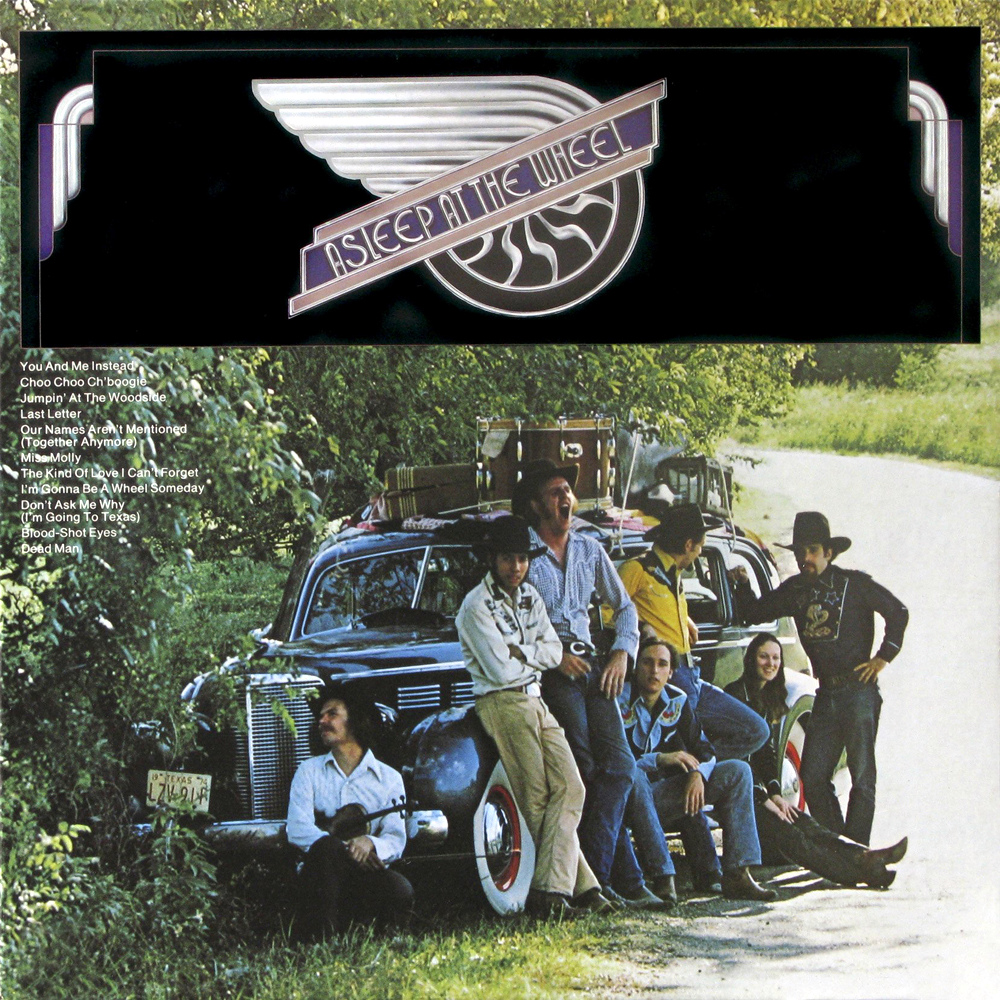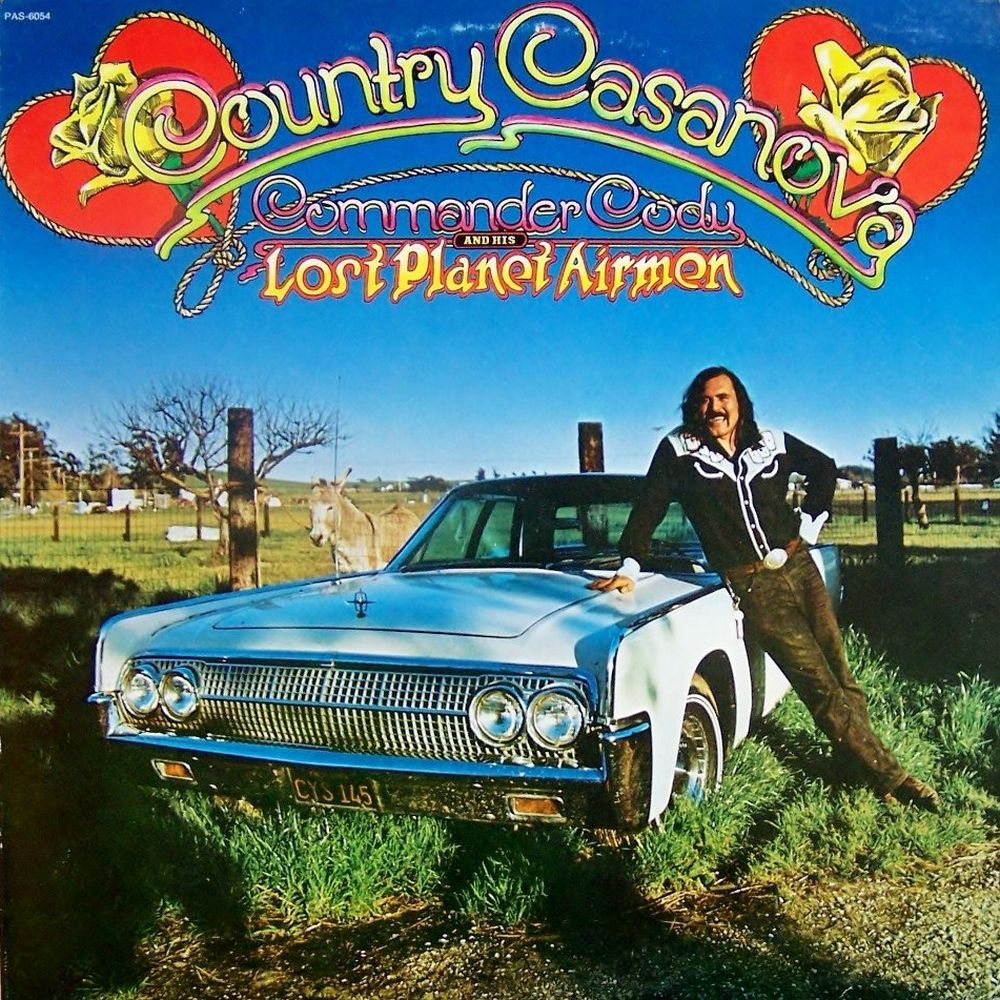 'Well I'm a country casanova / My number's written down / On the wall in every ladies room / Everywhere around town.' Geen wonder, elke man is een country casanova met zo'n bak onder de kont. Dus zie hem daar staan, George Frayne. Hij was niet alleen de commander, hij was ook de Country Casanova. Tevreden kijkt hij in de lens van fotograaf Jim Marshall. Die had voor de gelegenheid zijn Lincoln Continental meegenomen waar Frayne nonchalant tegenaan staat geleund. Die auto had nog van die achterdeuren die scharnierden aan de achterkant. Dus als je die opendeed terwijl de wielen rolden, gooide de wind de deur onmiddellijk wagenwijd open, met heel wat doden als gevolg. Zelfmoorddeuren werden ze wel genoemd.
Toepasselijk die auto. Met een cover van Hot Rod Lincoln had de band namelijk een hit gehad. Overigens wel een heel ander model dan op de hoes. Die hot rod was een stukje huisvlijt. Singer-songwriter Charlie Ryan, die het liedje schreef in 1955, had op een ingekort chassis van een Lincoln de body van een Ford Model A gezet. In het liedje vliegt de hot rod andere deelnemers aan een race met start in San Pedro, Californië, voorbij alsof ze stilstaan.
De leden van Commander Cody & His Lost Planet Airmen kwamen uit alle hoeken van de Verenigde Staten. De acht mannen die op de achterkant van de hoes voor een omgebouwde Greyhound-bus staan brachten rock-'n-roll, country, rockabilly, western swing en jump blues samen, met Commander Cody (Frayne dus) op boogiewoogie piano. Billy C. Farlow was de leadvocalist, een rol die overigens ook Bill Kirchen (op de hoes staat Kircher), John Tichy en de commander himself vervulden.
Ook Asleep At The Wheel is een collectief dat een heel podium in beslag neemt. De band van Ray Benson bestaat op deze titelloze tweede elpee naast hem uit vijf andere mannen en een vrouw. Maar dat was nog niet voldoende om de western swing goed in de verf te zetten. Want ook de legendarische violist Johnny Gimble is present, net als Micky Raphael op mondharmonica. En verder leende de band Andy Stein (saxofoon en fiddle) en Bobby Black (pedal steel) van Commander Cody & His Lost Planet Airmen.
Kant 2 begint met I'm Gonna Be A Wheel Someday, geschreven door fabrieksarbeider Roy Davis, die het opstuurde naar Dave Bartholomew, waarna Fats Domino er een hit mee scoorde. Een liedje dat Asleep At The Wheel op het lijf geschreven was. 
De hoes van mijn exemplaar van Nobody's Fool van Dan Penn is flink verkleurd. Het magenta is er helemaal uitgetrokken. Het rood van de titel is verworden tot een grijs dat nauwelijks afsteekt tegen de grauwe lucht daar aan de Mississippi River. Rechtsboven zit een snee van een centimeter diep in het karton. Een cut-out dus. Stond in de bakken bij platenzaak Concerto in Amsterdam. Voor een rijksdaalder! Voor zulke koopjes ging ik in de jaren 80 en 90 zo'n vier keer per jaar naar de hoofdstad. Op de terugweg in de trein naar Groningen haalde ik dan minstens drie keer alle aankopen uit de tassen om ze te bekijken. Jammer dat dat in de auto niet kon trouwens. Maar daar draaide ik dan wel weer cassettebandjes die ik zorgvuldig had samengesteld met nummers van elpees en later ook cd's.
De verkleuring van Nobody's Fool heeft alles te maken met de ereplaats die de hoes jaren heeft ingenomen op een vaste kast in mijn toenmalige bovenwoning in Groningen. Daar stond de plaat naast Country Casanova en Sleepless Nights. Die laatste elpee van Gram Parsons is een allegaartje aan covers. Drie nummers met Emmylou Harris die Grievous Angel niet hebben gehaald en opnamen met The Flying Burrito Brothers die nauwelijks de moeite waard zijn.
Maar de hoesfoto van Sleepless Nights is schitterend.
Gram Parsons Flying Burrito Brothers – Sleepless Nights (1976)
Dan Penn – Nobody's Fool (1973)
Asleep At The Wheel – Asleep At The Wheel (1974)
Commander Cody & His Lost Planet Airmen – Country Casanova (1973)