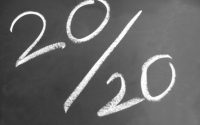 Ladies and gentlemen, we got him! Hier is de top 20 van favoriete americana-albums van 2000 tot en met 2020.
Er hebben 74 liefhebbers hun lijstjes met albums ingestuurd en we hebben onze eigen lijsten zoals deze hier al eerder gepubliceerd zijn, ook meegerekend om tot een schitterende lijst te komen. Met een afgetekende winnaar en ook nummer 2 heeft meer dan een neuslengte voorsprong op de rest. Daarna ligt het allemaal best dicht bij elkaar. Een aantal albums heeft een gelijk aantal punten gekregen. In dat geval heeft de artiest die door jullie het meest genoemd werd (maar met verschillende albums) de doorslag gegeven. Sommige artiesten werden best vaak genoemd maar met verschillende albums waardoor ze niet in de lijst terug te vinden zijn. Zo ontbreekt Lucinda Williams, terwijl -mochten alle punten bij een zelfde album van haar terechtgekomen zijn- zij op de vierde plek in deze lijst zou staan. Andere artiesten lukte het zelfs om met twee albums in de lijst te komen. Verder: alle artiesten zijn Amerikaans, op één na (een Canadees).
Alle persoonlijke lijstjes staan onder de Top 20. De komende weken gaan we ook, in speciale posts, de aangeleverde toelichtingen op jullie nr. 1's online zetten. Dat wordt weer heerlijk grasduinen!
DE TOP 20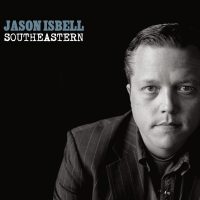 1. Jason Isbell  – Southeastern 202 ptn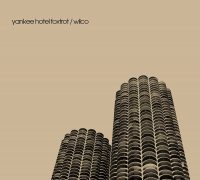 2. Wilco – Yankee Hotel Foxtrot 118 ptn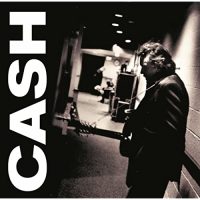 3. Johnny Cash  – American III: Solitary Man  98 ptn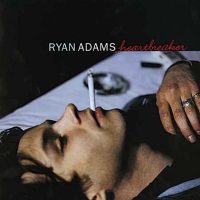 4. Ryan Adams  – Heartbreaker 94 ptn
5. Daniel Romano – Come Cry With Me   90 ptn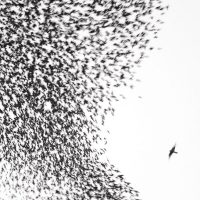 6. Wilco – Sky Blue Sky    90 ptn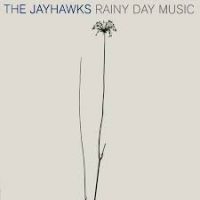 7.The JayHawks – Rainy Day Music    77 ptn

8. Gillian Welch – The Harrow & The Harvest    73 ptn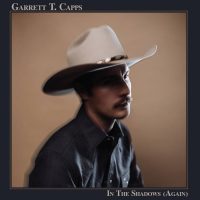 9. Garrett T. Capps – In the Shadows (Again)  68 ptn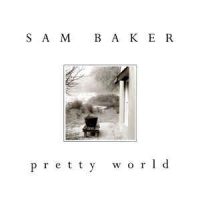 10. Sam Baker – Pretty World  61 ptn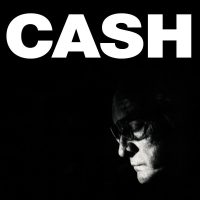 11. Johnny Cash – American IV: The Man Comes Around  58 ptn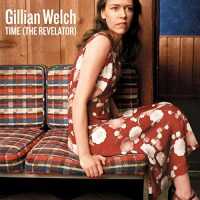 12. Gillian Welch – Time (The Revelator) 54 ptn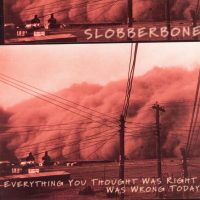 13. Slobberbone – Everything You Thought Was Right Was Wrong Today   54 ptn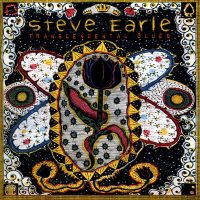 14. Steve Earle – Transcendental Blues 53 ptn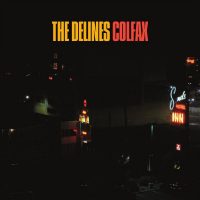 15. The Delines  – Colfax 53 ptn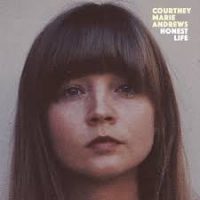 16. Courtney Marie Andrews – Honest life    52 ptn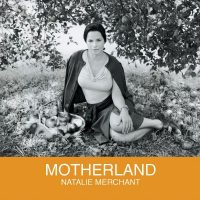 17. Natalie Merchant – Motherland   52 ptn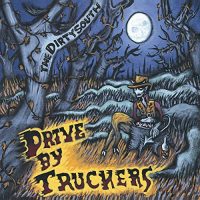 18. Drive-by Truckers – The Dirty South  51 ptn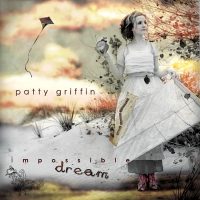 19. Patty Griffin – Impossible Dream   50 ptn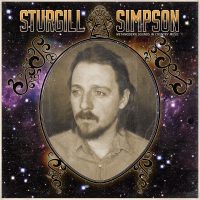 20. Sturgill Simpson – Metamodern Sounds In Country Music  50 ptn
Hieronder, in alfabetische volgorde, jullie persoonlijke lijstjes.
Aart Harder
1. Johnny Cash – American III: Solitary man
2. Lucinda Williams – This Sweet Old World (nieuwe uitgave 2017)
3. Steve Earle – Transcendental Blues
4. Wilco – Yankee Hotel Foxtrot
5. Bruce Springsteen – The Rising
6. John Mellencamp – "Life, Death, Love and Freedom"
7. Jason Isbell – Southeastern
8. Natalie Merchant – Motherland
9. Sturgill Simpson – A Sailor's Guide To Earth
10. Frazey Ford – Indian Ocean
Ab Groenewolt
1. The Jayhawks – Rainy day music
2. John Mellencamp – Sad Clowns & Hillibilies
3. Ryan Adams – 1989
4. Bruce Springsteen – Letter to you
5. Chris Stapleton – Traveller
6. J.W. Roy – Dry Goods & Groceries
7. Teskey Brothers – Half Mile Harvest
8. Cordovas – Cordovas
9. Neal Casal – Roots and Wings
10. Josh Ritter – Fever Breaks
Adri Akkerman
1. Darrell Scott – The invisible man
2. Jenee Halstead – Raised by wolves
3. 16 Horse Power – Yours truly
4. Eilen Jewell – Sea of tears
5. Wilco – Wilco (the Album)
6. Kathleen Edwards – Failer
7. Tedeschi Trucks Band – Let me get by
8. Levi Parham – These American blues
9. Frazey Ford – Indian ocean
10. Elliott Brood – Ambassador
Andre Boer
1. Gregory Alan Isakov – Evening Machines (2018)
2. J.J. Cale – Stay Around (2019)
3. Will Kimbrough – Wings (2010)
4. Hayward Williams – Pretenders (2017)
5. Andrew Swan – The Braves (2004)
6. James McMurtry – Complicated Game (2015)
7. Ray Bonneville – Goin' By Feel (2007)
8. Luke Winslow King – Everlasting Arms (2014)
9. Jason Isbell – Southeastern (2013)
10. Bruce Springsteen – Western Stars 2019)
Bea van Dijk
1. Johnny Cash – American IV : The man comes around 2002
2. Otis Gibbs – Souvenirs of a misspent youth 2014
3. Israel Nash – Rain plans 2013
4. Garrett T. Caps – In the shadows again 2018
5. Mary Gauthier – Mercy now 2005
6. Gill Landry – Skeleton at the banquet 2020
7. Jerry Leger – Nonsense and heartache 2018
8. Kacey Musgraves – Same trailer different park 2013
9. Lindi Orgega – Little red boots 2011
10. Kurt Vile – B'lieve I'm going doen 2015
Boris van Zalk
1. Ruston Kelly – Dying Star (2018)
2. Bonnie Prince Billy – Beware (2009)
3. The Deep Dark Woods – The Place I Left Behind (2011)
4. Johnny Cash – American lll: Solitary Man (2000)
5. Jason Isbell – Southeastern (2013)
6. Gillian Welch – Soul Journey (2003)
7. Colter Wall – Colter Wall (2017)
8. Sam Baker – Pretty World (2007)
9. Ryan Adams – Ryan Adams (2014)
10. Sturgill Simpson – Metamodern Sounds in Country Music (2014)
Christian Spanjers
1. Drive-by Truckers – Brighter than creation's dark
2. Calexico – Feast of wire
3. Ryan Adams – Ryan Adams
4. "Goodnight, Texas " – A long life of living
5. Ryan Bingham – Mescalito
6. Amos Lee – Mission Bell
7. Jayhawks – Rainy day music
8. Jason Isbell – Southeastern
9. Beck – Morning Phase
10. Dawes – Nothing is wrong
Coen Baljé
1. Songs: Ohia – The Magnolia Electric
2. Will Johnson – Vultures Await
3. Greg Brown – Covenant
4. Ryan Adams – Heartbreaker
5. Graham Lindsey – Famous Anonymous Wilderness
6. Iron & Wine – Our Endless Numbered Days
7. Magnolia Electric Co – What Comes After the Blues
8. Ben Weaver – Stories Under Nails
9. Justin Townes Earle – The Saint Of Lost Causes
10. Jeffrey Foucault – Salt On Wolves
Danny van Eijk
1. Tyler Childers – Purgatory
2. James Steinle – South Texas Homecoming
3. Jason Isbell – Southeastern
4. Kacey Musgraves – Golden Hour
5. Fried Chicken & Evil Women – Vincent Neil Emerson
6. Colter Wall – Songs of the Plains
7. Gabe Lee – Honky Tonk Hell
8. Daniel Romano – If I've Only One Time Asking
9. Garett T. Caps – In the Shadows (Again)
10. Billy Strings – Home
Dennis Brouwers
1. Wilco – Yankee Hotel Foxtrot
2. Ryan Adams – Ryan Adams
3. Avett Brothers – I and Love and You
4. Steve Earle – Ghosts of West Virginia
5. Jason Isbell – Something more than free
6. Wynntown Marshals – After all these years
7. Leonard Cohen – You want it darker
8. Father John Misty – God's favourite customer
9. Chuck Prophet – Bobby Fuller died for your sins
10. The Long Winters – When I pretend to fall
Diederik
1. Tom Russell – Hotwalker
2. Willard Grant Conspiracy – Regard the End
3. Sam Baker – Cotton
4. Lucinda Williams – Down where the spirits meet the bone
5. Jeffrey Foucault – Shoot the moon right between the eyes
6. Daniël Romano – Cry with me
7. Son of the Velvet Rat – Dorado
8. Gretchen Peters – Blackbirds
9. Weakerthans – Left and Leaving
10. Western Youth – Western Youth
Dion T.
1. Slobberbone – Everything you thought was right was wrong today
2. Elliott Brood – Day into years
3. Willard Grant Conspiracy – Let it roll
4. Drive-by Truckers – Southern Rock Opera
5. Ry Cooder – Pull some dust and sit down
6. North Mississippi Allstars – Electric Blue Watermelon
7. Bruce Springsteen – The Rising
8. I can lick any son of a bitch in the house – Sounds of dying
9. Ryan Adams – Gold
10. Israel Nash – Isarel Nash's Rain Plans
Erik F
1. Patty Griffin – Impossible Dream
2. Rodney Crowell – The Houston Kid
3. Caroline Herring – Wellspring
4. Slobberbone – Everything You Thought Was Right Was Wrong Today
5. Tom Russell – Modern Art
6. Allison Moorer – The Duel
7. Ron Sexsmith – Retriever
8. Sarah Lee Guthrie – Sarah Lee Guthrie
9. Rod Picott – Stray Dogs
10. The Yearlings – The Yearlings
Esther van Gemeren
1. Civil Wars – Barton Hallow
2. Mulligan Brothers – Via Portland
3. Ben Bullington – Ben Bullington
4. Michael McDermott & The Westies – Six On The Out
5. Mary Chapin Carpenter – The Things We Are Made Of
6. Gretchen Peters – Hello Cruel World
7. Jason Isbell – Southeastern
8. Brandi Carlile – "By The Way, I Forgive You"
9. The Jayhawks – Back Roads And Abandoned Motels
10. Brother Brothers – Some People I Know
Frank De Saeytyd
1. The Delines – Colfax
2. Gillian Welch – The Harrow & The Harvest
3. Wilco – Sky Blue Sky
4. Sufjan Stevens – Carrie & Lowell
5. Lucinda Williams – The Ghosts of Highway 20
6. Tom Waits – "Orphans, Brawlers, Bawlers and Bastards"
7. Bob Dylan – Rough And Rowdy Ways
8. Bill Fay – Life Is People
9. John Moreland – High On Tulsa Heat
10. Drive-by Truckers – Brighter Than Creation's Dark
Frans Lomans
1. Bombino – Nomad
2. Gillian Welch – Time (The Revelator)
3. Steve Earle – Transcendental Blues
4. North Mississippi Allstars – Electric Blue Watermelon
5. Sam Baker – Pretty World
6. Jon Dee Graham – It's Not As Bas As It Looks
7. Tom Russell – Blood And Candle Smoke
8. Lucinda Williams – The Ghosts Of Highway 20
9. Sun Kil Moon – Benji
10. Mavis Staples – One True Vine
Geert Zomer
1. John Fullbright – From the Ground Up
2. Barna Howard – Quite a Feeling
3. Steph Cameron – Daybreak over Jackson Street
4. Huck Notari – Highland
5. The Hangdogs – Beware of the Dog
6. Brent Best – "Your Dog, Champ"
7. Roseanne Reid – Trails
8. Rachel Baiman – Shame
9. Ben de la Cour – The High Cost of Living Strange
10. Ray Lamontagne – Till the Sun Burns Black
Guido Eulink
1. Sam Baker – Land of doubt
2. Dawes – Nothing is wrong
3. Jonathan Wilson – Fanfare
4. Jason Isbell and the 400 Unit – Reunions
5. Greg Copeland – Diana and James
6. Jackson Browne – Standing in the breach
7. Rosanna Cash – The river& the thread
8. Ryan Adams – Gold
9. Warren Zevon – The wind
10. Don Henley – Cass county
Gunther Degryse
1. Baptist Generals – No silver/ no gold
2. My Morning Jacket – At Dawn
3. Songs: ohia/ Magnolia electric co – Magnolia electric co
4. Sun kil moon – Admiral fell promises
5. Richmond Fontaine – The Fitzgerald
6. The Mountain Goats – All hall west texas
7. Johnny Cash – American 3 : solitary man
8. Ben Weaver – Hollerin at a woodpecker
9. Phosphorescent – Here's to taking it easy
10. Micah P. Hinson – And the red empire orchestra
Hans
1. Jason Isbell – Southeastern
2. Wilco – Sky blue sky
3. Adele – 21
4. Vanwijck – God is on a detour
5. Mary Gauthier – Between daylight and dark
6. Eels – Hombre Lodo
7. Lucinda Williams – World without tears
8. Bruce Springsteen – Letter to you
9. Gilian Welch – Soul Journey
10. John Hiatt – Mystic Pinball
Hans Joustra
1. Garrett T. Capps – In the Shadow
2. Daniel Romano – Come Cry With Me
3. Charles Wesley Godwin – Seneca
4. John Prine – Fair and Square
5. Joe Ely – Panhandle Rambler
6. Ronny Elliott – Hep
7. Jayhawks – Rainy Day Music
8. Matty Charles – Back at your Door
9. Old Joe Clarks – Town of Ten
10. Geronomi Getty – Geyhound Blues
Hans van Gemeren
1. Michael McDermott & The Westies – West Side Stories
2. Rosanne Cash – The River & The Thread
3. Jason Isbell – Southeastern
4. Chris Stapleton – Traveller
5. Allison Moorer – Blood
6. Mary Chapin Carpenter – The Dirt And The Stars
7. The Delines – The Imperial
8. Dave Alvin – Public Domain (Songs From The Wild Land)
9. Daniël Lohues – Moi
10. Buddy & Julie Miller – Buddy & Julie Miller
Harm Bosch
1. Jason Isbell – Southeastern
2. Drive By Truckers – Decoration Day
3. American Aquarium – Burn Flicker Die
4. John Moreland – In The Throes
5. Tyler Childers – Live on Red Barn Radio I & II
6. Arlo McKinley & the Lonesome Sound – Arlo McKinley & the Lonesome Sound
7. Matt Woods – With Love from Brushy Mountain
8. Charles Wesley Godwin – Seneca
9. Gillian Welch – Tme (the revelator)
10. Cody Jinks – Adobe Sessions
Henk van der Linden
1. Jeffrey Foucault – Stripping Cane
2. Ryan Adams – Ashes & Fire
3. Bear's den – So that you might hear me
4. Something more than free – Jason Isbell
5. Noah Gundersen – Ledges
6. Ray Lamontagne – Trouble
7. Patty Griffin – Impossible dream
8. The New Basement Tapes – Lost on the river
9. Wilco – Sky blue sky
10. Counting Crows – Saturday nights & sunday mornings
Hub Urlings
1. Bill Fay – Life is People (2012)
2. Sufjan Stevens – Carrie & Lowell (2015)
3. Leonard Cohen – You want it Darker (2016)
4. Anna Laube – The Tree (2016)
5. Jeffrey Foucault – Ghost Repeater (2006)
6. Courtney Mary Andrews – Honest Life (2017)
7. Sam Baker – Land of Doubt (2017)
8. Ad Vanderveen – Fields of Plenty (2005)
9. Gretchen Peters – Dancing with the Beast (2018)
10. Derek Senn – How could a Man (2019)
Jaap van Belen
1. Wilco – Yankee Hotel Foxtrot
2. Blackie & The Rodeo Kings – High Or Hurtin`- The Songs Of Willie P. Bennett
3. South San Gabriel – Dual Hawks
4. The Delines – Colfax
5. Jason Isbell – Southeastern
6. 16 Horsepower – Folklore
7. Will Johnson – Vultures Await
8. Blitzen Trapper – Furr
9. The Avett Brothers – I And Love And You
10. The Antlers – Familiars
Jacob Rijskamp
1. Jimmy LaFave – Depending On The Distance
2. Lucinda Williams – Blessed
3. Mandolin Orange (Watchhouse) – Such Jubilee
4. Son Volt – Okemah and the Melody of Riot
5. Magnolia Electric Co. – Josephine
6. Lori McKenna – Lorraine
7. Drive-By Truckers – The Dirty South
8. Daniel Romano – If I've Only One Time Askin'
9. Gillian Welch – The Harrow & The Harvest
10. Willie Sugarcapps – Willie Sugarcapps
Jacques Heiligers
1. White Owl Red – Naked and Falling
2. Terry Klein – Tex
3. Chris Brecht – The Great Ride
4. The Delines – Colfax
5. 16 Horsepower – Secret South
6. Red Shahan – Men and Coyotes
7. Grayson Capps – If You Knew My Mind
8. Jeffrey Foucault – Stripping Cane
9. Slobberbone – Everything You Thought Was Right Was Wrong Today
10. Sturgill Simpson – Metamodern Sounds in Country Music
Jair Hoogland
1. Daniel Romano – Come Cry With Me
2. Fleet Foxes – Fleet Foxes
3. Hellacopters – By The Grace Of God
4. Paul Cauthen – My Gospel
5. Jay Reatard – Blood Visions
6. Charlie Crockett – Lil G.L's Honky Tonk Jubilee
7. Mandolin Orange – Blindfaller
8. Margo Price – Midwest Farmer's Daughter
9. The Apers – ST
10. The Ponys – Turn The Lights Out
Jaks Schuit
1. Marlon Williams – Make Way For Love
2. Jim White – Misfit's Jubilee
3. Kevin Morby – City Music
4. Colter Wall – Colter Wall
5. Tweedy – Sukierae
6. Centro-Matic – Take Pride In Your Long Odds
7. The Baptist Generals – Jackleg Devotional To The Heart
8. Dalton Domino – Songs From The Exile
9. Gill Landry – Love Rides A Dark Horse
10. Matthew E. White – Fresh Blood
Jan Jongeneel
1. Courtney Marie Andrews – honest life
2. John Prine – fair and square
3. David Olney – women across the river
4. Steve Earle – townes
5. Natalie Merchant – the housecarpenter daugher
6. Guy Clark – my favorite pictures
7. Dolly Parton – the grass is blue
8. Gillian Welch – Time (The Revelator)
9. Douwe Bob – born in a storm
10. Tim Knol + bluegrass boogiemen – happy hour
Jan Pinxteren
1. Wilco – Sky Blue Sky
2. Israel Nash Gripka – Barn Doors And Concrete Floors
3. Nathaniel Rateliff – And It's Still Allright
4. David Newbould – Tennessee
5. Fred J Eaglesmith – Milly's Cafe
6. John Prine – The Tree Of Forgiveness
7. Johnny Cash – American III: Solitary Man
8. Jennie Stearns – Sing Desire
9. Sam Baker – The Pretty World Trilogy
10. Jason McNiff – Rain Dries Your Eyes
Jan Willem Bos
1. Bob Carpenter – Silent passage
2. Fred Eaglesmith – Milly's cafe
3. Jimmy Lafave – Blue nightfall
4. Dave Alvin – West of the west
5. Jeffrey Foucault – Ghost repeater
6. Malcolm Holcombe – Come hell or high water
7. Honey Island Swamp Band – Cane sugar
8. Tony Joe White – Rain crow
9. Neil Young – Prairie wind
10. Ry Cooder – The prodigal son
Jo Bos
1. Rodney Crowell – Fate's Right Hand
2. Guy Clark – The Dark
3. Bruce Springsteem – We Shall Overcome / The Seeger Sessions
4. Daniel Romano – If I've only One Time Asking
5. The Jayhawks – Rainy Day Music
6. Tom Russell – Blood and Candle Smoke
7. Jason Isbell & the 400 units – Southeastern
8. Greg Trooper – Floating
9. Rosamma Cash – The List
10. John Prine – Fair and Square
Johan Vanmunster
1. Loudon Wainwright lll – Last man on earth
2. Chris Smither – Still on the levee
3. Steve Earle – Transcendental blues
4. Courtney Marie Andrews – Honest life
5. Bill Fay – Lfe is people
6. Guy Clark – My favorite picture of you
7. Nick Lowe – The convincer
8. Rodney Crowell – Close ties
9. Lucinda Wiliams – Essence
10. Emmylou Harris – Red dirt girl
John Berends
1. Sturgill Simpson – Metamodern sounds in country music
2. Bill Callahan – Sometimes I wish we were an eagle
3. Sun Kil Moon – Ghosts of the great highway
4. Goldstar – Big blue
5. Sam Baker – Land of doubt
6. Mary Gauthier – Mercy now
7. Israel Nash Gripka – Barn doors and concrete floors
8. Garrett T. Capps – In the shadow (again)
9. John Prine – The tree of forgiveness
10. Ian Felice – In the kingdom of dreams
John Padding
1. Songs: Ohia – Lioness
2. Nick Cave & The Bad Seeds – Push the Sky Away
3. Ben Howard – I Forget Where We Were
4. Joe Henry – Civilians
5. Tom McRae – American Spirit
6. Ryan Adams – Ashes & Fire
7. Wilco – Whole Love
8. The Delines – The Imperial
9. American Aquarium – Burn Flicker. Die.
10. Gambles – Trust
Joost Frencken
1. Johnny cash – Solitary Man
2. Roxanne Cash – She remembers everything
3. Nick Cave – Push the Skye away
4. Steve Earle – Townes
5. Diana Jones – Museum of Appelachia recordings
6. Nathalie Merchant – Motherland
7. "Robert Plant, Alison Krauss" – Reisinfo's Sand
8. John Prine – The tree of forgiveness
9. The Unthanks – Last
10. Jason Isbell – Nashville Sound
Jos Lieftink
1. The Jayhawks – Rainy day music
2. Kevn Kinney – The flower and the knive
3. Darrell Scott – A crooked road
4. Nathan Evans Fox – Kindness
5. Frank Carlier – Americana 101
6. Zachary Richard – Le Fou
7. Will Hoge – Number seven
8. Ry Cooder – Pull up some dust and sit down
9. Adrian Kosky – The high side of the low end
10. John Mellencamp – Sad clowns & Hillbillies
Joyce Lauret-Terweij
1. Colter Wall – Songs Of The Plains
2. Gillian Welch – The Harrow & The Harvest
3. Neil Young & The International Harvesters – A Treasure
4. Merle Haggard – If I Could Only Fly
5. Tyler Childers – Purgatory
6. The Deep Dark Woods – "Hang Me, Oh Hang Me"
7. The Handsome Family – Honeymoon
8. Midland – Let It Roll
9. Irene Kelley – Pennsylvania Coal
10. The Jayhawks – Rainy Day Music
Klaas Kiewiet
1. D.H. Scott – My Body Longed for the Summer
2. Dalton Mills – Dalton Mills
3. Aggs Connely – Wrong Again
4. Caleb Klauder – Dangerous Mes And Poisonous Yous
5. Daniel Romano – Come Cry With Me
6. Graham Lindsey – Anonymus Wilderness
7. Johnny Cash – American III: Solitairy Man
8. John Prine – Fair & Square
9. Levon Helm – Dirt Farmer
10. Otis Gibb – Joe Hill's Ashes
Koos Reitsma
1. Ryan Adams – Love is Hell
2. Josh Ritter – So runs the world away
3. Markus King – El Dorado
4. Steve Gunn – The unseen in between
5. Israel Nash – Rain Plans
6. Tallest Man on Earth – The Wild Hunt
7. Drive-by Truckers – Bigger than creation's dark
8. Chatham County Line – Wildwood
9. Jason Isbell – Reunions
10. The War on Drugs – Lost in a Dream
Marcel Burgstad
1. The (Dixie) Chicks – Home
2. Robert Plant & Alison Krauss – Raising Sand
3. Sturgill Simpson – Metamodern Sounds In Country Music
4. Hank Williams III – Straight To Hell
5. Dwight Yoakam – Tomorrow's Sounds Today
6. Margo Price – Midwest Farmer's Daughter
7. Gillian Welch – Time (The Revelator)
8. John Moreland – In The Throes
9. Kacey Musgraves – Same Trailer Different Park
10. The Country Side of Harmonica Sam – A Drink After Midnight
Marja Wezenberg
1. Kevin Kinney – Sun Tangled Angel Revival
2. Oh Susanna – Soon The Birds
3. Ian Hunter – Shrunken Heads
4. Chuck Prophet – Night Surfer
5. Darrell Scott – Theatre Of The Unheard
6. Ryan Adams &The Cardinals – Jacksonville City Nights
7. Frazey Ford – Indian Ocean
8. Alejandro Escovedo – Street Sonds Of Love
9. Damien Rice – O
10. Jason Isbell and The 400 Unit – The Nashville Sound
Martijn Jongejans
1. Jimmie Dale Gilmore – Come on back
2. Townes van Zandt – Texas rain
3. Kristi Rose & Pulp Country – Live in Holland
4. Jade Jackson – Gilded
5. Marianne Ligthart – Black tea and whiskey
6. Chuck Prophet – Bobby Fuller dies for your sins
7. Eilen Jewell – Gypsy
8. Danni Leigh – Masqurade of a fool
9. Chelsea Crowell – Crystal city
10. Specs Hildebrand – Well kept secrets
Martijn Mulder
1. The Decemberists – The King is Dead
2. Gillian Welch – The Harrow & The Harvest
3. Barna Howard – Barna Howard
4. Ryan Adams – Ashes & Fire
5. Jason Isbell and The 400 Unit – The Nashville Sound
6. Frazey Ford – Indian Ocean
7. John Moreland – Big Bad Luv'
8. Ray Lamontagne – God Willin' and the Creek Don't Rise
9. Jon Allen – Deep River
10. Marlon Williams – Marlon Williams
Patrick Pattyn
1. Bruce Springsteen – We Shall Overcome: The Seeger Sessions
2. Buddy Miller – Universal United House of Prayer
3. Rodney Crowell – Fate's Right Hand
4. Diane Craig – Fortunes Told
5. Lori McKenna – The Balladeer
6. Emmylou Harris – Red Dirt Girl
7. Lucinda Williams – Car Wheels On A Gravel Road
8. Grayson Capps – Scarlett Roses
9. Tom Russell – Blood and Candle Smoke
10. Bill Fay – Life Is People
Paul Heyblom
1. Travis Harris and The West Coast Turnarounds – The Truth and Other Lies (2016)
2. John Mellencamp – Sad Clowns & Hillbillies (2017)
3. The Last Bandoleros – San Antonio (2018)
4. The Statesboro Revue – Jukehouse Revival (2015)
5. Don Henley – Cass County (2015)
6. Grayson Capps – Wail & Ride (2006)
7. Tim Bluhm – Sorta Surviving (2019)
8. Tyler Childers – Country Squire (2019)
9. Turnpike Troubadours – Diamonds and Gasoline (2010)
10. Mudcrutch – Mudcrutch (2008)
Peer Bataille
1. Lucinda Williams – Live at the Fillmore
2. Wilco – Kicking Television. Live in Chicago
3. Drive-by Truckers – The Dirty South
4. Ryan Adams – Gold
5. Sturgill Simpson – A sailor's guide to earth
6. Maggie Brown – Maggie Brown
7. Jason Isbell – Southeastern
8. Gillian Welch – Time (The revelator)
9. Vic Chesnutt – Silver Lake
10. Alabama Shakes – Sound & color
Peter Euwijk
1. Gerard van Maasakkers – Achterland
2. Daniël Lohues – Moi
3. J. W. Roy – Kitchen Table Blues
4. Lieven Tavernier – Oude Regenbogen
5. Christy Moore – Burning Times
6. Jimmy Lafave – The Night Tribe
7. Tom Russell – Blood and Candle Smoke
8. The Jayhawks – Rainy Day Music
9. The Avett Brothers – I and Love and You
10. Sam Baker – Land of Doubt
Peter Janssens
1. Willard Grant Conspiracy – Regard The End
2. Bruce Springsteen – The Rising
3. Robert Ellis – The Lights Of The Chemical Plant
4. Wilco – Sky Blue Sky
5. Patty Griffin – Impossible Dream
6. Fleet Foxes – Fleet Foxes
7. Robert Plant & Alison Krauss – Raising Sand
8. Richmond Fontaine – You Can't Go Back If There Is Nothing To Go Back t
9. Gregory Alan Isakov – Evening Machines
10. Brent Best – "Your Dog, Champ"
Peter van Meijel
1. Jason Isbell – Southeastern
2. Ryan Adams – Heartbreaker
3. Lucinda Williams – Blessed
4. Chris Stapleton – Traveller
5. Rosanna Cash – The River & the Thread
6. Sturgill Simpson – Metamodern Sounds in Country Music
7. Jamey Johnson – The Guitar Song
8. Steve Earle – Transcendental blues
9. Drive -by -truckers – Southern rock opera
10. Margo Price – Midwest farmer's daughter
Piet Munsterman
1. Arcade Fire – The Suburbs
2. Fleet Foxes – The Fleet Foxes uit 2007
3. Brandi Carlile – The Story
4. Bob Dylan – Rough and Rowdy Ways
5. Garrett T. Capps – In The Shadows (Again)
6. The Hiders – PENNY HARVEST FIELD
7. Richmond Fontaine – Thirteen Cities
8. Cowboy junkies – Best of the Cowboy Junkies
9. Kathleen Edwards – Failer
10. My Morning Jacket – THE WATERFALL II
René Megens
1. The Low Anthem – Oh My God Charlie Darwin
2. Sparklehorse – It's A Wonderful Life
3. Dolorean – The Unfazed
4. Frankie Lee – American Dreamer
5. Bon Iver – For Emma Forever Ago
6. Strand Of Oaks – Eraserland
7. The Duke & The King – Long Live The Duke & The King
8. Phosphorescent – Muchado
9. Rodney DeCroo – Queen Mary Thrash
10. Jimmie LaFave – Cimarron Manifesto
Rene Smeets
1. Have Gun Will Travel – Science From An Easy Chair
2. Lucinda Williams – The Ghosts Of Highway 20
3. Willie Sugarcapps – Paradise Right Here
4. American Aquarium – Lamentations
5. Cowboy Junkies – All That Reckoning
6. Drive-By Truckers – The Unraveling
7. Allisson Moorer – Blood
8. Colter Wall – Colter Wall
9. Turnpike Troubadours – A long way from your heart
10. Garrett T. Capps – Y Los Lonely Hipsters
René van den Belt
1. Jackie Leven – Shining Brother Shining Sister (2003)
2. P.J. Harvey – Let Engeland Shake (2011)
3. Nick Cave & The Bad Seeds – Abattoir Blues/The Lyre Of Orpheus (2004)
4. Ryley Walker – Golden Sings That Have Been Sung (2016)
5. Fleet Foxes – Fleet Foxes (2008)
6. Bob Dylan – Rough And Rowdy Ways (2020)
7. Ryan Adams – Gold (2001)
8. Joe Henry – Civilians (2007)
9. Patty Griffin – 1000 Kisses (2002)
10. Hiss Golden Messenger – Lateness Of Dancers (2014)
René van der Velden
1. Nathalie Merchant – Motherland
2. Peter Wolf – Sleepless
3. Ron Sexsmith – Retriever
4. Tandy – To a Friend
5. Israel Nash Gripka – Barn Doors and Concrete Floors
6. Phantom Limb – The Pines
7. Chris Stapleton – Traveller
8. The Raconteurs – Consolers of the Lonely
9. Ryan Adams & The Cardinals – Cold Roses
10. JD McPherson – Undivided Heart & Soul
Ricardo Pereira
1. Wilco – Yankee Hotel Foxtrot
2. Johnny Cash – American IV: The Man Comes Around
3. Ryan Adams – Heartbreaker
4. Arlo McKinley – Die Midwestern
5. Bob Dylan – Rough and Rowdy Ways
6. Ben Kweller – Changing Horses
7. Tyler Childers – Country Squire
8. Thin Lear – Wooden Cave
9. The Greatest – Cat Power
10. Gillian Welch – The Harrow and The Harvest
Richard van Delden
1. Hayes Carll – Trouble in Mind
2. Bruce Springsteen – Devils & Dust
3. Daniël Lohues – Allennig II
4. Greg Trooper – Incident On Willow Street
5. Bleu Edmondson – The Future Ain't What It Used To Be
6. Brian Fallon – Painkillers
7. Eels – Daisies Of The Galaxy
8. American Aquarium – Dances For The Lonely
9. Slaid Cleaves – Everything You Love Will Be Taken Away
10. Tim Barry – High On 95
Rob Molthoff
1. Ryan Adams – Gold
2. Drive-by Truckers – The Dirty South
3. Johnny Cash – American IV – The Man Comes Around
4. The Gougers – A Long Day for the Weathervane
5. John Fullbright – Songs
6. Jason Isbell – Southeastern
7. Chuck Prophet – No Other Love
8. Maplewood – Yeti Boombox
9. Gillian Welch – Time (The Revelator)
10. Josh Ritter – Hello Starling
Rob Zonneveld
1. Wilco – Yankee Hotel Foxtrot
2. Radiohead – Kid A
3. Natalie Merchant – The House Carpenter's Daughter
4. Arcade Fire – Funeral
5. Grandaddy – The Sophtware Slump
6. Jason Isbell – Something More Than Free
7. The Raconteurs – Consolers Of The Lonely
8. Ron Sexsmith – Retriever
9. Andrew Combs – Canyons Of My Mind
10. The Civil Wars – Barton Hollow
Robin Daas
1. Bob Frank & John Murry – World without end (2006)
2. Tom Russell – Borderland (2001)
3. The Old Joe Clarks – November (2002)
4. Mary Gauthier – Rifles & Rosary beads (2018)
5. Chuck Prophet – Bobby Fuller died for your sins (2017)
6. Laura Cantrell – Not the tremblin' kind (2000)
7. John Prine – Tree of forgiveness (2018)
8. Calexico – Feast of wire (2002)
9. Dave Alvin – "Eleven, eleven (2011)"
10. American Aquarium – Small town hymns (2010)
Rogier Fonteijne
1. Smog – A River Ain't Too Much to Love
2. Bruno Deneckere & Nils De Caster – Live
3. Mary Gauthier – Mercy Now
4. Dave Rawlings Machine – Nashville Obsolete
5. Richmond Fontaine – You Can't Go Back If There's Nothing to Go Back To
6. Patty Griffin – Impossible Dream
7. Lieven Tavernier – Wind & Rook
8. The Delines – Colfax
9. Barna Howard – Barna Howard
10. Joe Henry – Invisible Hour
Roland de Cleen
1. John Prine – souvenirs
2. Bob Woodruff – the year we tried to kill the pain
3. Kristy Rose – this is pulp country!
4. Matt Patershuk – seams as i ever been
5. Johnny Cash – american recordings
6. Lucinda Williams – essence
7. Wilco – yankee hotel foxtrot
8. Steve Earle – trancendental blues
9. Mary Gaulthier – drag queens in limousines
10. Phil Lee – the fall and further decline of the mightyking of
Rolf Baarda
1. Jason Isbell – Southeastern
2. Rodney Crowell – Tarpaper Sky
3. Guy Clark – My favorite picture of you
4. Gillian Welch – The Harrow & Harvest
5. Greg Copleland – The Tango Bar
6. Sybille Baier – Colour Green
7. Lhasa de Sela – Lhasa
8. John Prine – The tree of forgiveness
9. Mary Gaultier – Mercy now
10. Haley Henderickx – I need to start a garden
Ron Jans
1. Chuckanot drive – Fidelity grange
2. Halfway – Farewell to the fainthearted
3. Whipsaws – 60 watt avenue
4. Nadine – Downtown saturday
5. Parson red heads – Yearling
6. Volebeats – Like her
7. Great divide – Break in the storm
8. Tender things – How you make a fool
9. Hiders – Valentine
10. Wade bowen – Solid ground
Ted
1. M. Lockwood Porter – How to Dream Again
2. Chris Knight – The Jealous Kind
3. Slobberbone – Everything You Thought Was Right Was Wrong Today
4. Barna Howard – Quite a Feelin'
5. Tim Grimm – Heartland Again
6. John Moreland – High On Tulsa Heat
7. The Hangdogs – Beware Of Dog
8. Jason Isbell – Southeastern
9. Bastard Sons Of Johnny Cash – Mile Markers
10. Jay Linden – Satchel
Theodoor Baatsen
1. Jill Andrews – Jill Andrews
2. Eliza Gilkyson – Hard Times in Babylon
3. Kathleen Edwards – Asking for Flowers
4. Rickie Lee Jones – Balm in Gilead
5. Dixie Chicks – Taking the Long Way
6. The Jayhawks – Back Roads And Abandoned Motels
7. Patty Griffin – Children Running Through
8. Loudon Wainwright III – Recovery
9. Sam Baker – Pretty World
10. Crosby & Nash – Crosby & Nash
Ton Ensing
1. Lee Ann Womack – "The Lonely, The Lonesome & The Gone"
2. Wilco – Sky Blue Sky
3. Daniel Romano – Come Cry with Me
4. Chris Robinson Brotherhood – Barefoot In The Head
5. Ryan Adams – Heartbreaker
6. Lucinda Williams – Essence
7. Courtney Marie Andrews – Honest Life
8. Chuck Prophet – No Other Love
9. Gold Star – Dark Days
10. Angela Perley – 4:30
Victor
1. Ben Bullington – White Sulphur Springs
2. Sam Baker – Pretty world
3. Jeffrey Martin – Dogs in the daylight
4. Ryan Adams – Heartbreaker
5. Gold Star – Big blue
6. Jason Isbell – Sirens of the ditch
7. the Westies – Six on the out
8. Chuck Prophet – Bobby Fuller died for your sins
9. Rod Picott – Girl from Arkansas
10. Matthew Ryan – Concussion
Willem Pater
1. Pat Haney – Ghost Of Things To Come
2. Tom Cheatham – Restless Soul
3. Band of Heathens – One Foot in The Either
4. Co. Townes – Van Zandt
5. American Aquarium – Burn. Flicker. Die.
6. The Hangdogs – Wallace '48
7. Chris Knight – Pretty Good Guy
8. Greg Trooper – Straight Down Rain
9. Slaid Cleaves – Broke Down
10. Jimmy Lafave – Texoma
Wim Colijn
1. Chris Stapleton – "from a room , vol 2"
2. Jimmy Lafave – cimarron manifesto
3. Jason Isbell – something more than free
4. Martyn Joseph – sanctuary
5. Joe Henry – civilians
6. JW Roy – kitchen table blues
7. Darrell Scott – modern hymns
8. Sufjan Stevens – illinois
9. John Prine – fair and square
10. Patti Griffin – impossible dream
Wim van Bree
1. Sons of Bill – Sirens
2. Lucinda Williams – Down where the spirit meets the bone
3. Israel Nash (Gripka) – Live at Mr.Frits
4. Deep Dark Woods – The place I left behind
5. Carter Sampson – Wilder side
6. American Aquarium – Lamentations
7. Ronny Elliott – Valentine roadkill
8. The Roseline – Blood
9. Frankie Lee – American dreamer
10. Zoe Muth and the lost high rollers – Starlight hotel
Wouter van Cranenburgh
1. 16 horsepower – Secret South
2. Tift Merrit – Another country
3. Natalie Merchant – Motherland
4. Dayna Kurtz – Postcards from downtown
5. Ryan Adams & the Cardinals – Cold roses
6. Jonathan Wilson – Gentle Spirit
7. Lucinda Willliams – Live at the fillmore
8. Gillian Welch – The harvest & the sorrow
9. Josh Ritter – The animal years
10. Allison Moorer – The duel